It's time! Let's Kick Off the Festive Season in Style…
Retreating to the slopes may not be an option for us all this season, so we've picked out our top winter destinations in the city for you to take full advantage of.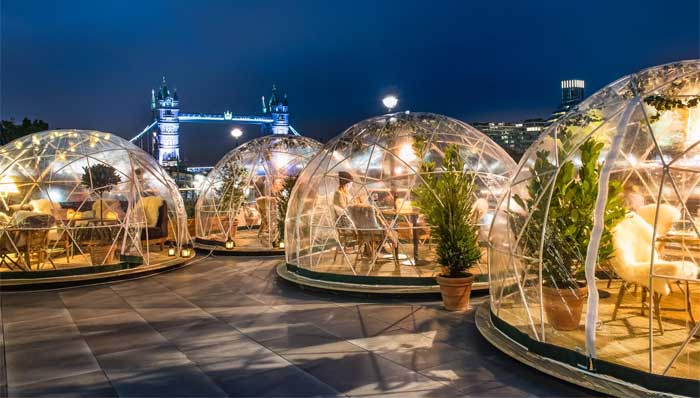 You'll be surprised just how festive the capital can get, with log fires, ice skating, hot toddies and igloos making sure there is no way you'll feel jealous of those escaping the city this winter season…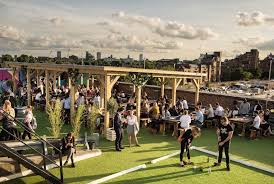 1) Skylight, Tobacco Dock
Forget Hyde Park this year, if you're looking for a winter wonderland, then trust us, the only place to head is Tobacco Dock. It's guaranteed to scratch every festive itch you have with rooftop ice skating – yes, that's right there's an ice rink on a roof – cheese fondue, hot chestnuts, open fires and mulled wine. Pretty much everything you need. At Skylight you'll be happier than an elf with a candy cane, just be sure to bring along all your friends, it's the only way to guarantee a place on their nice list.
2) Winter Film Club, Peckham
If you've already binge-watched the whole of Stranger Things and you're wondering what on earth is going to fill the massive void in your life, then take it back to pre-Netflix days and head out to The Winter Film Club on Rye Lane in Peckham. The beautiful old Electric Theatre will be showing films for the whole of December with a mixture of old classics, new releases and some good ol' Christmas favourites. Are you ready to winter film club and chill?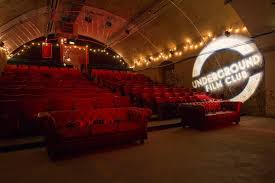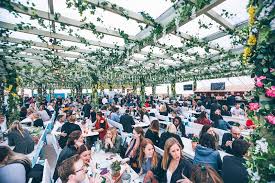 3) Pergola, Paddington
One of summer's most popular (and funky) destinations, Pergola in Paddington Central is keeping its doors wide open for the winter, just for us! Now we know what you're thinking, but fear not, they've fully weatherproofed it with a brand new roof and ultra-cosy heaters, so even if the weather outside is frightful you can still enjoy their winter-inspired menus. Get involved.
4) Coppa Club Igloos, Tower Bridge
There is something a little bit sci-fi about sitting inside these clear domes, but the cute little pods, decorated with greenery, cushions and furry blankets offer a brilliant get-away-from-it-all feeling when dining, allowing you to sit undisturbed with your nearest and your dearest. They've got Christmas feasts available alongside their usual menu. Be sure to try the chocolate brownie and mulled wine sorbet, it's going to make you wish it really was Christmas everyday.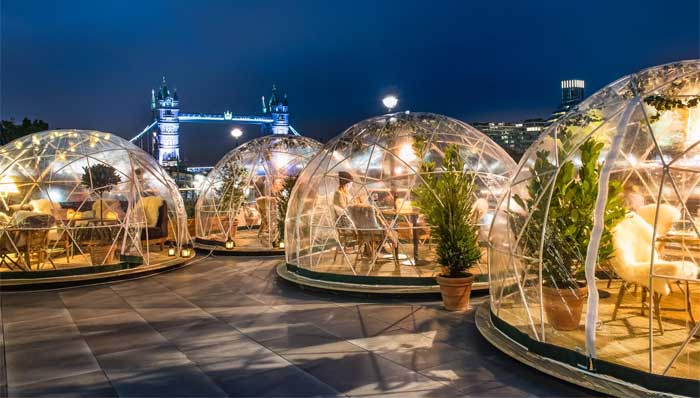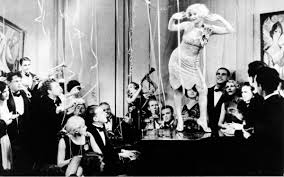 5) The Manhattan Club Presents Christmas in Harlem
It's 1920 and Harlem is booming. Ok, maybe not, it's London 2017 and it looks like rain, but with the team behind the Manhattan Club, anything is possible. Let them transport you back to an era of unlawful boozing and fun. This speakeasy pop-up is one of the best around, so eat some fabulous food, watch the draw-dropping illusionists, and dabble in a spot of friendly gambling.