It's All Greek To Us @ The Athenian, London
Like the first acorn from an old tree, we've fallen hard for The Athenian. These awesome street food vendors are eco-friendly, traditional and they can knock up some incredible Greek souvlaki.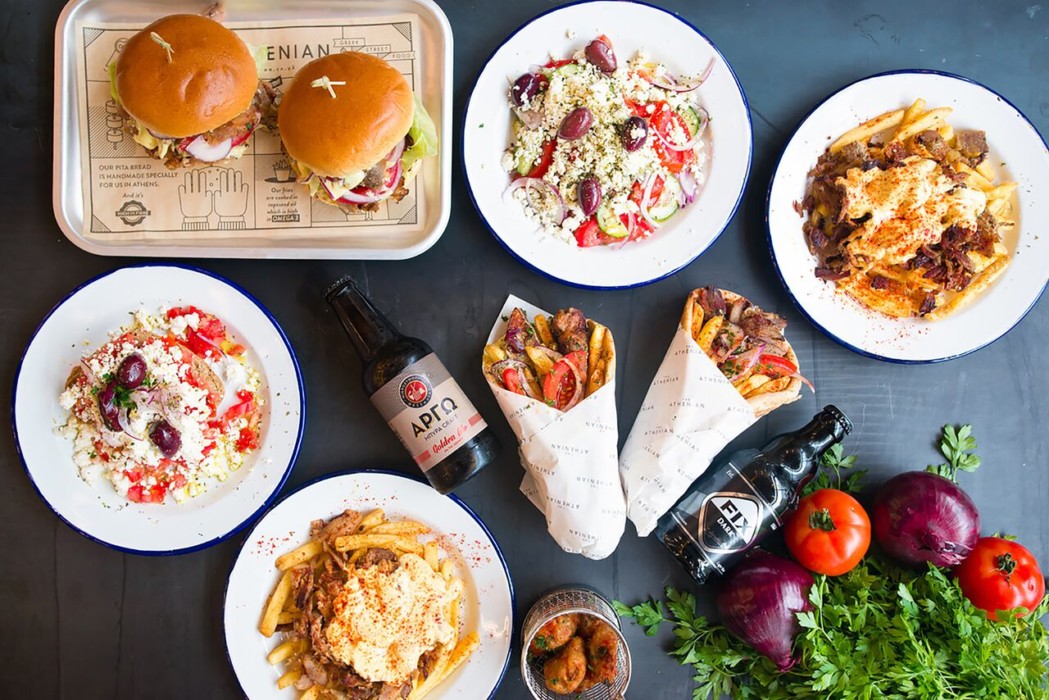 So prepare yourselves, by the time you reach the end of our list of reasons to go, your craving for this food will be hard to control. So, just why should we hotfoot it over?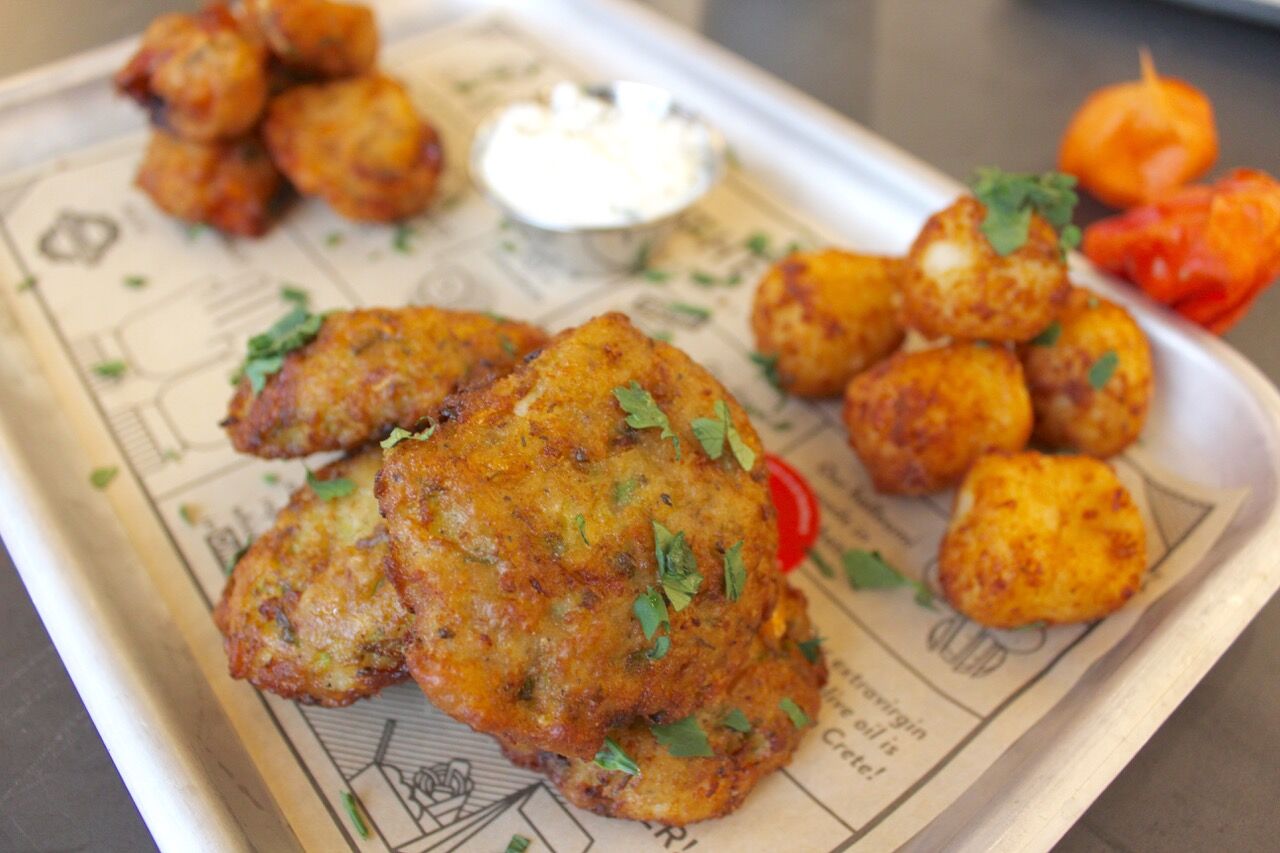 1) Because we love souvlaki
The souvlaki at The Athenian rocks our world, it rocks our world hard, it rocks our world so hard it…ok, we're going to stop being silly now; we got a bit overexcited. For those of you who don't know, or aren't quite sure, souvlaki is a traditional Greek fast food. The name souvlaki comes from a medieval word, meaning 'little skewer', it's small pieces of meat or veg, marinated and grilled. The Athenian serve it fully loaded with chips, dips, salad and fluffy pitta. You can add halloumi, but if you're animal free the seitan will (you guessed it) rock your world!
2) Because of their locations
Like a heat rash in high summer, The Athenian have spread across London, nesting in some of the city's most happenin' areas. We love visiting them in Boxpark, Shoreditch and the Artworks, Elephant and Castle, but you'd be missing a trick or two if you didn't head down to their newest home in Tooting Broadway Market. This place is always lively and a great spot to spend a Friday night, but even if you don't want to leave the house, just tap the right keys and say the right words to have this souvlaki delivered straight to your door.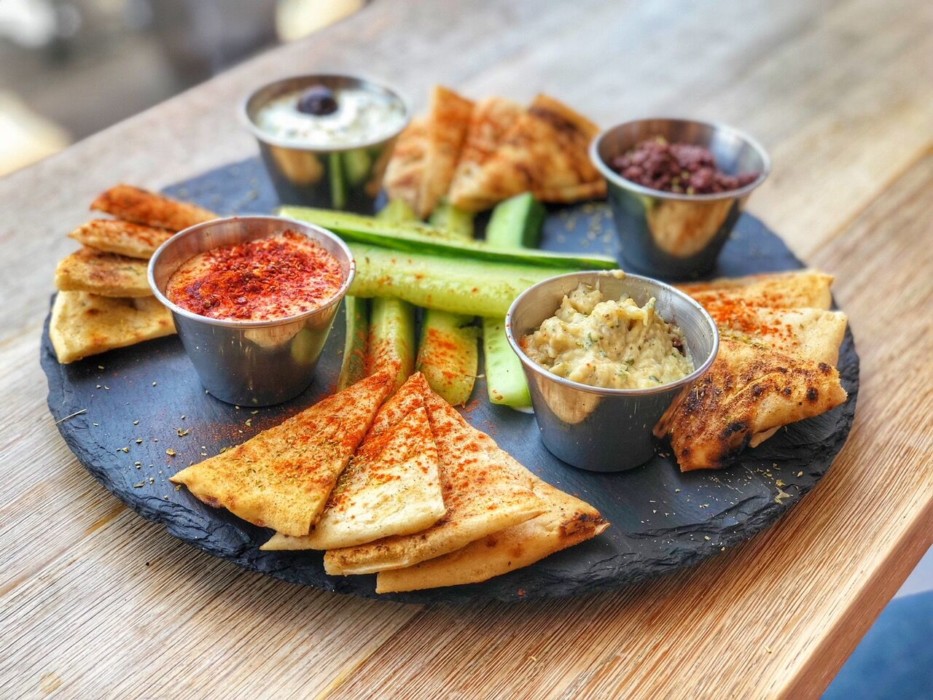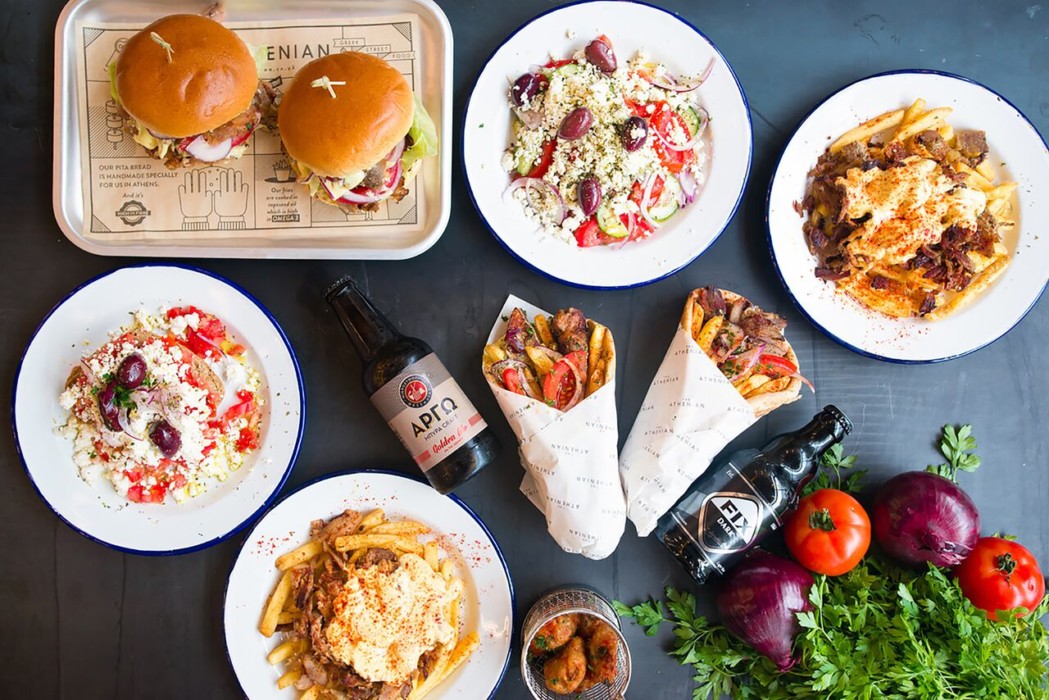 3) Because they're eco-friendly
Their eco-friendliness and sustainability rating is off the freakin' chart; The Athenian really are doing all they can to reduce their carbon footprint. The packaging is biodegradable, they don't stock straws, and they only use LED light bulbs. When it comes to the food, it's made to order only, the olive oil is imported directly from Greece, the halloumi is handmade and they've even gone as far as getting their cooking oil collected and turned into Biodiesel. Yeah, it's put us to shame too!
4) Because it's authentic
The Athenian is the love child of Efthymios and Neofytos, two Londoners from Athens and Cyprus. It's been their mission since 2014 to deliver authentic, freshly made and healthy souvlaki to the street-food-eaters of London. Now we love a story, and a story doesn't get much better than discovering a recipe from a local lady in a remote mountain village on the island of Crete. No wonder it tastes so good!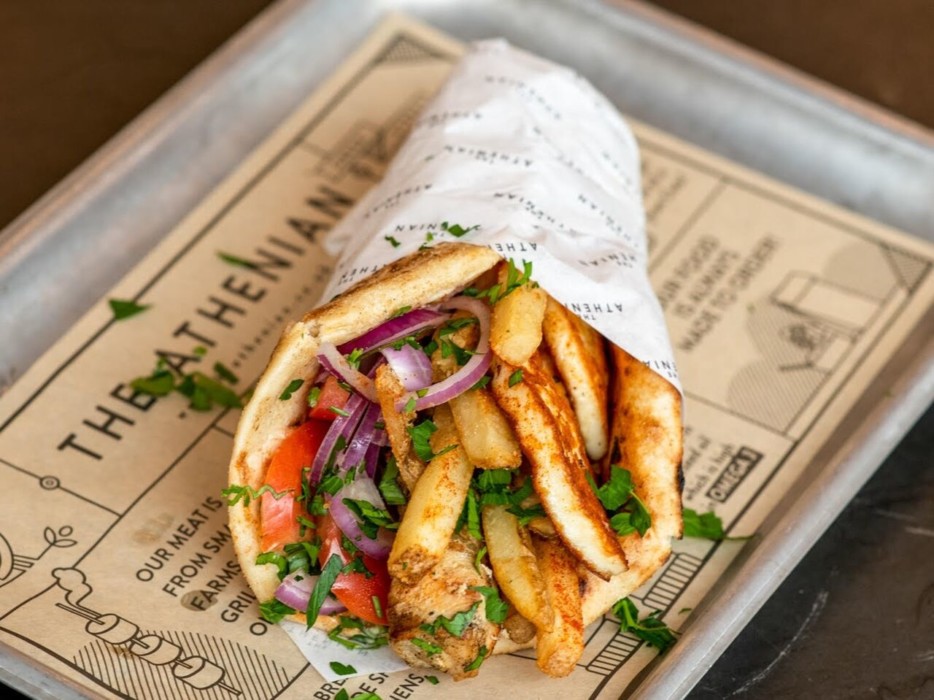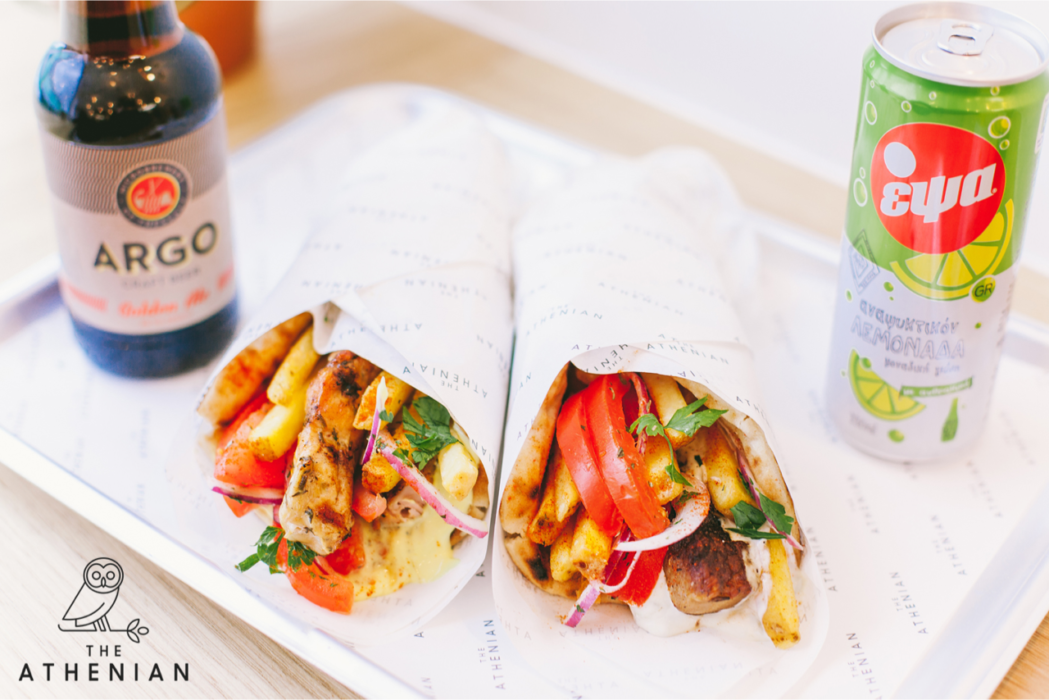 5) Because they're charitable
Not only do they serve great food in great places, but they also have a huge heart; The Athenian are supporting those affected by the devastating wildfires which destroyed the surrounding areas of Athens city in July. The Global Giving link is easy to find on the homepage of their website, so head over there now. Giving and caring is just a tap-tap away.