The Art of Boozing
Think the art of boozing isn't hard to master? Think again. London's best urban art bars are a rare breed. When the lights went out at Lights of Soho earlier this year – another casualty of rate hikes and property developers – Soho lost a melting pot of light art, where neon creations by Tracey Emin, Mark Levine and Soho legend Mark Levine sharpened your mind as your dry gin martini sharpened your wit.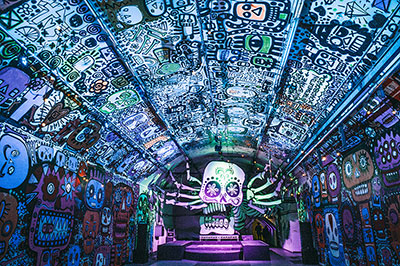 Rather than dwell on the art of losing, here are five of the survivors…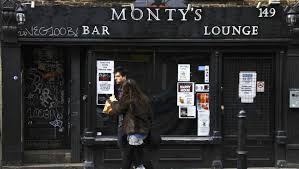 1) Monty's Bar
Ten years a survivor this year, Monty's Bar at the top of Brick Lane is still one of London's go-tos for a street art fix with your beer. Pop-up shows mean punters can buy affordable art while taking in more enduring murals and table art by Tommy Fiendish, Nomad Clan, Creed and Artista. Awesome artists, awesome staff, awesome atmosphere. It's a holy trinity of community, art and booze. Go.
2) Quaker Street
From long in the tooth to new on the block, Quaker Street is possibly Shoreditch's first street art café. OK, so there's no booze involved, but this blend of caffeine and creativity needs a mention. Its murals by Mr Cenz and Roaming Elephant and a gallery with a rolling exhibition of works by rising local artists radiate vibrancy and passion. And the crowd of regulars who hang out here are proof that this is a place worth a detour during any street art tour of the neighbourhood.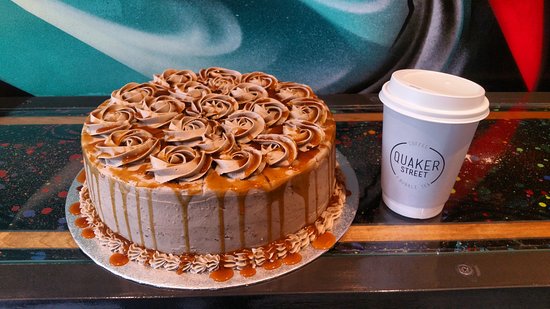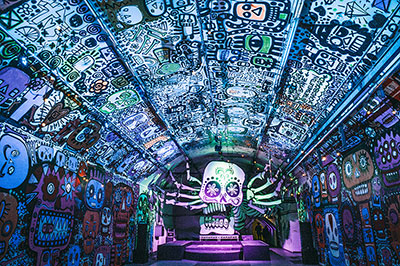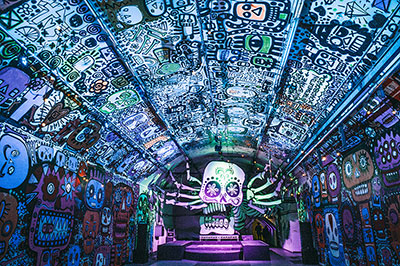 3) Wahaca
Yup, we're as surprised as you to see the urban elite's favourite Mexican chain here on the list, but you've got to credit their support for street artists: each Wahaca restaurant is decorated by a selection of the best upcoming street artists in the world.  And their Day of the Dead Festival in Waterloo's The Vaults this month filled the space with a hedonistic spectacle by Marc Craig, with street food stalls lining the famous graffiti-covered Leake Street outside.
4) Street (Art and Craft) Beer Tour: Peckam
Think street art, think Shoreditch, Brixton, the Southbank skate park, right? Right. But off the beaten track, there's a showcase of awesome work in the streets of Peckham and East Dulwich. Meet outside Peckham Rye station at 2pm of a Saturday to see urban responses to the old masters in nearby (much posher!) Dulwich Picture Gallery in a tour inspired by the artistic legacy of Ingrid Beazley. When your eyes have had their fill, it's on to Peckham's Brick Brewery to fill your boots with some South East London's best craft ale.
londonbrewerytour.com/events/street-art-and-craft-beer-peckham-tour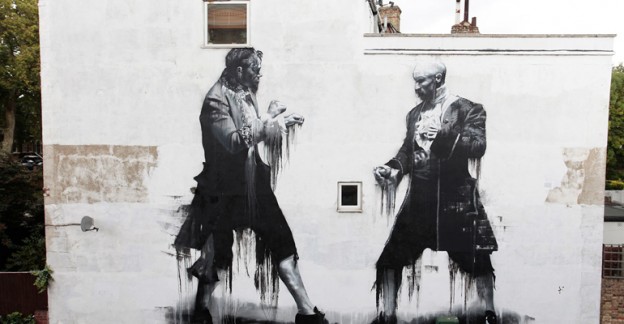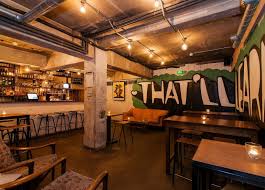 5) Graphic Bar at Ask for Janice
Graphic Bar has been mixing urban art with one of the UK's largest selections of gin at their home on Golden Square for yonks. So imagine our delight when they announced a pop-up residency in the stripped-back underground of Smithfield's Ask for Janice, where Graphic's signature Paint Tin Punches are currently served among works by Kid Acne, Damien Hirst and Pure Evil. Better still, there's a sharing menu in Ask for Janice's excellent fresh, foraged style. Think Hake, Norfolk Yellow Pea Dahl and Cucumber Raita to accompany your Roger the Farmhand (we had it twice). Sublime.