Nice & Icy in the Capital this Winter
Apart from eating and drinking of course, it is the (sometimes) graceful pursuit ice skating that is our favourite activity at this time of year. And we're really quite spoiled for it here in London. At every corner, there are festivals, parks and museums all freezing over and just begging for you to strap on your blades.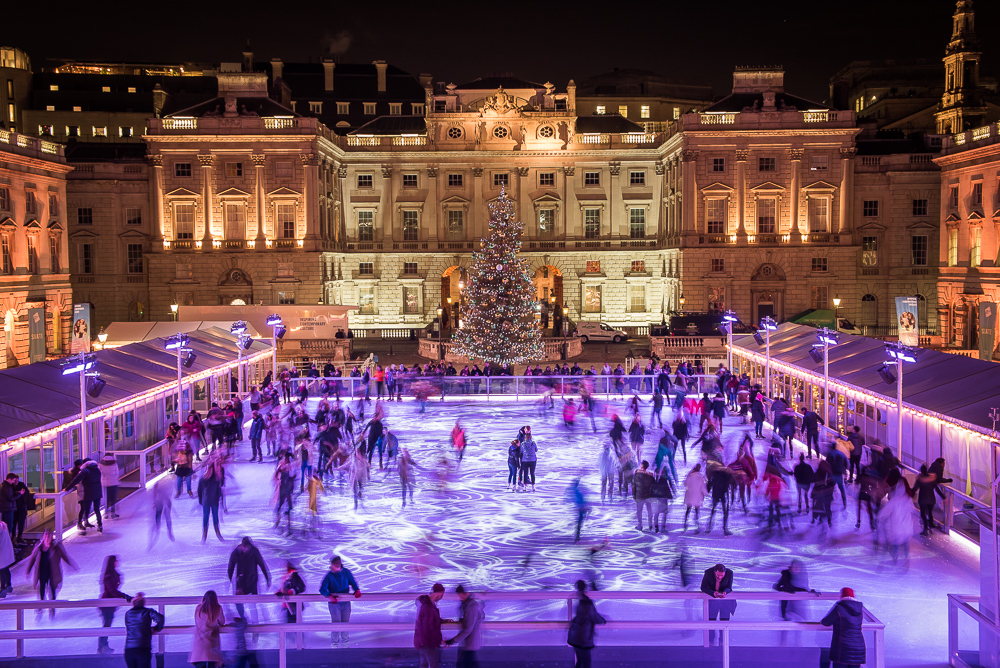 So what are you waiting for? Get your skates on Bambi, it's time to hit the ice…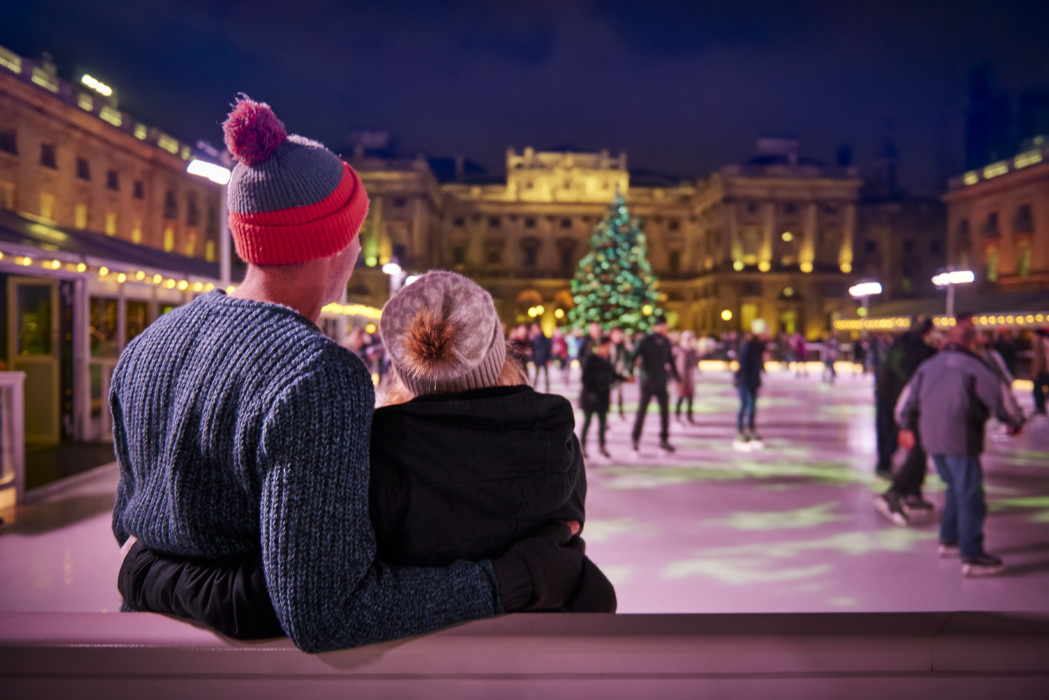 1) F&M at Somerset House
This rink is one of the most breathtaking spaces in London for gliding on ice. One moment here and you'll feel more festive than a basted turkey on December 25th. There's a huge Christmas tree, a Fortnum's Lodge for drinks and even a Christmas arcade to shop for gifts. The rink is open all through winter, so make the most of this extraordinary experience and bring along the whole family. While you're there, grab yourself a Baileys hot chocolate and pop the little ones in the small rink with the polar bears, we promise they don't bite. Much.
2) Natural History Museum
If you like your museums then we've found the perfect rink for you. Not only is this rink next to The Natural History Museum in South Kensington, but it's only a few steps away from the Science Museum and the Victoria and Albert Museum too. Visiting the exhibitions is always a super fun day out and when you combine it with a session on the ice also. Surely that's just a recipe for the best day ever! Just try and stay up at this one, no one wants to go down at the history, just like our bad jokes.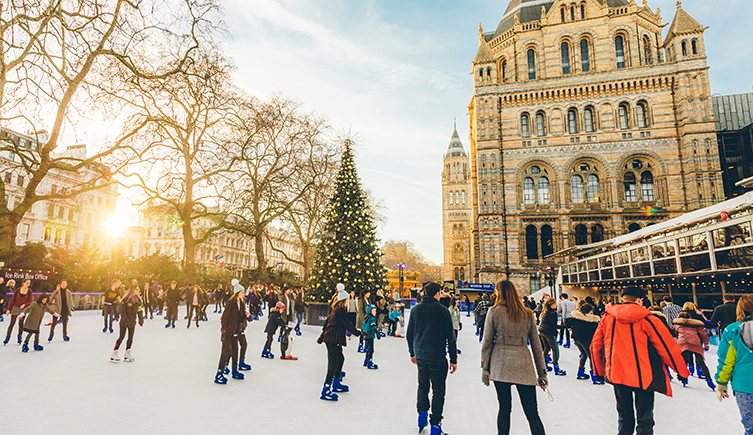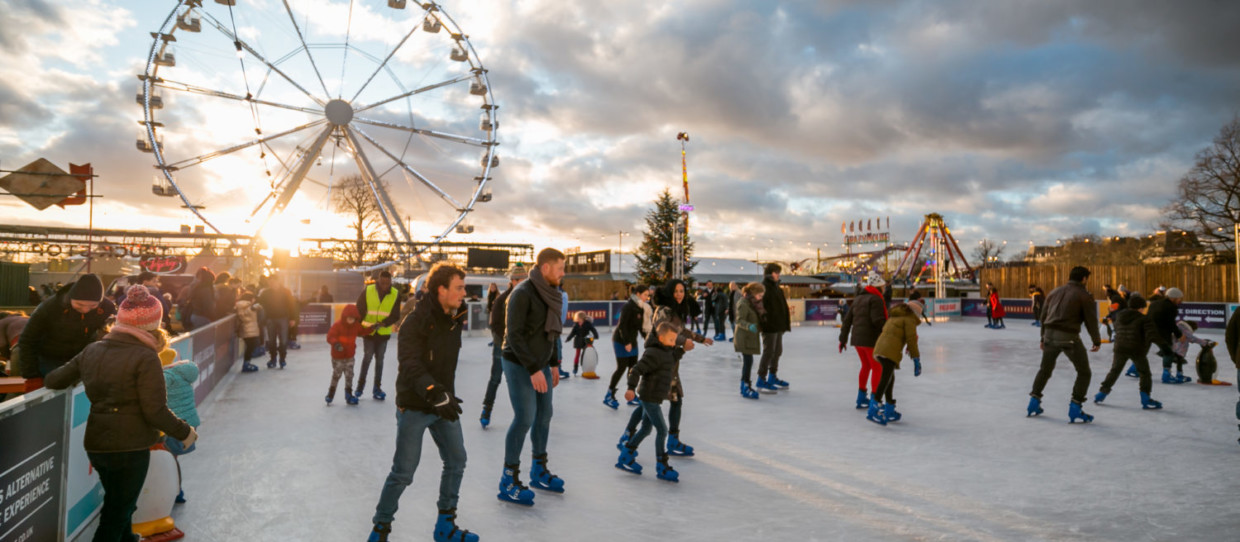 3) Winterville
Brought to you by the founders of Street Feast and Field Day this is one of the 'cooler' places to skate this winter. Let yourself be drawn in by the flashing lights and neon signs. There's way more stuff to do here than just skate which is always an added bonus. There's Backyard Cinema (are you ready to see Love Actually again?), food stalls and a roller disco. Yep, with drinking, skating and eating you'll be rollin' here one way or another.
4) Hampton Court Palace
If you live close to the city centre (lucky you), then this one is a bit of a journey, but by Jove, it'll be worth the travel. Found at the home of Henry VIII (once upon a time) and one of the World's greatest palaces, Hampton Court. The village surrounding the palace is definitely worth a visit while you're there, with its quaint little pubs and picturesque riverside walk. It's a great day out for you and everyone you know, even if heads or no heads, you do bring all six wives.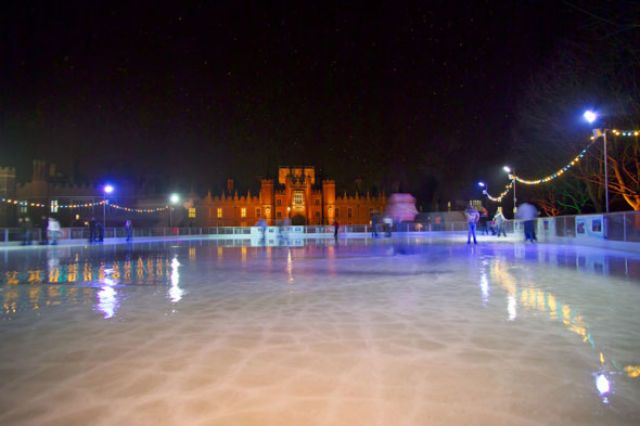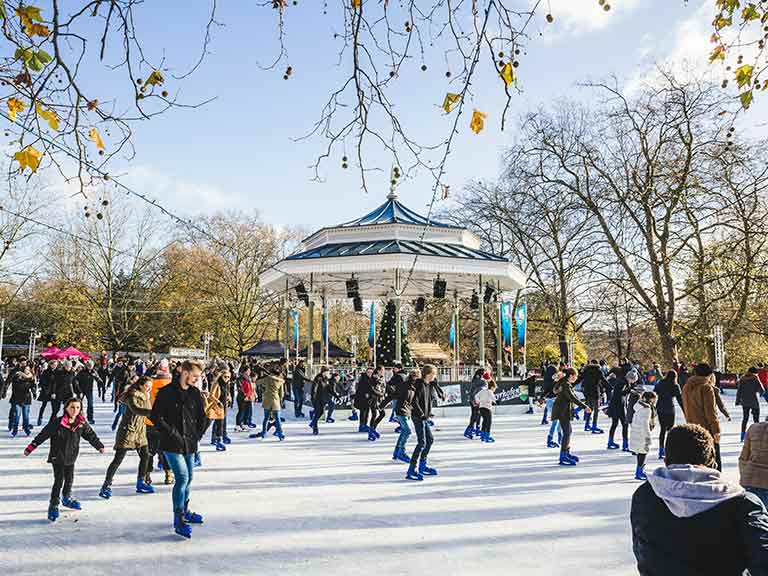 5) Hyde Park
Winter Wonderland at Hyde Park hosts the biggest ice rink in the city. Apparently, it's even bigger than last year. We aren't about to get our measuring tape out to test it, so we'll take their word for it. It's a magical setting in the middle of the park surrounding an old Victorian bandstand which hosts live music daily. If you're not much of a skater there's no need to worry, you can take a seat in the spectator's platform, sip hot chocolate and have a giggle at those show-offs falling over their own feet. Not that we would ever do that of course.