Neighbourhood Hackney Bar That Will Get Your Taste Buds Tingling
Behind This Wall is set to be a great little treasure, a true neighbourhood bar, intimate and intriguing.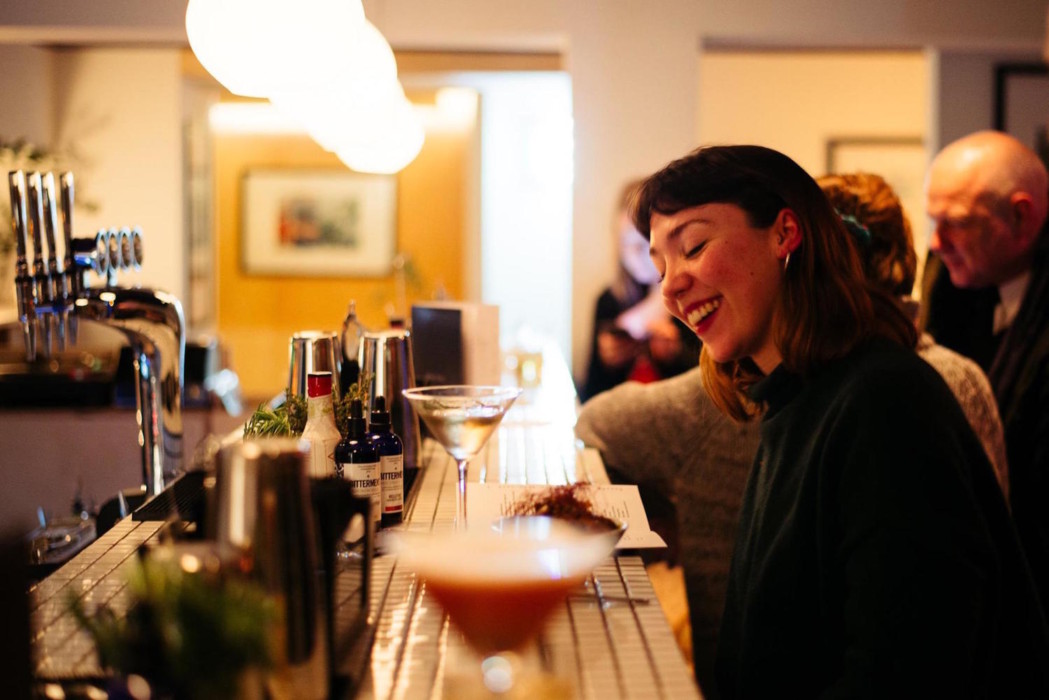 It offers cocktails with twist, alongside high-fidelity sounds and unusual bar nibbles and snacks. Smokey flavours, oysters and gastronomic delights, there is something distinctly unique about this neighbourhood bar.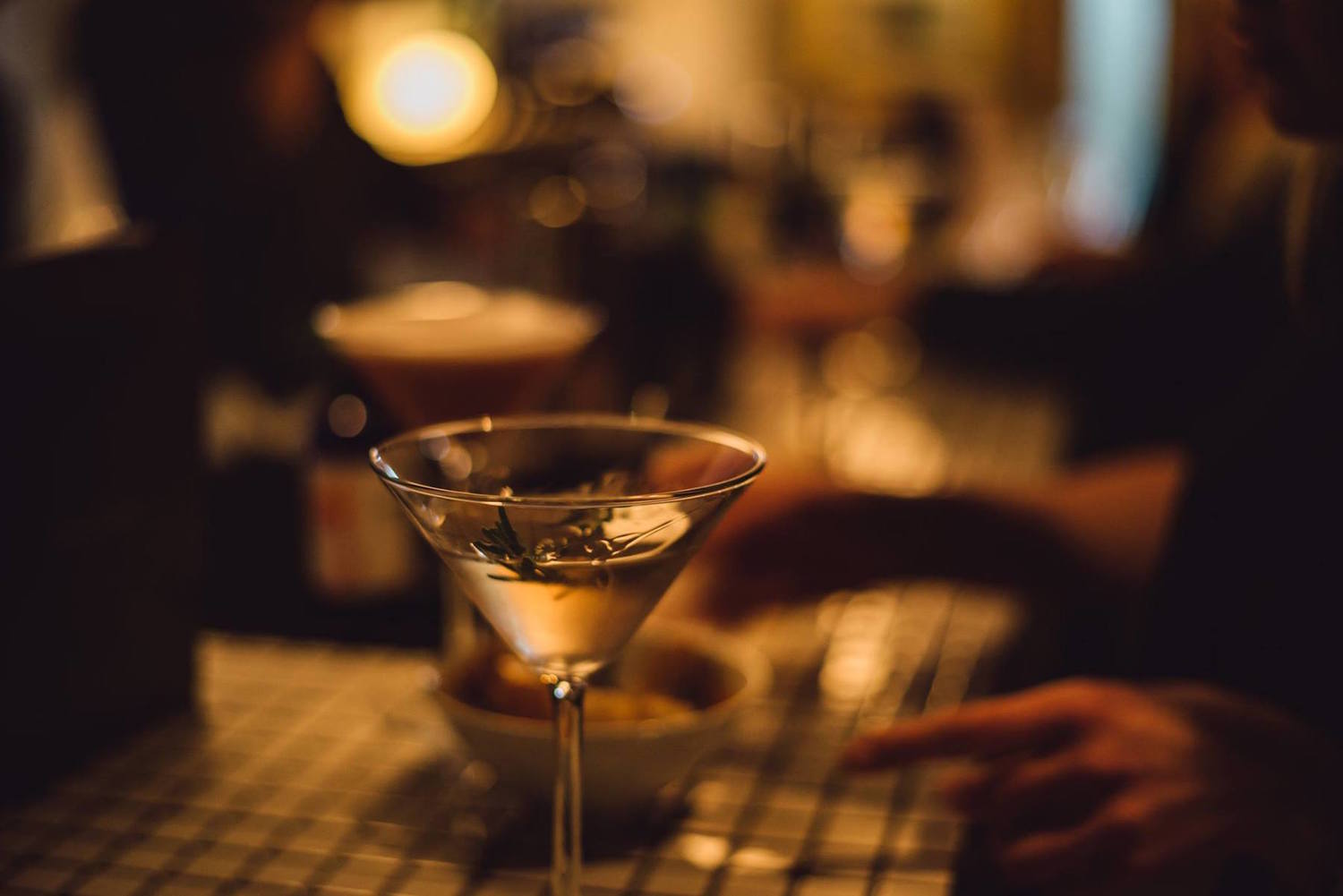 1) Crafty Cocktails
The menu is seasonal, and on the autumnal menu the cocktail descriptions read like a gastronomic experience. To add to this, they are divided into sections to guide you through the evening; aperitifs, digestifs, high-balls and pousee–cafes. The Aperitifs are reasonably priced at £8 and include a Providence Martini, served as Wormwood Vodka, Dry Vermouth, Orange Amère, Cranberry & Lime Olive. You could also sample the Salem Witch Reviver, served with White Rum, Coffee Liqueur, Maraska Liqueur, Maple-candied Apple.
2) Delectable Dishes
It is an intense read through the flavours and combinations used for the bar nibbles. The main attraction is Oysters, a fabulous combination with some of the cocktails and during happy hour they are £1 each. Alongside the oysters, the oyster poke- Clam Chowder or Pumpkin Oyster with Black rice, Switchel glaze, Lime pickled onions, Lemon sea foam, Chesapeake seasoning and Toasted pumpkin seeds. You can also choose from other autumnal inspired snacks such as Lime Pickled Onions on Rye or Chilli-roasted Cashews.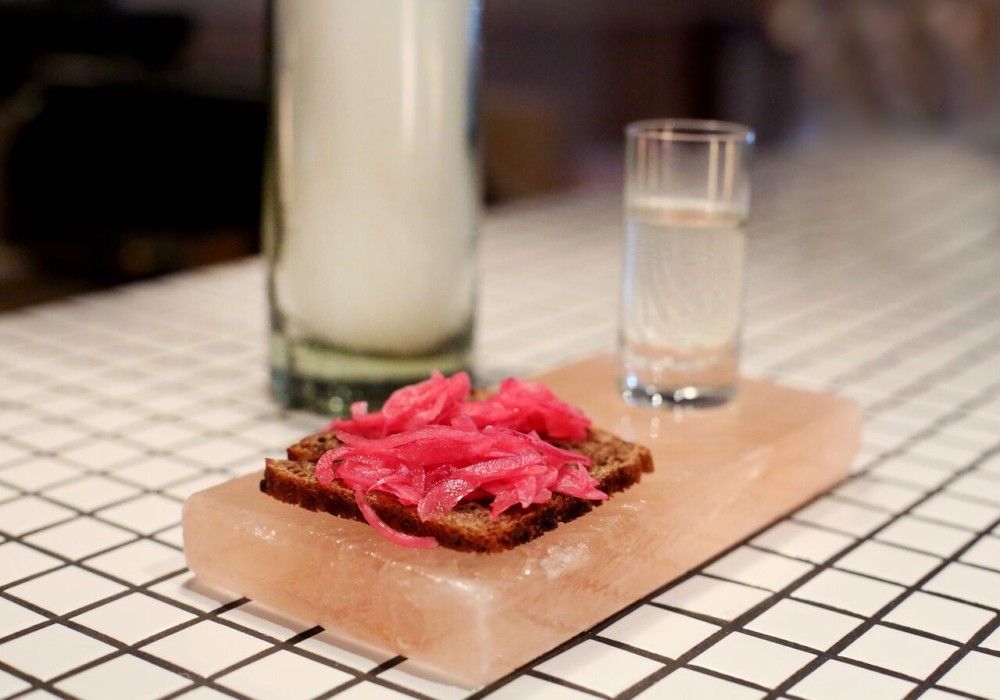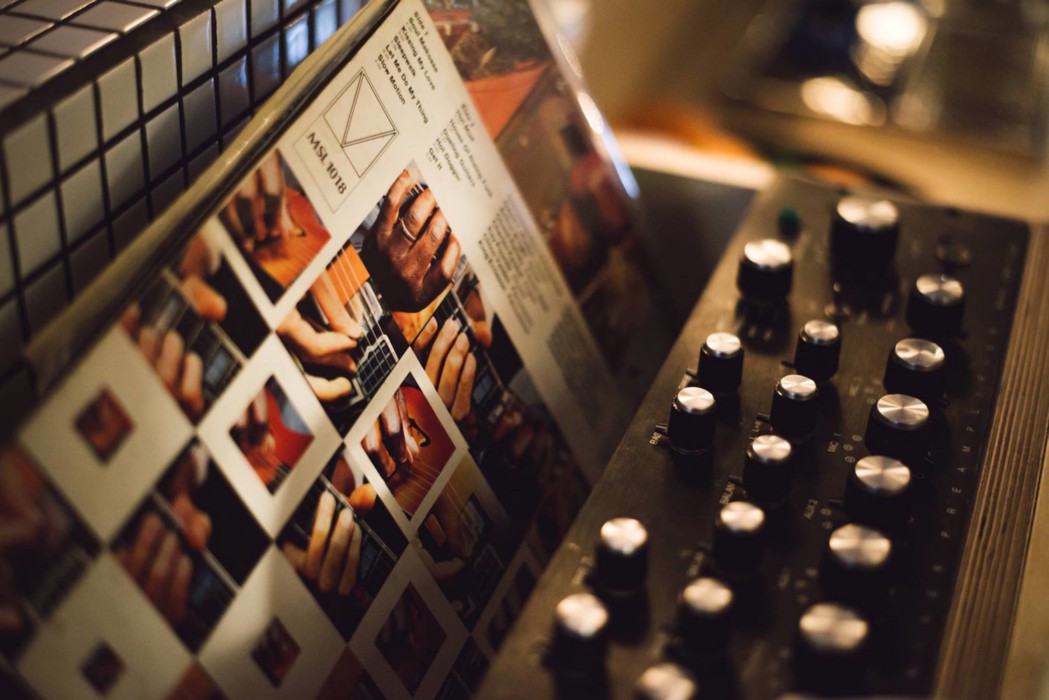 3) Admirable  Ambience
You can hardly notice the entrance of the bar from the street, but as you approach in anticipation, you see the BAR lightbox at the top of a staircase and follow the striplight down. What awaits you is a low lighted room, seating in small cove areas, this adds to the feeling of a real neighbourhood bar. The DJ based behind the bar area with an array of vinyl, the ambience is intimate and you will feel involved.
4) Delightful Decor
One thing that really stood out was the interior and design of the bar. The white tiled bar pale plywood seating and its rather minimalist approach worked really well in the low level lighting still feeling bright, with tea lights adding to feel of a cosy setting.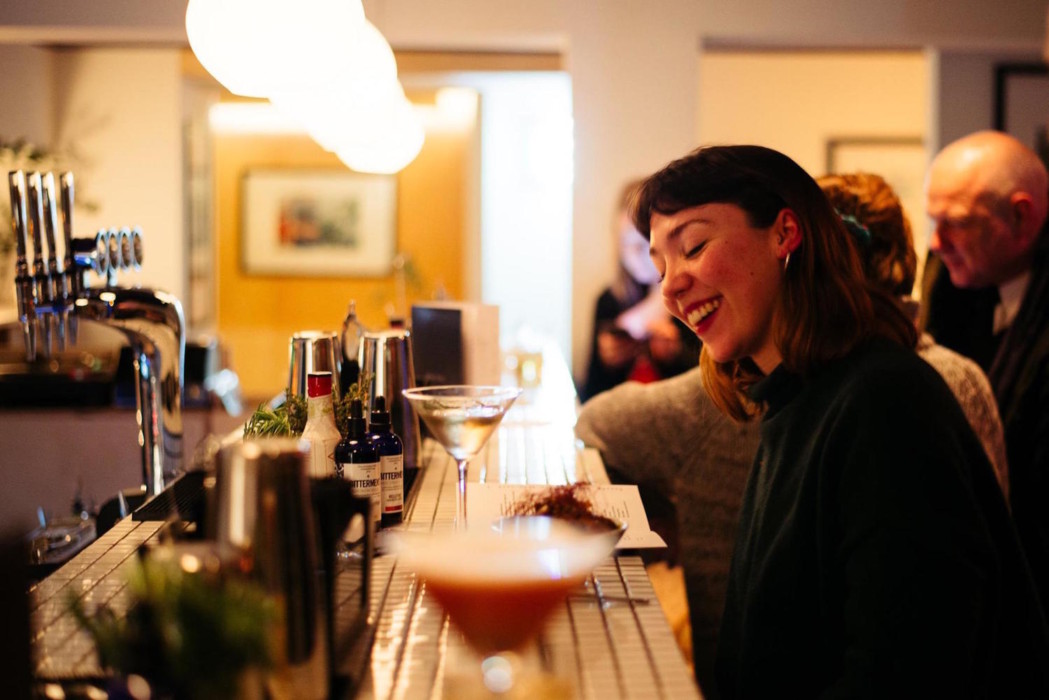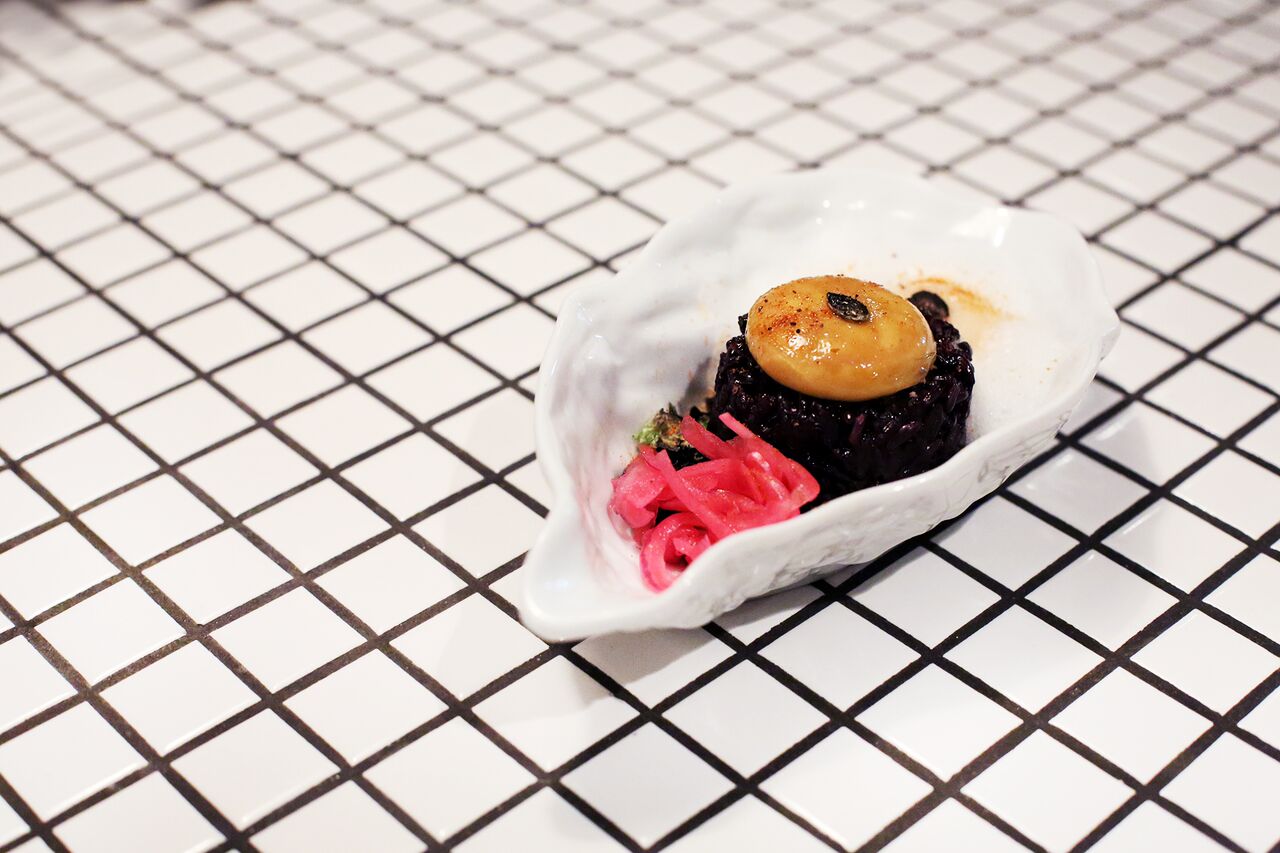 5) Clever Concept
Alex Harris is the co-founder, head bartender and chef at Behind This Wall. An advocate of the pure flavours of raw eating, his career in the food and drink industry started with a range of well-known bars and restaurants. He also has a musical background and explains his ability to combine together evenings of music, poke and cocktails. The concept of Behind This wall explodes with creativity.