The Merchant House of Fleet Street – Just go!
Drinking whiskey ain't for the faint hearted. It's the kind of thing that's going to sort the wheat from the chaff, men from the boys, the weak from the… ok, ok, you get the picture.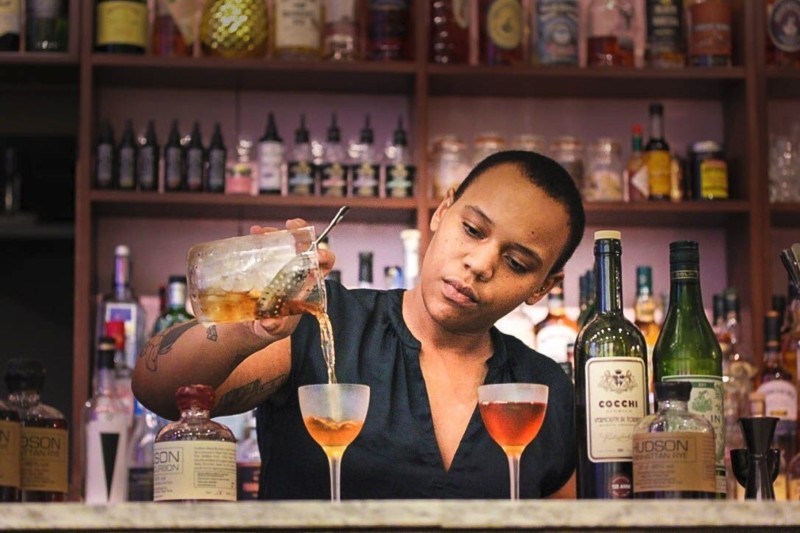 But, at FoodNoise we like everyone to be involved, so we've found a secret little spot down on Fleet Street where no man or woman is left behind. Check out 5 rather awesome cocktails below…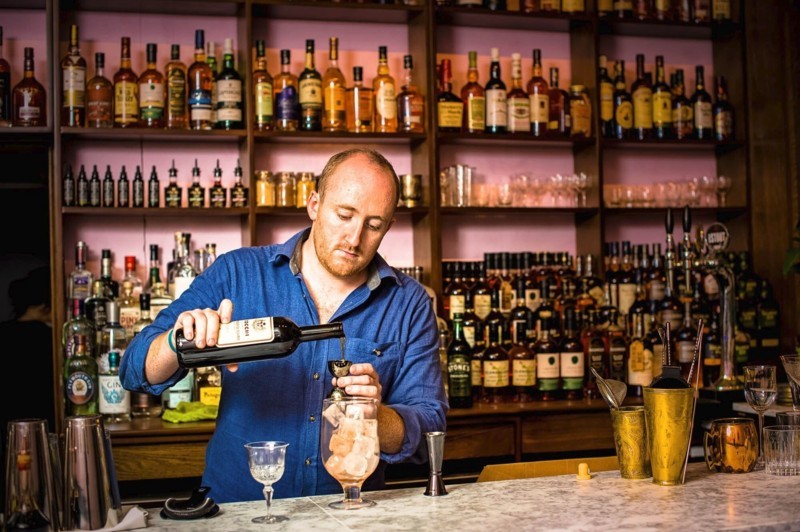 1) Mulligan's Travels
Reminiscent of those foamy banana sweets from the corner shop, this enticing cocktail is like a pudding in a glass. It may sound childish, but with Poitin (known as the Irish moonshine) added to banana, vanilla ice cream and ginger soda it's anything but. This clear spirit was outlawed in Ireland until the late 90s, when curtain haircuts were a thing, Oasis were in the top 40 and the Spice Girls were pretending to get on.
2) Emigre
This one is a little bit more sophisticated, with a mixture of single pot still whiskey, bramley apple juice, rhubarb and elderflower. The perfectly balanced flavour is light and floral, ideal for those new to this whiskey thing. Find a comfortable seat in a dark corner, marvel at the wall of whiskey and drink it till the lights go out.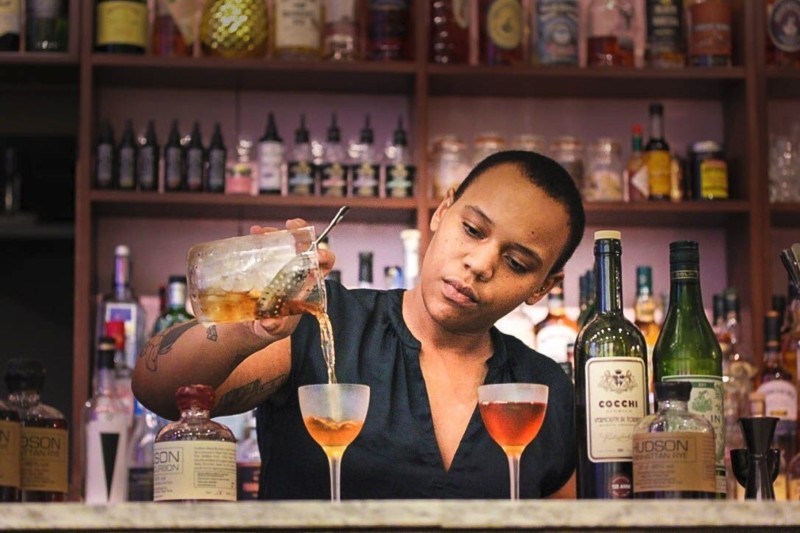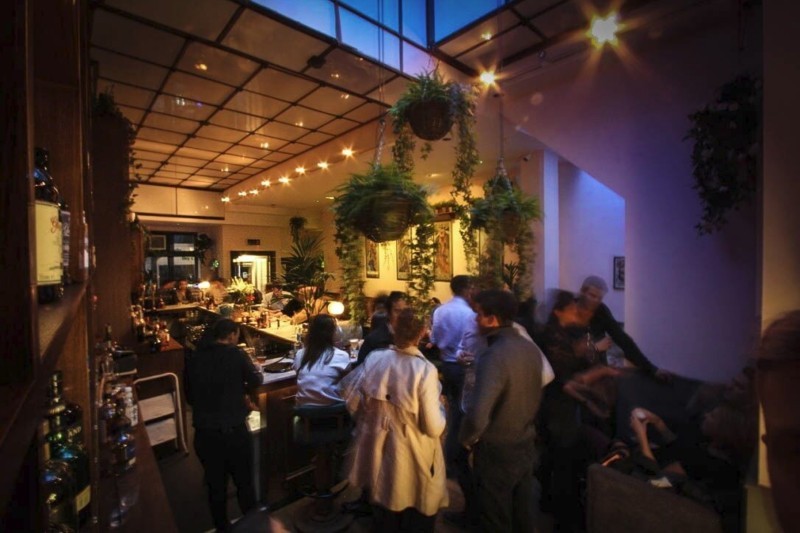 3) White Plush
If you've got a first class ticket for the lonely hearts club and need some lovin' in liquid form, then the White Plush is the one for you. Let whiskey from across the pond, egg, cream, ginger, nutmeg and smore warm you up from the inside out with a lush, creamy taste. It's nearly winter after all, we're just making sure you're well equipped.
4) Sloe-Black River
Brash and boozy this drink is a great one for the Thursday night city crowd, when Merchant House is the only place you should be. With a drink as strong as the atmosphere you really can't go wrong, the potent mixture of Antrium whiskey, sloe gin and violet this one will make you feel like a bear with a sore head in work the next day, but unlike Fleetwood Mac, we're going to stop thinking about tomorrow. Live for the moment, that's what we say.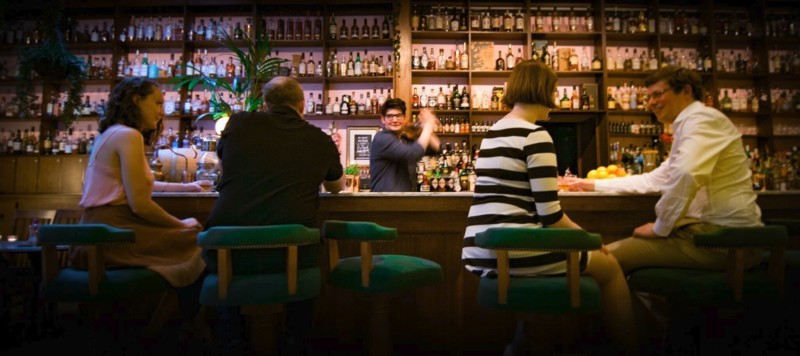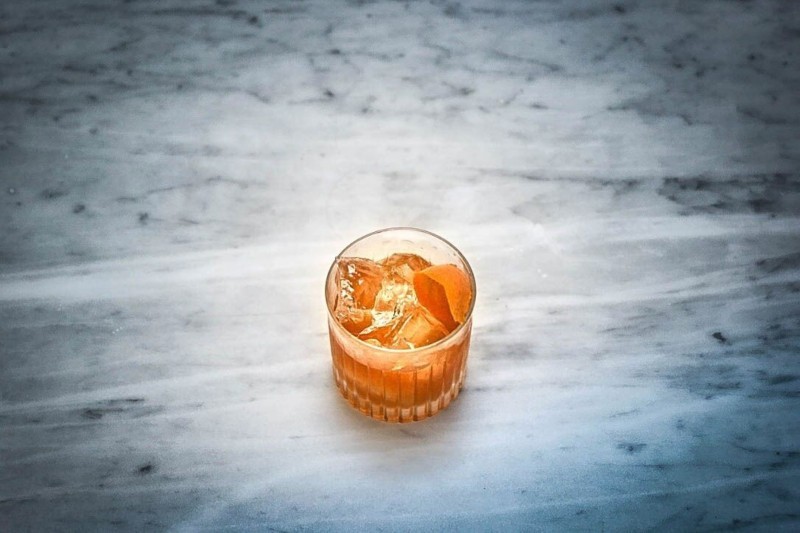 5) Old Fashioned
Up your game with a tailored old fashioned. It's a great tipple for a relaxed Friday night, and you just can't go wrong with a classic. At Merchant House they are dedicated to doing it well, so park up at the bar, chill out and listen to the live music while your drink is being crafted. Even in this mile a minute city, some things should never be rushed.