Madness in Mayfair
Daybreak or nightfall, sunset or sunrise, week or weekend, there is always fun and frolics to be had in Mayfair, you just have to know where to look.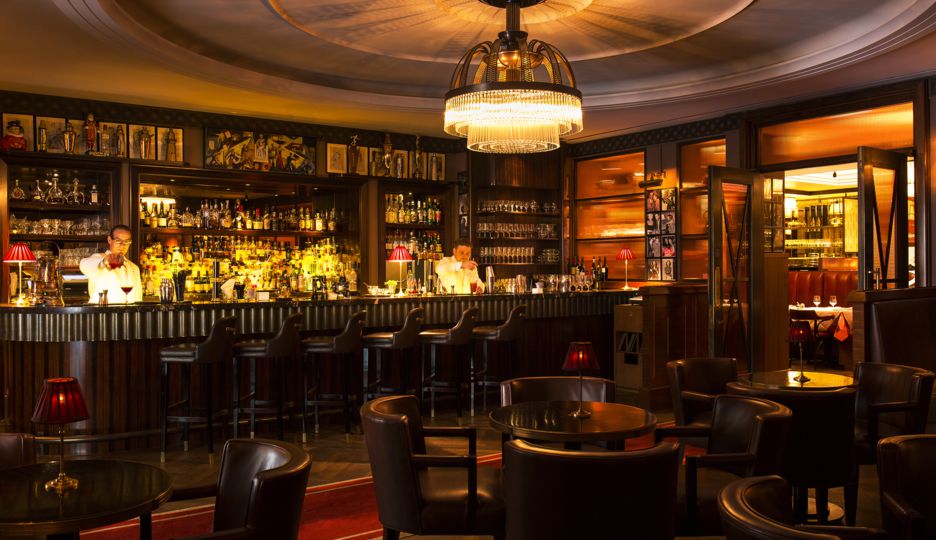 Full of oddities, magic and mystery, there are bars that step you back in time, clubs to take you to new lands and restaurants to unconditionally give you a great time.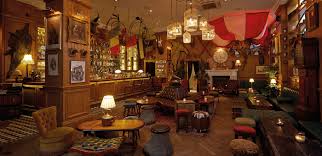 1) Mr Foggs Residence, Mayfair
From the outside, there isn't much indignation of the pandemonium behind the door of Mr Fogg's Residence, but once the doorman has taken your coat, there is a world of live music, drinking and eating to be soaked up. This place has more atmosphere than the Solar System with ceilings that are full of flags, bikes and antiques from a time when Sir Phileas Fogg set sail around the world. The only thing we can't understand, is why Mr Fogg would want to be anywhere else with drinking holes like this about.
2) Jimmy's Bar at the Beaumont Hotel
At the beginning of the 20th century, American bars became legendary in London and Paris, with the likes of Ernest Hemingway and F. Scott Fitzgerald filling the seats and emptying the glasses. Walls were paneled with walnut and the lighting was low – sounds great doesn't it? Well, you can find it all recreated at Jimmy's Bar in the Beaumont hotel. Settle here after dinner drinking bourbon (their speciality of course) alongside the walls lined with the characters of Mayfair from the roaring 20s.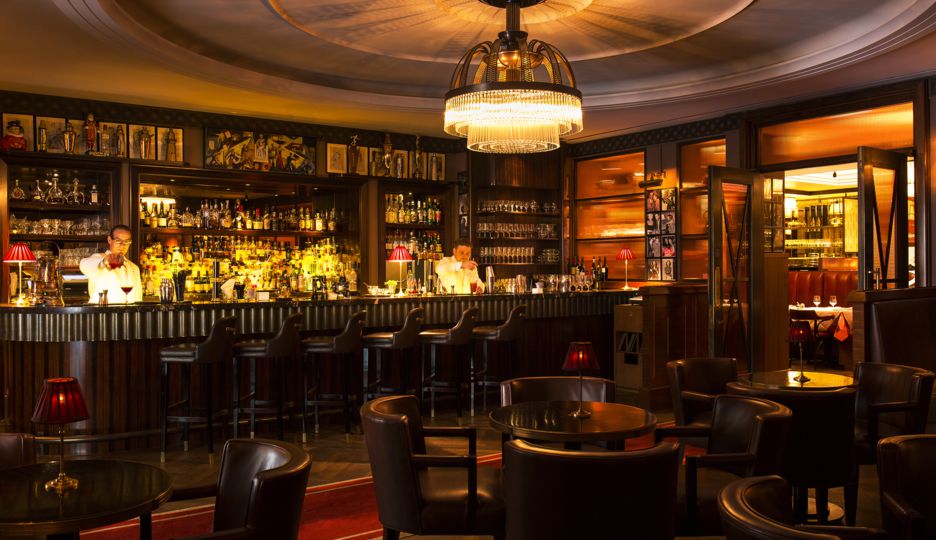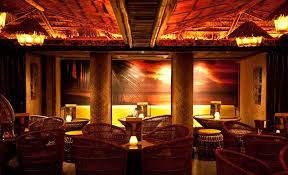 3) Mahiki, Mayfair
A Tiki themed drinking den can't be anything other than a great night out, especially when surfboarding shots parade from behind the bar on a regular basis. The in-house DJ's will bring out your dancing feet, but if you want to add a spring in your step then try the Baron Samedi's Brew with honey cream and Absinthe – it's a potent Haitian Vodou mix bound to tap you into inner Billy Elliot.
4) Mews
Mews is the ideal location for the civilised eccentric, thanks to its 'Mad Hatter' Queen Anne chairs and plush leather sofas to sink into. We love to spend the afternoon here, eating mixed spiced nuts and sipping on sacred cardamom gin and herbal tonic, in our eyes it's what Mayfair is made for. Before you go, sneak a look at the chef's private dining room, you'll be mesmerised by the vintage maps covering the room from top to toe – it's nothing short of spectacular!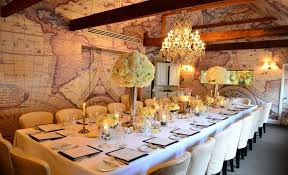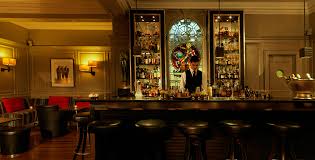 5) Donovan Bar
The sophisticated side of the swinging sixties is paid homage to in the Donovan bar with its wood paneling, retro furniture and quiet charisma. Named after British photographer Terence Donovan, the walls display over 50 of his prints (some quite risque), and if that's not a good enough excuse to go, then there is a stunning 19th century stained glass window that's an absolute must see.
roccofortehotels.com/hotels-and-resorts/browns-hotel/restaurants-and-bars/donovan-bar