London's State of the Art Pizza Toppings
If you haven't guessed by now, here at FoodNoise we love the unconventional and we also love pizza!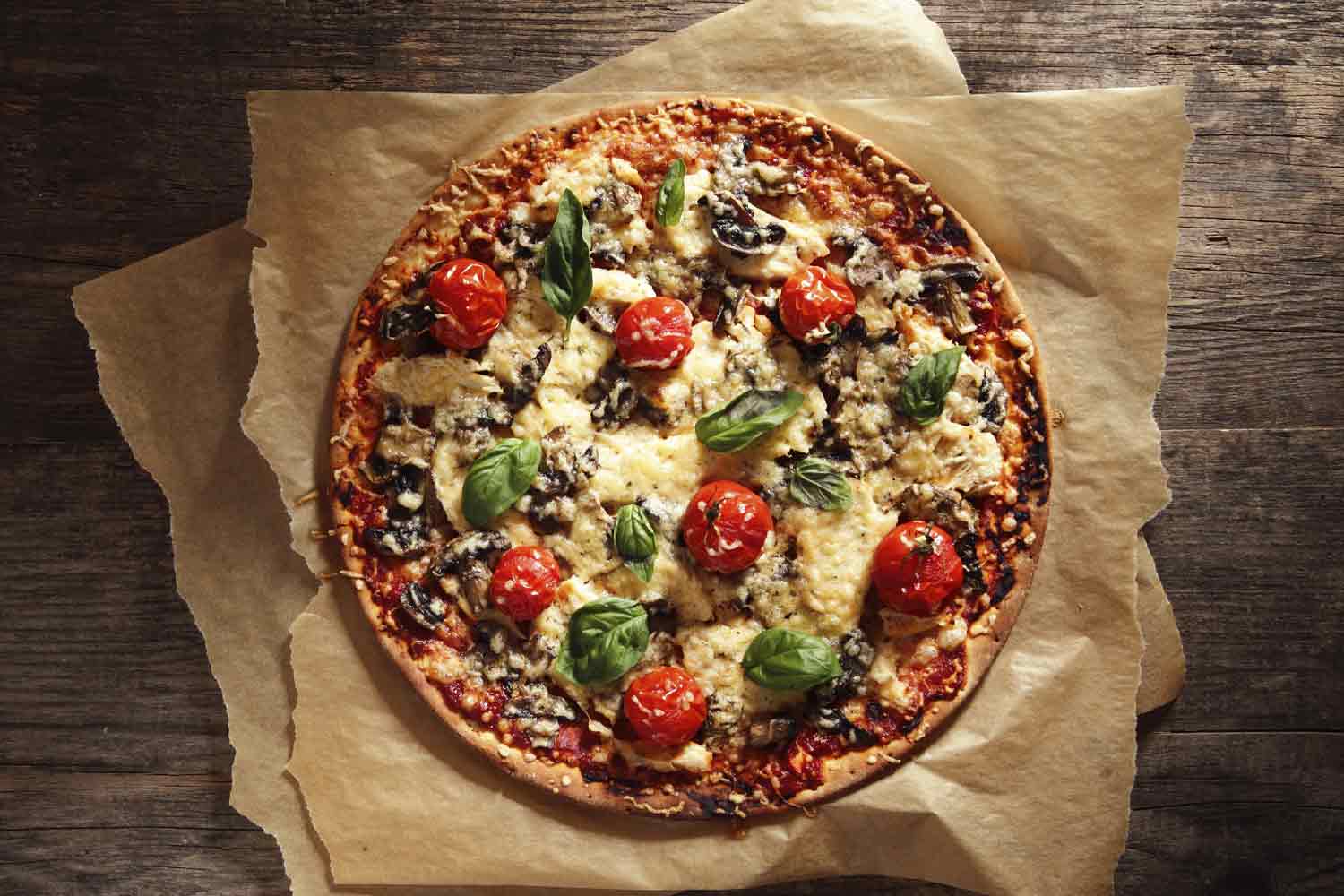 So, we've gathered together the very best (and unconventional) pizza's around, so you guys can follow suit and indulge in one of the nation's most favourite dough based dishes in the newest of ways. We're just so modern…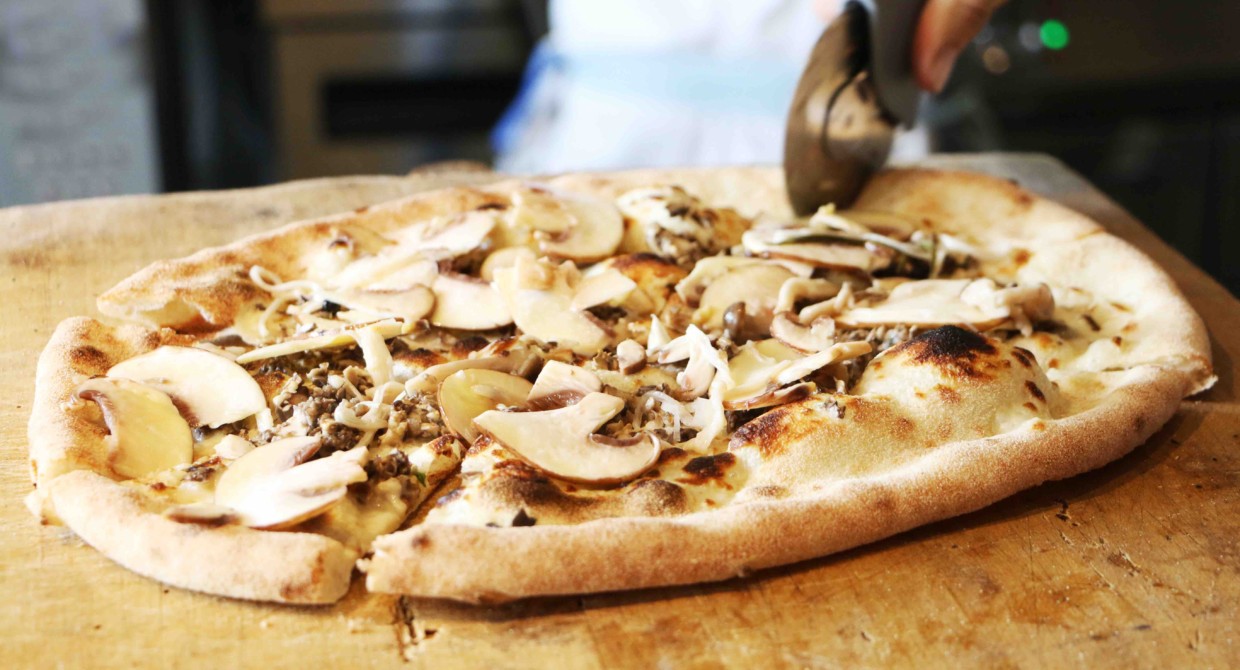 1) Heist Bank, Paddington
Heist comes from the awesome Coin Laundry team, so as you can imagine the setting is a playground of fun, you can eat pizza in the games room, you can eat pizza by the canal, you can even eat pizza while waiting for the in-house florist Botanique to create you the most beautiful bouquet of flowers. Forget ham and pineapple, or even a couple of slices of salami, Heist Bank have shaken things up by adding smashed peas, courgette, goats cheese, mint and cauliflower cheese to their rectangular pizzas. The food is so good it deserves a round of applause, there are even olive and goat's curd savoury doughnuts to devour.
2) Zia Lucia, Holloway Road
At Zia Lucia it's all about the dough. On offer, are four different fibre-rich, 48-hour slow fermented doughs, such as wholemeal, activated charcoal and gluten free. They boast a healthier alternative to the usual pizzas and a nice change to that deep pan that leaves you feeling groggy for at least a week. The La Vegana is particularly special with butternut squash cream, fresh tomatoes da campo, asparagus and sun-dried tomato. Perfetto!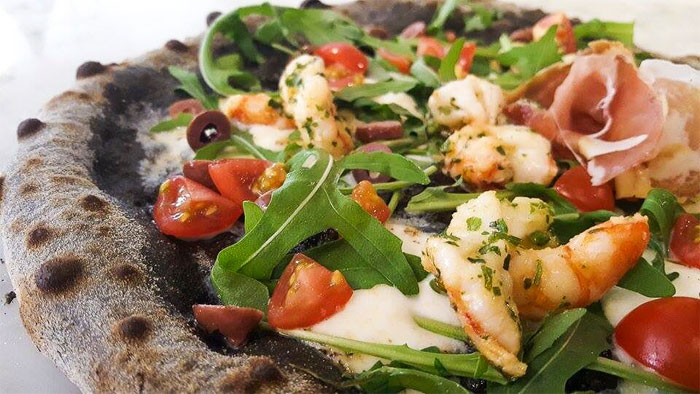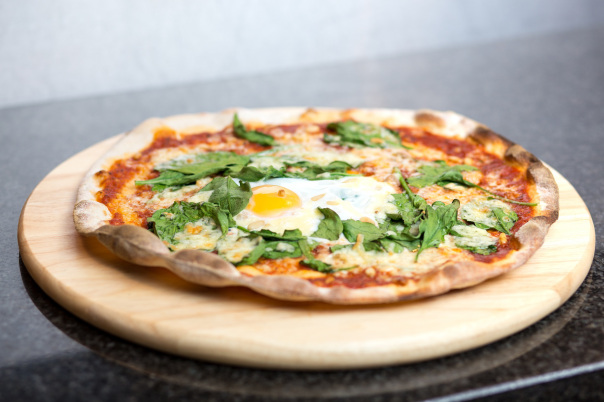 3) Bushwick Pizza Company @ Trade Union, Wapping
Trade Union has a few tricks up its industrial sleeve and one of these is the rather large pizza counter occupied by The Bushwick Pizza Co. The New York inspired pizza menu throws caution to the wind, dressing up their sourdough in the finest vegetables and artisanal toppings. Two of our personal favourites; the Brocolini with silverbeet and the Smoked Fiorentina Scamorza with baked egg – oh yeah baby, they'll have you trippin'.
4) Homeslice, Various Locations
These wood fired pizzas are bigger than Pavarotti's appetite – huge. Just like sharing a bedroom with a sibling, these pizzas come split perfectly down the centre, topped with two different flavour combinations. Imagine goat shoulder, savoy cabbage and sumac yoghurt next to its fiery brother of oxtail, watercress, horseradish and sorrel cream. When it comes to dividing the last piece, somebody might have to call the parents – it could be war.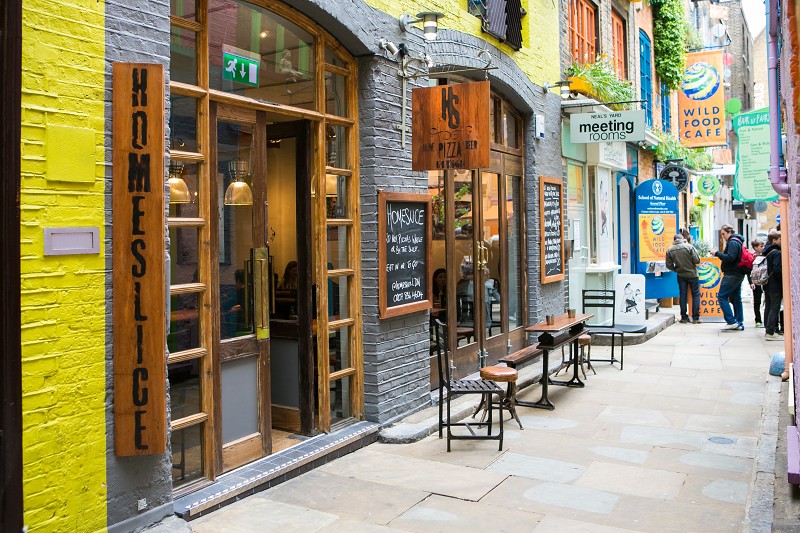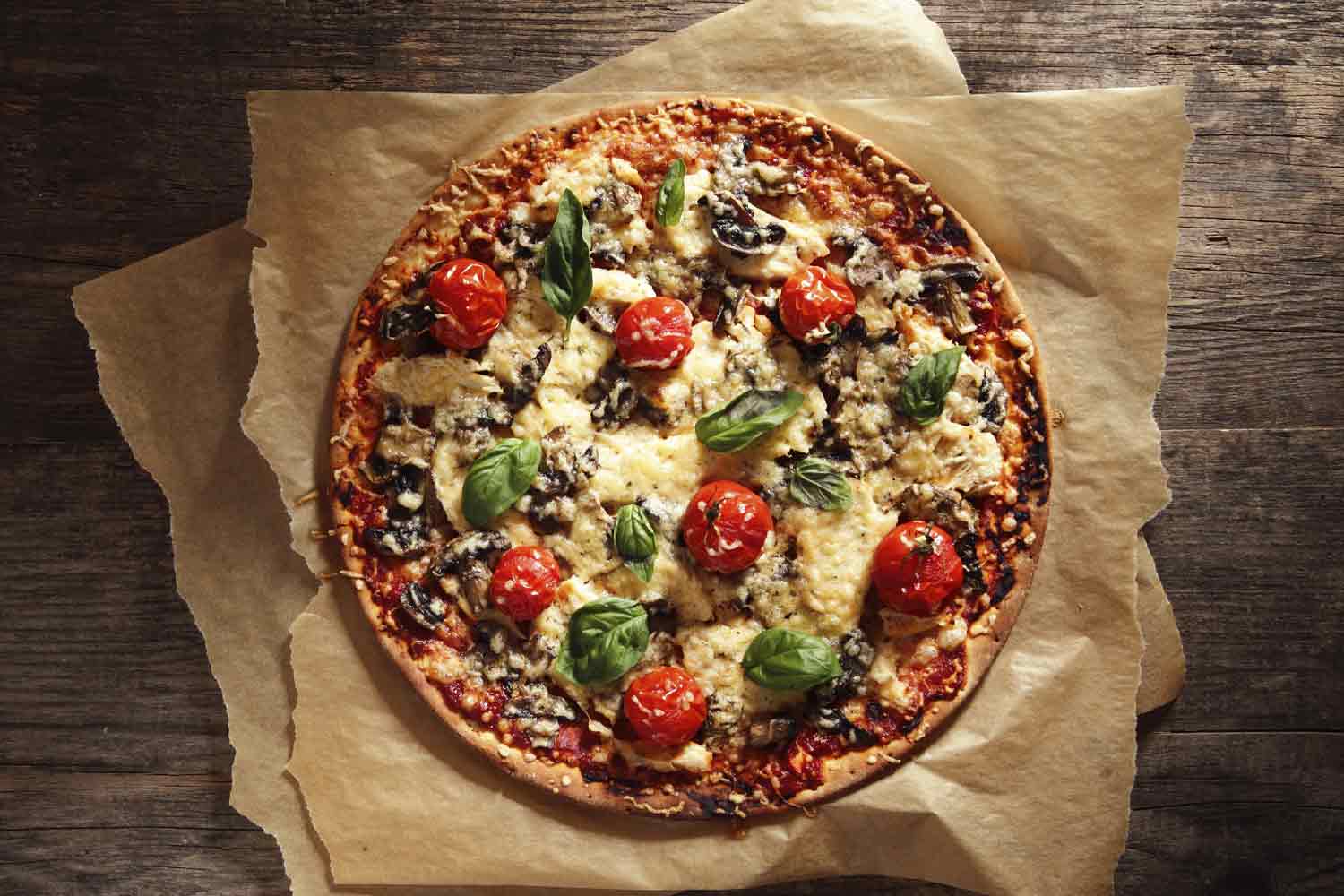 5) Mayfair Pizza Company, New Bond Street
For anyone who looks at the dessert menu first, the sweet pizza here is possibly the most alternative pizza topping. Marshmellows, strawberries, melted chocolate and vanilla ice cream are just a few of the delights warmed on top of these stone baked beauties. They are more tempting than a red button that reads 'do not touch', we're pretty sure even Tight Timmy and Skinny Sally will be sticking round for dessert. We know we will be.