Life's a Beach in Bethnal Green at Chiringuito
Exit Bethnal Green station and towards the museum, what was once a public toilet block is now a rooftop 'beach bar' concept serving South American delights and vibrant cocktails.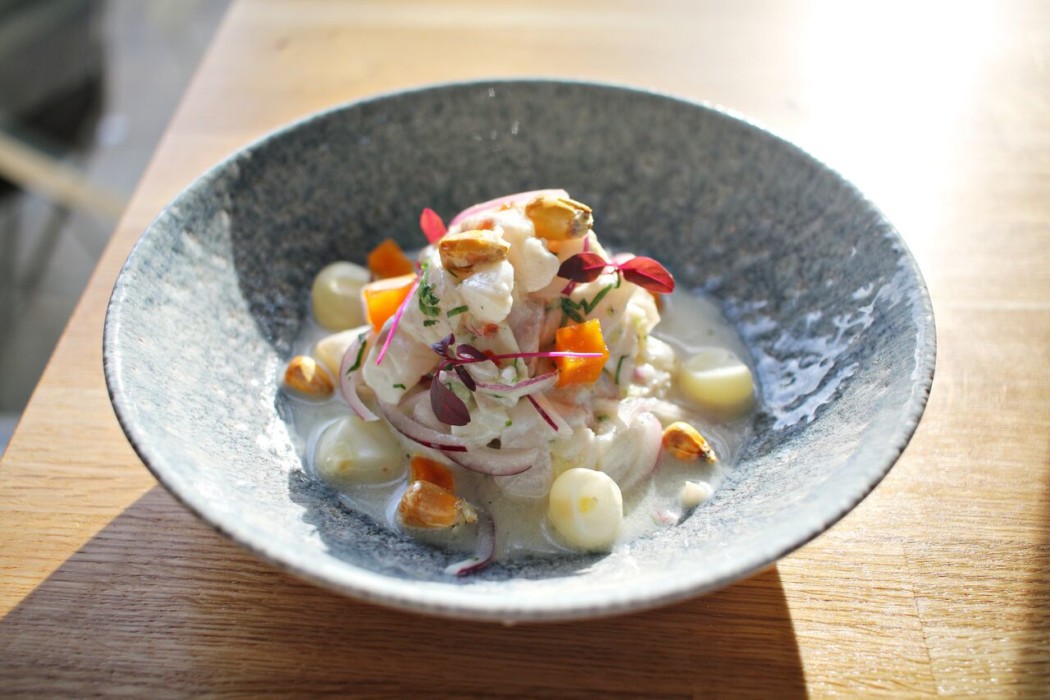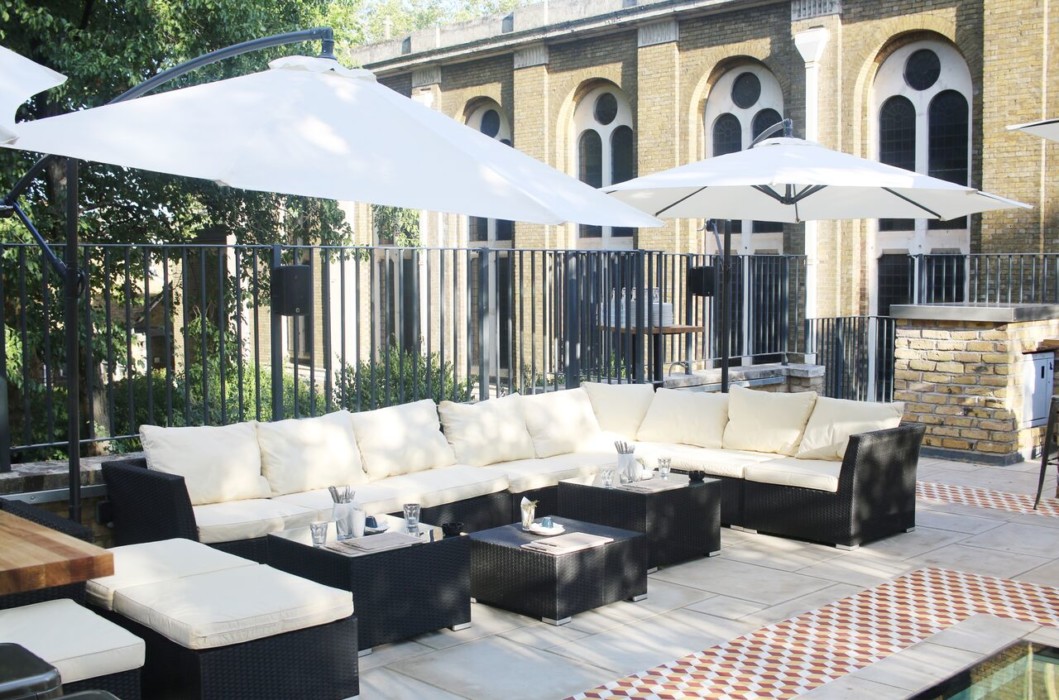 1) What's the deal?
Proudly London's first 'Chiringuito', a term loosely translated as 'beach bar', Chiringuito brings laid-back vibes to East London's Bethnal Green. Born from local East Londoner Alex Dehayen's idea for an unused plot of land, Chiringuito is described by Dehayen with excitable positivity for all its potential. An all-day hotspot-in-the-making, Chiringuito has side-lined its humble public loo beginnings and is now a two-story restaurant and bar with a rather trendy rooftop patio. We're certainly not complaining!
2) The Ambiance
Combatting the rush hour bustle pervading the streets that surround, Chiringuito offsets the tube station with its lazy Spanish vibe. Gazing out to the Museum Gardens from its rooftop, the space is an appropriate nod to Spanish influences, with colourful mosaics peppered about, a peseta-topped bar and – our favourite bit – a hand-painted mural of a striking woman's perfect profile by Mallory Dawn, sourced by Dahayen himself having chanced upon the unique artist in Las Vegas.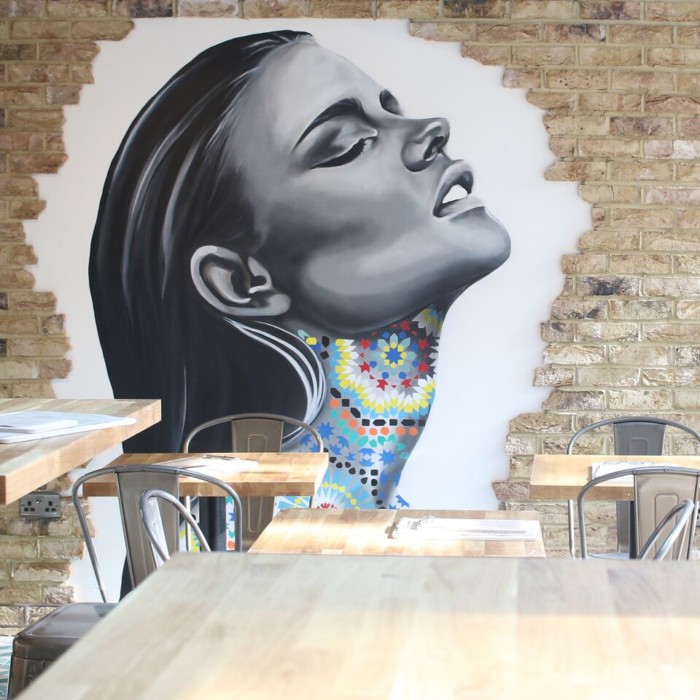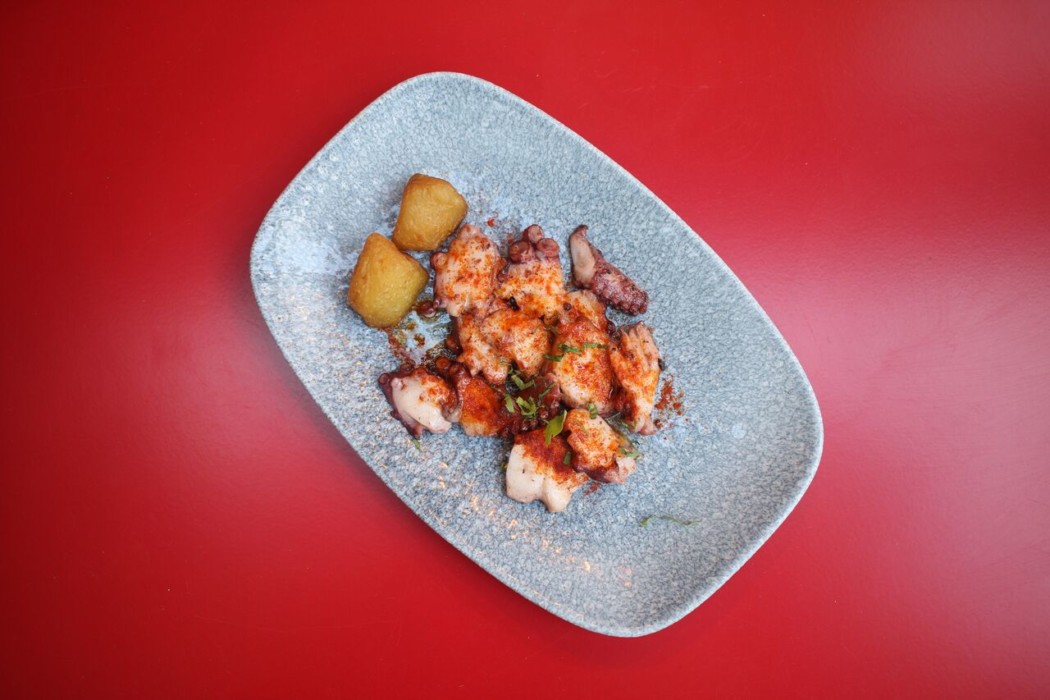 3) The Food
With Peruvian chef Marco Padilla at the helm of the kitchen, the menu on offer beautifully marries fresh Hispanic elements with punchy Latin American flavours. We recommend kicking things off with Pan con Tomate, a Spanish tapa consisting of crunchy sliced baguette topped with freshly grated tomato, garlic and salt. Simple yet utterly delicious! The Galician-style octopus was truly excellent, rich with smoky paprika and soft to the bite, while the ceviche – a Peruvian classic – was wonderfully zestful. If you're feeling indulgent, heftier options consist of roast pork belly with traditional accompanying flavours, sliced rump steak, and a roast baby chicken with pachamanca sauce.
4) The Drinks
Chiringuito makes up for the lack of beach to its bar with its fantastic array of drinks. We were lucky enough to sample a handful of cocktails, expertly made by skilful bartenders as a cooling dusk descended on the rooftop space. Be sure to order the chirinjito, an el dorado mojito accented by a spoonful of Damson jam! As you sip on the classic cocktail (with a twist), you'll get small bobbles of sweet, sticky jam on your tongue to counter the refreshing zest. If cocktails aren't your thing, no fear. The bar specialises in perfect serve G+T's made with Spanish gin, and also offers a plethora of quality Cavas and Spanish wines to enjoy alongside the setting sun.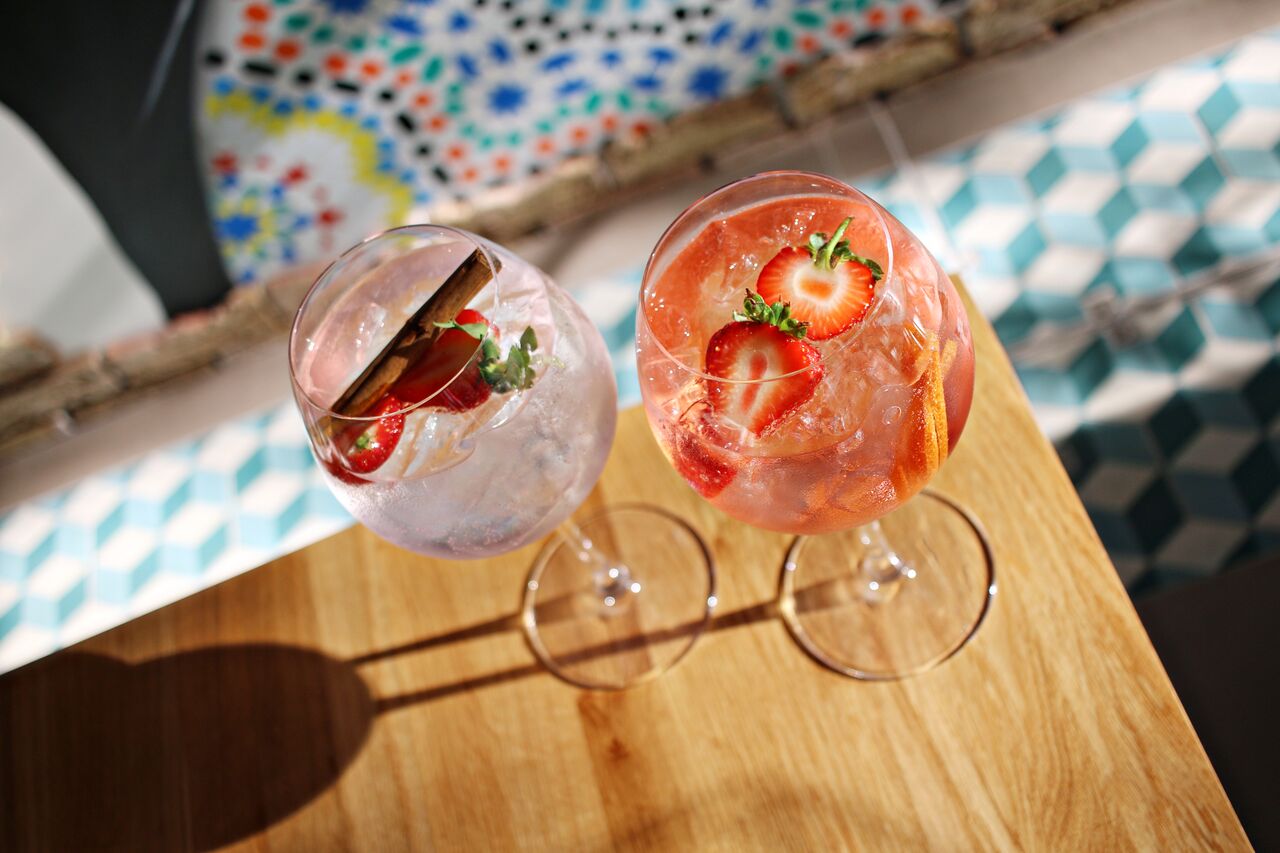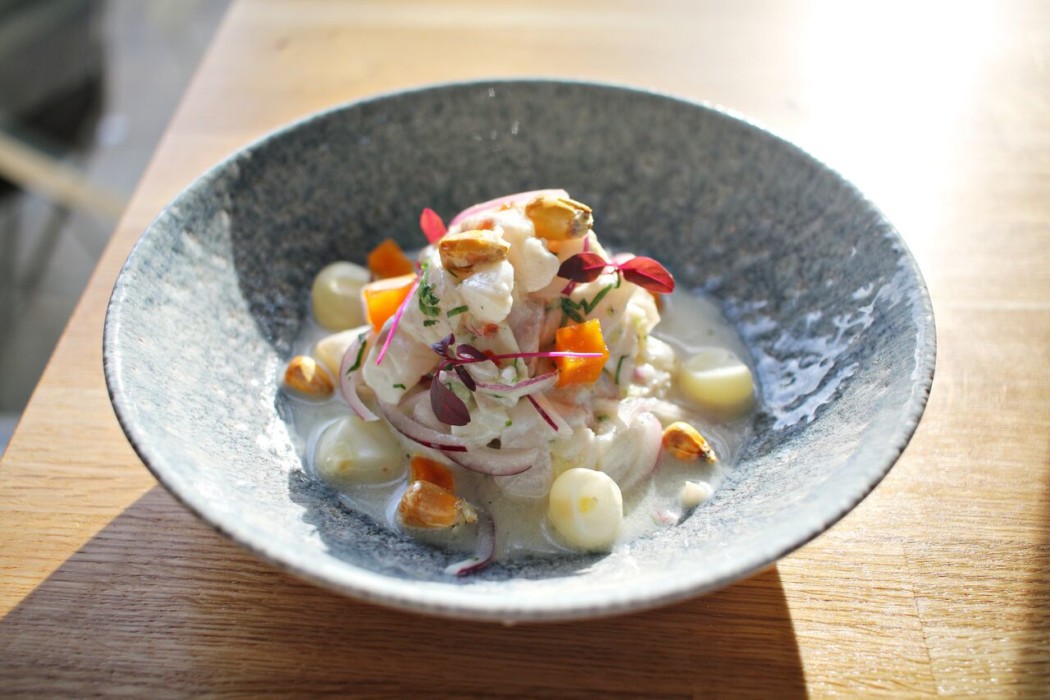 5) The Verdict
The easy-going nature of the Spanish, the buzz of South America and the trendiness of East London come together seamlessly at Chringuito. Before the summer's up, be sure to hop on the Central Line to Bethnal Green, bring a gaggle of pals and while away a cool summer evening on the rooftop. Yes, we know there's no actual beach at this beach bar. But if you have enough tequila-fuelled Bloody Marias, trust us, that really won't matter.
By Ashiana Pradhan