Life after Bruno Loubet: 5 plant-forward fixes
Twenty seventeen: the year that Grain Store died. I loved Bruno Loubet's plant-forward cooking more than I've loved any man or beast. Since he returned to Oz, I've been doing the rounds of London's maître d' desks like a lonesome teenage buck complete with pink carnation and pickup truck.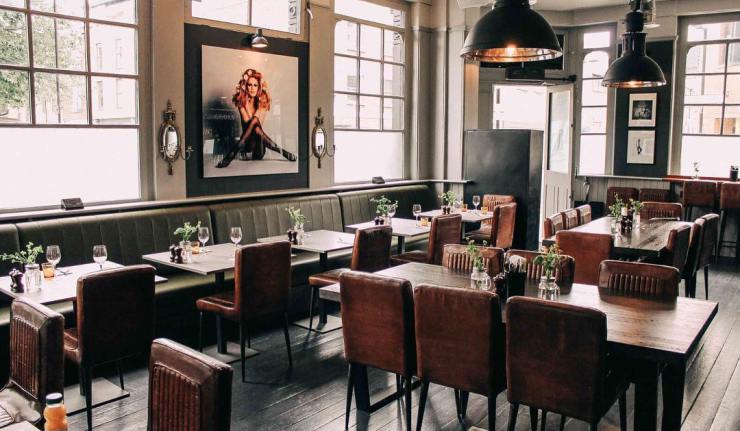 So here, from my pit of disappointment, are the one night stands I cling to as bittersweet reminders of the one (plant-focused chef) who got away.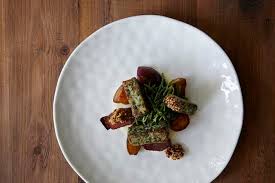 1) Vanilla Black
For those days when the only cure for my pinching hangover is the hushed comfort of an assured dining room, Andrew Dargue's polished vegetarian menu is the business. Brushed brass and gleaming glassware promise everything will be OK. And they're right. With dishes like Fried Shiitake, Pine Nut Purée and Crispy Cous Cous with Marsala, Lemongrass Pickled Enoki and Pine Salt, this is no vegetarian restaurant for fad's sake; it's a masterful chef's labour of love.
2) by Chloe.
Fresh off the boat from NYC, by Chloe. (yes, it's all in the full stop) is dirty stop-out gone vegan. It's Mac n' Cheese or Burger and (Air Baked) Fries without a hint of flesh or udder. Or smoothies and salads for the good boys amongst us. Raise a cynical carnivorous eyebrow if you will, it's bloody good. Already thriving in Covent Garden, you'll soon be able to get your Guac Burger fix at One Tower Bridge too.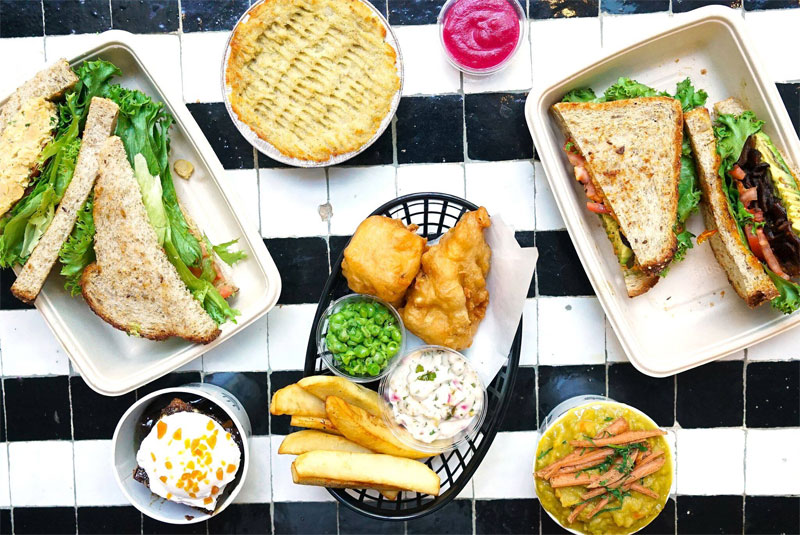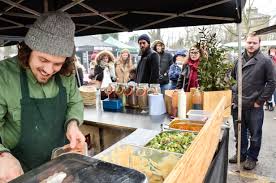 3) Mike + Ollie
Look out for this lot, known to pop up around South East London like graffiti on a railway bridge. Last September, their Eat Your Greens supperclub in a 50-foot greenhouse in Brockwell Park showcased just what a community growing initiative can produce. The result? Candle-lit greenhouse feasts. Think Silver Birch Smoked Cauliflower, or Herb Roasted Red Curl Squash. You might know them better for their stunning street-food flatbreads. Personally, I'm waiting for their next supperclub move…
4) Farmacy Kitchen
Boy did I get this one wrong. "Gimme a pigfoot and a bottle of beer!" I slurred as I stumbled in after a night well and truly off the plant-forward wagon. Silence fell and a coven of lacquered Afghan hounds turned their dewy faces towards me. I was still fumbling with my tourniquet when a beatific patron patiently explained that I was actually supposed to ingest the Farmaceutical Syringe Shot. Jeez.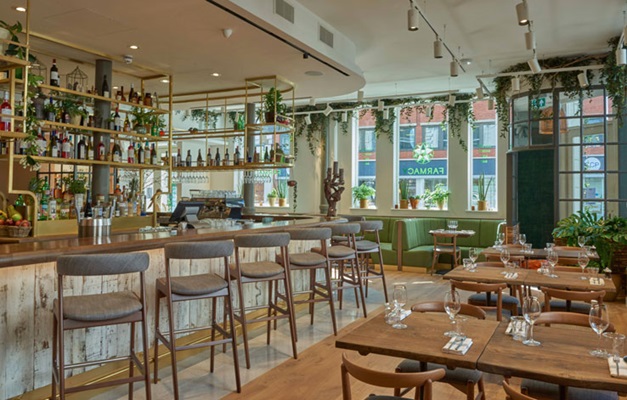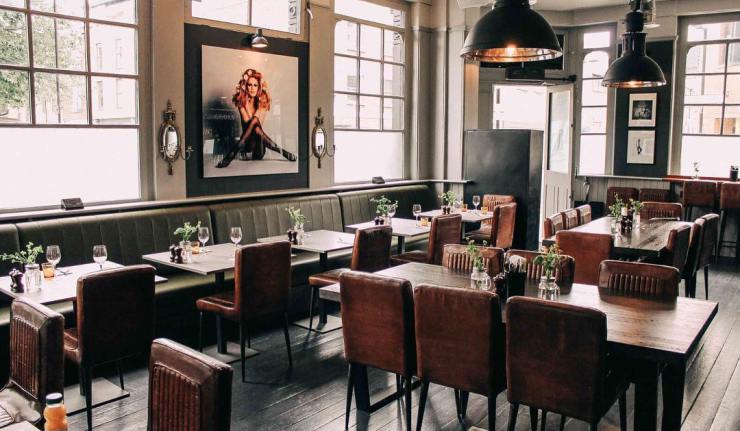 5) Jay Morjaria presents Dynasty at Great Guns Social
Not a themed evening, I found to my horror when I turned up with Alexis Colby hair and shoulder pads, but GGS's latest kitchen takeover by guest chef Jay Morjaria. Jay's plates are an anarchy of Asian and European flavours that sometimes fox – think Burrata, Blood Orange Ponzu, Shiso, Pine Nuts and Chili – and sometimes sing – Grilled Augerbines, Ajo Blanco, Ssamjang, Roasted Grapes, Caramelised Onion. Make up your own mind about him – he was in residence until 2nd March. You probably would have found me there drowning my Grain Store sorrows in the UK's first craft Sake from Kanpai. Until the next time.