And Let There Be Light – Skylight, Tobacco Dock
One of our favourite wintery destinations this year is without a doubt Skylight at Tobacco Dock. Within minutes of stepping through the door and seeing what's on offer you're guaranteed to feel like your birthday, Christmas and New Year have all come at once.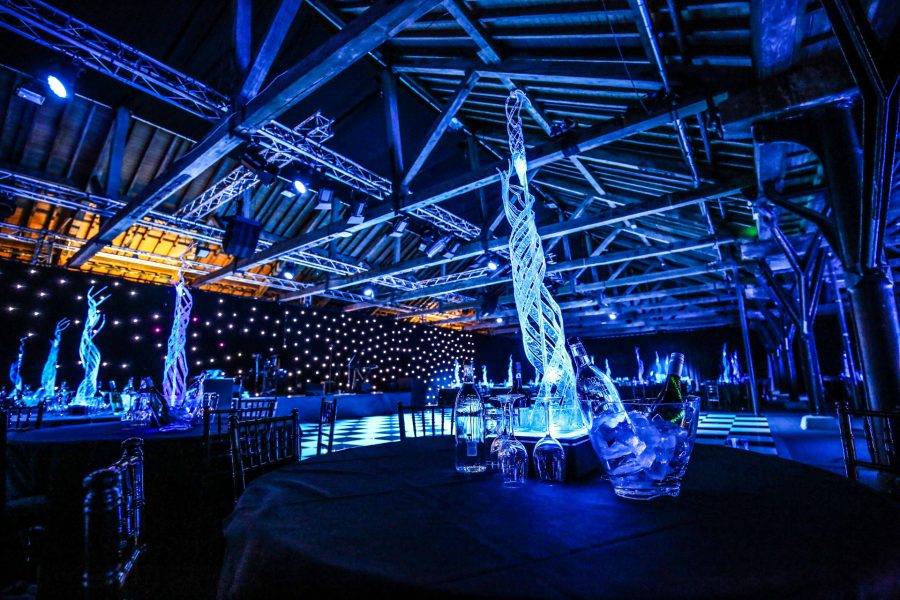 Entry is completely free and for ice skating and slap shot hockey, there is no need to book. Check out our handy guide below…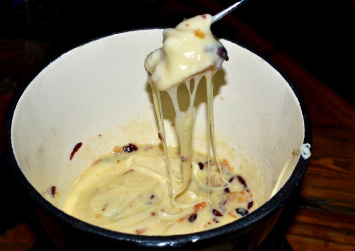 1) Merry Cheesemas
There isn't any better time of year than Christmas to get your cheese on and in Skylight, you can get your melted-cheese on with their fondue pop-up; Melt Fondue. The emmental and gruyere fondue is so good you'll want to dive right into the yellow pot of gooey goodness and once that cheese has been well and truly wiped out, there's chocolate fondue for dessert. Is it just a coincidence that all the best things in life begin with 'ch'? We think not!
2) Yiro
We can't imagine a world without halloumi and to be blatantly honest we wouldn't want to, this is meant to be the season of cheer after all, there's just no room for nightmares. Yiro's squeaky-salty-grilled halloumi is one of the best we've ever tried and here you can have it packed into a pitta with tzatziki on their infamous Yiro burger, or you can just go all out with their halloumi fries. Oh, Halloumi-lujah!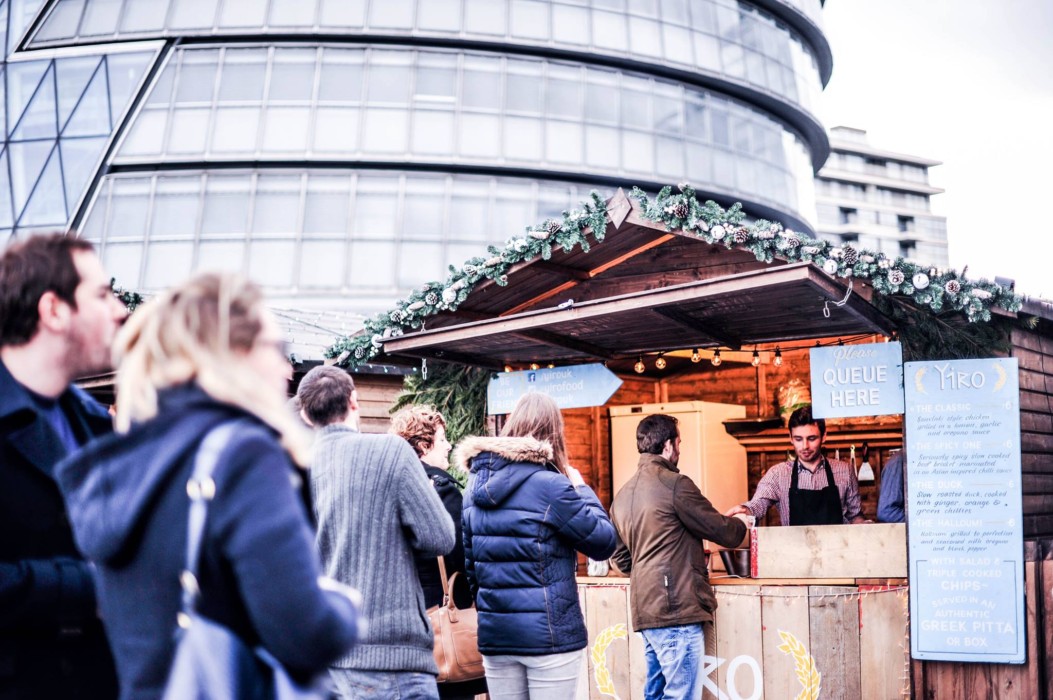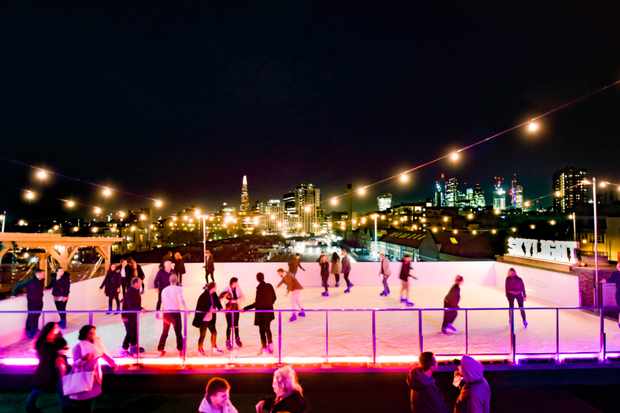 3) Ice skating
If you fancy yourself as the next Torvill or Dean then Skylight is exactly where you can put your dancey, skatey skills to the test, while enjoying skyline views of the city. If you manage to keep your cool and stay on your feet, then it's also a great way to bring in the New Year, but even if you do land on your backside, at least you'll still have the best seat in the city for the 12 o'clock fireworks.
4) Hidey-Holes
If it's sub-zero temperatures outside and teaming down with rain you may think Skylight isn't exactly the best place to be, but you couldn't be more wrong. There plenty of places to hide, you can stay toasty under the heated lamps in the outside bar, watch the rain fall around you in the igloo overlooking the skating rink, or stay tucked away on sheepskin rugs in the cabin area.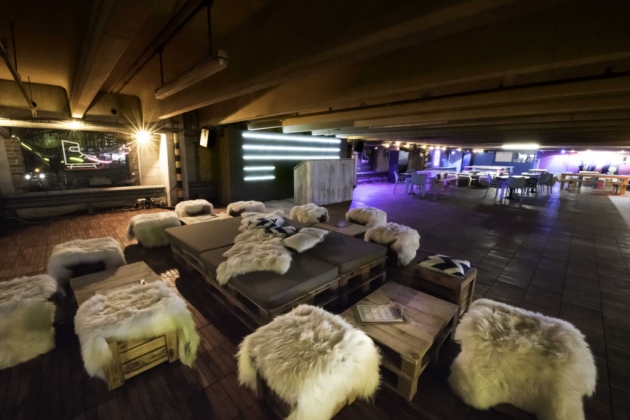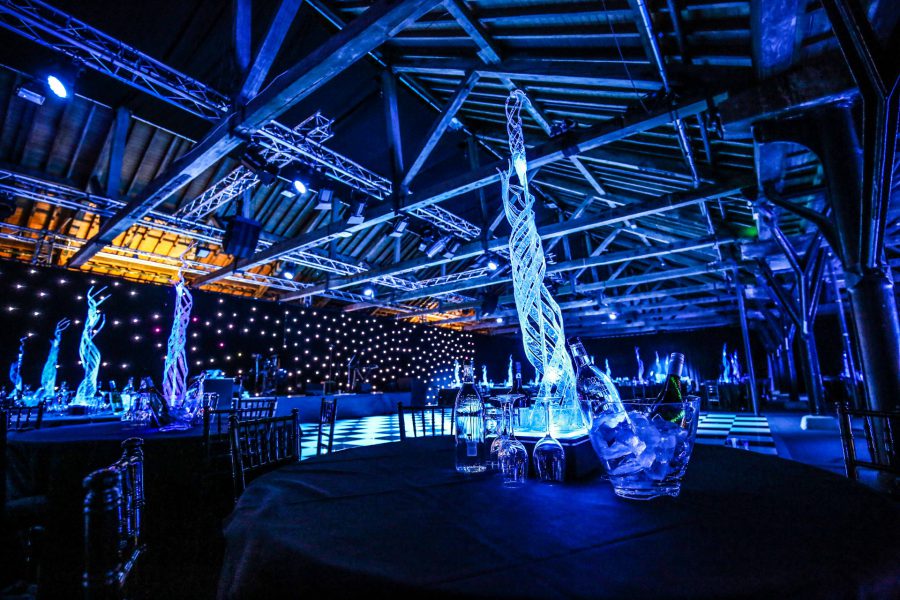 5) The Bar
If you're only on the hunt to quench your thirst then it's still a great reason to head to Skylight. There are three bars serving drinks, and yes, you guessed it, they serve hot mulled wine by the bucket load (another perfect way to keep the chill from your bones may we add). However, don't let the mulled wine get all your attention, there are some cocktails here not to be missed, try the spiced Espresso Martini, it's so good you'll be taken to an even higher level.