Japes: Five Reasons it's the Best Cheap Deep Dish Pizza in Soho
Japes—a pizza place in Soho you've probably walked by and never noticed—just got new management and they're on the front-end of London's new obsession with deep dish pizza.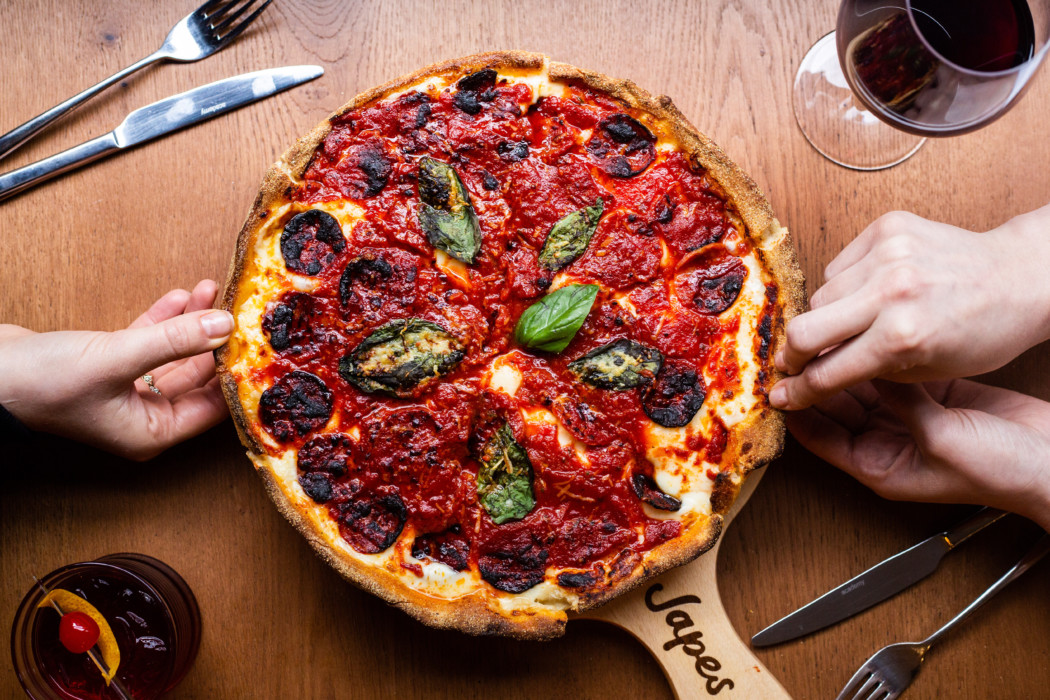 It's easy to get to, it's a chill environment with a simple menu, and you'll wonder how it didn't cost you more…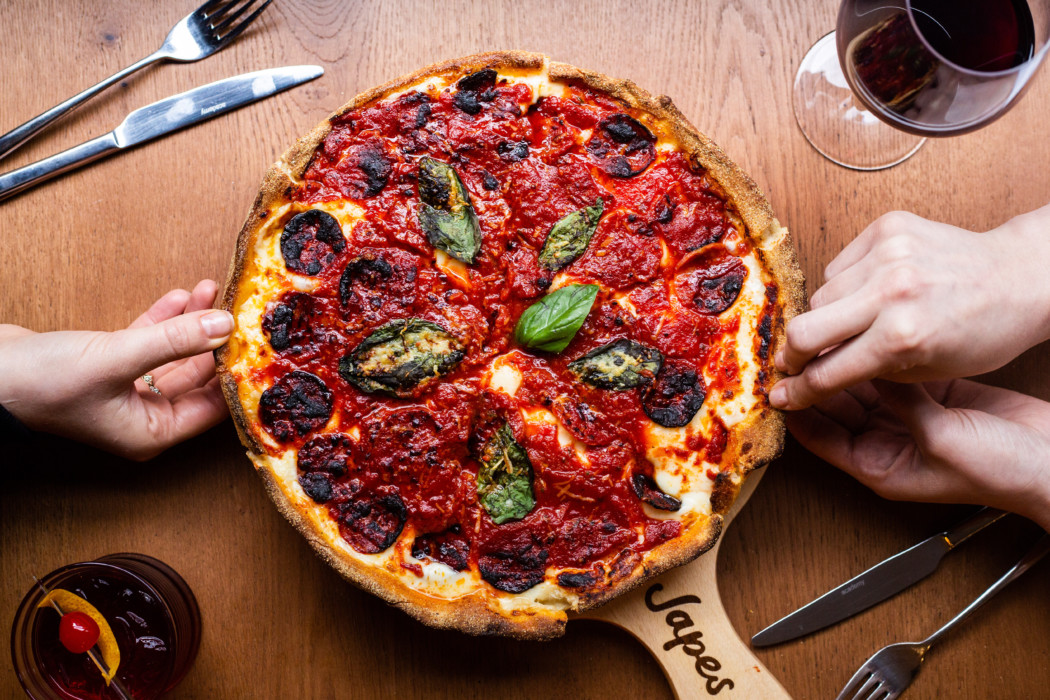 1) The Pizza
Take it from our Chicago native reviewer – this deep dish pizza is the real deal. You can get it in two sizes: enough for you, and more than enough for you (or 'sharing'). Their pot pies are like deep dish pizzas without sauce, with imaginative combinations for vegetarians and meat-eaters alike. We loved the 'Chicago' with pepperoni, mozzarella and parmesan, but next time we're trying the 'Piccante' with salsiccia, peppers and nduja. Temper that cheese intake with a salad, if you like.
2) It's closer than you think
Hungry after work in Central London? Getting ready for a night out? Had a few beers in Soho and need a quick fill-me-up? You'll be pleased to stumble into Japes where you're almost guaranteed a table before 7pm, though they take bookings too. For the more cultured folk seeing a show, Japes is right next door to Soho Theatre, a conveniently located one-stop shop for your speedy pre-theatre dinner.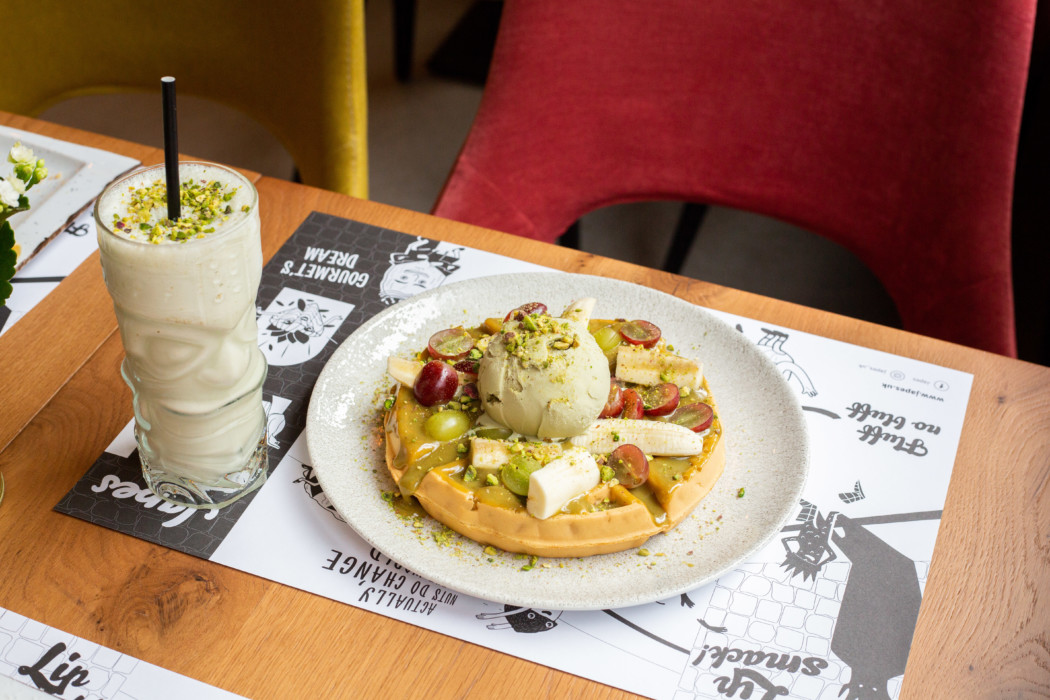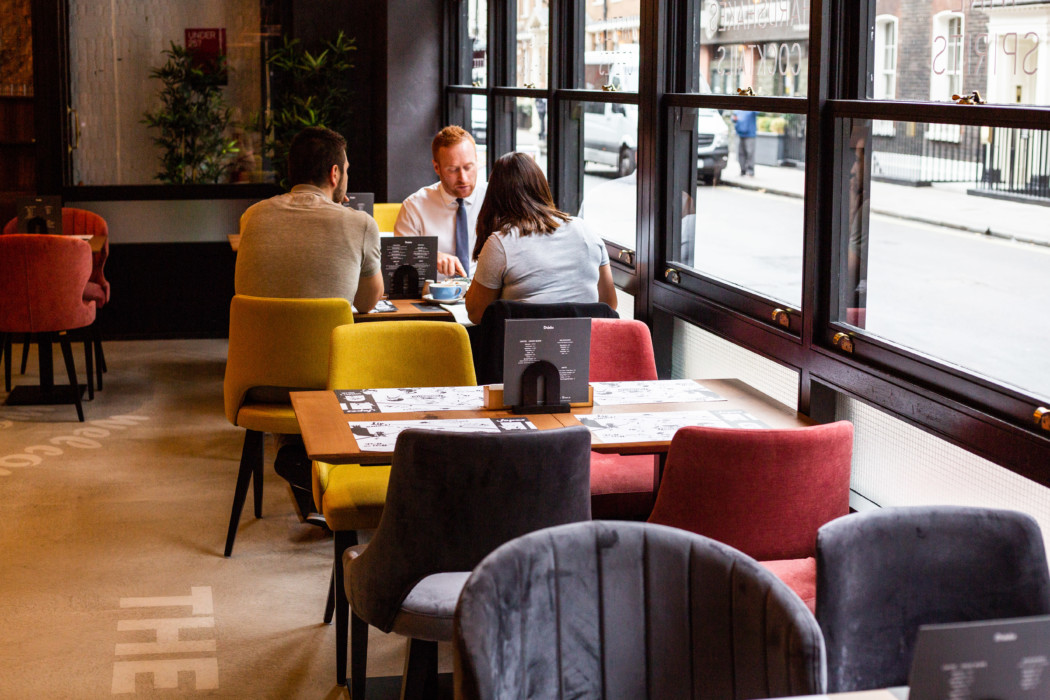 3) Laid back environment
It doesn't matter if it's your first date, or your 100th, whether you're on your own or with the entire family – Japes is a seriously cosy, comfortable, relaxed environment with unpretentious décor. All the attention is on the pizza. It's also one of the few places you feel like you're 'in London', where you can gaze out a windowed wall looking onto Dean Street, and people-watch to your heart's content.
4) The Waffles
One pizza's not enough and now you want something sweet? You don't need to go anywhere else. Remain in carb heaven with a selection of sweet waffles and ice creams, also in two sizes, and not for the faint of heart. These waffles pack a serious combination of unexpected and creative ingredients. We loved the Mintensa – dark mint chocolate, raspberries and mint ice cream, but it was no easy task to finish it!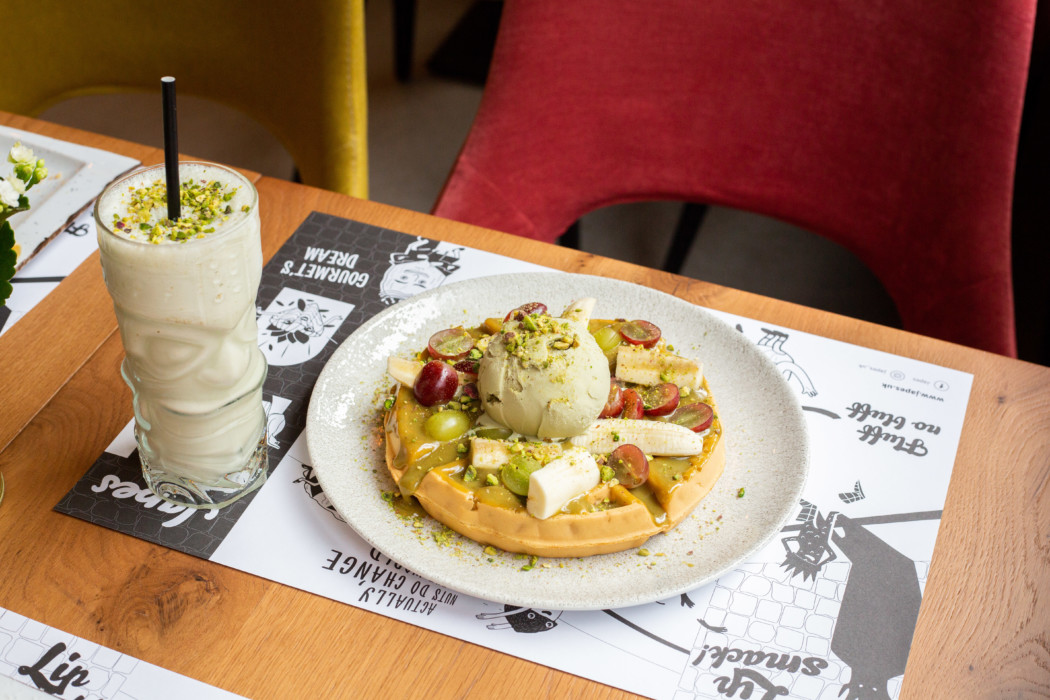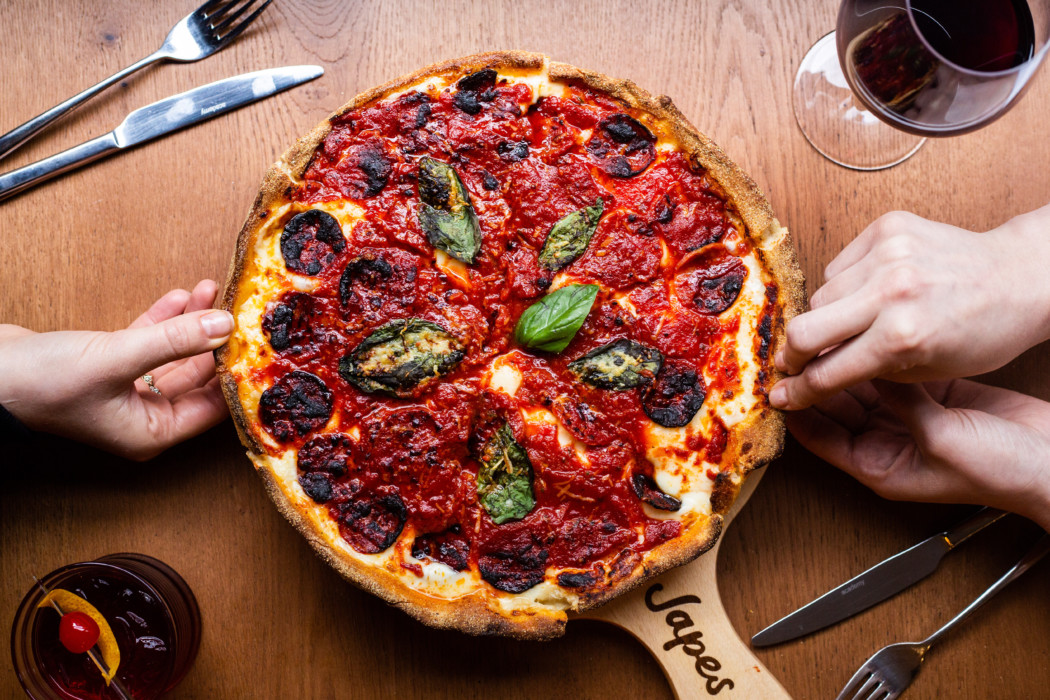 5) The Price
Japes is even better value than Pizza Express. There, we said it. At the moment, it's £9 for a 'Normal'-sized pizza which is more than enough to satisfy your hunger. You may wonder how pizza this good could be so inexpensive and yet so filling and delicious. I'd say go to Japes now before the secret is out. You'll leave Japes with a full belly and the smugness of getting a better deal than you were expecting.