From Rags to Ramen: How one man from Japan changed everything
The number of ramen restaurants continues to grow in London–from Shoryu to Tonkotsu–and yet each one tells a different story.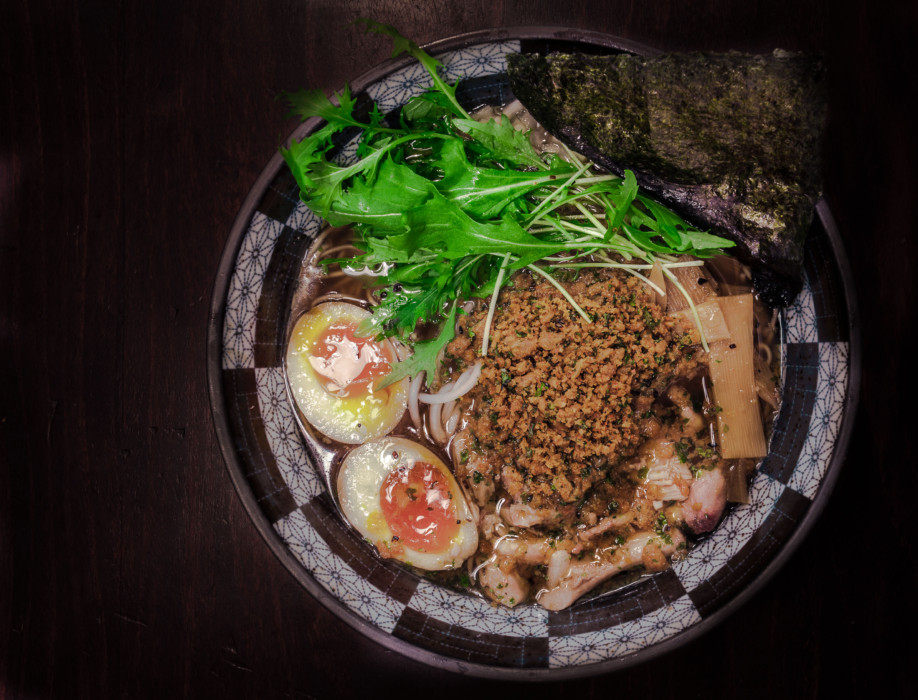 Yamagoya begins with a lone lorry driver, who cris-crossed his homeland of Japan in search of the best ramen recipe. He then built his own restaurant by hand in 1969, and has  now opened his first restaurant  in Europe…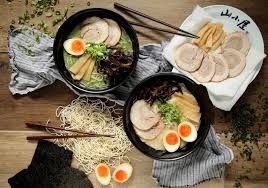 1) Yamagoya – The Cut, Waterloo
Just down the road from The Old Vic is Yamagoya, a minimally designed ramen shop simple wooden stools in a traditional wood-panelled room. Their speciality is the ramen: pork bone broth, pork chashu, egg, bamboo, seaweed and spring onion and suits all tastes with regular pork, spicy pork, chicken or tofu. Enjoy the ramen and make sure you stay for the raindrop cake, which is completely transparent (and mindboggling).
2) Shoryu – Kingly Court
The team from the Japan Centre have come together to bring you all the talent and heritage of Japan and turn it into a fantastic ramen made with thick, rich white pork soup and thin ramen noodles. It takes more than 12 hours to emulsify perfectly. The Kingly Court site is especially attractive because of its location: near Oxford Circus, but tucked away so its quiet. There's also a huge range of sake, shochu and umeshu for the thirsty eater.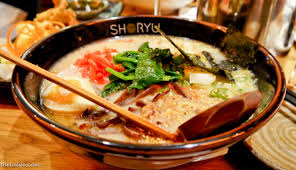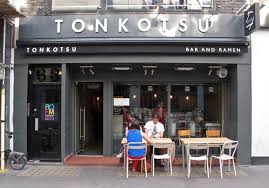 3) Tonkotsu – Mare Street, East London
Translated as 'pig bones', Tonkotsu has many locations, but our particular favourite is situated on a rather non-descript main street, amongst a number of unassuming businesses like Gregg's and Shoe Zone, serving up ramen with a smooth, silky consistency. Their magic is created by cooking pork bones for up to 18 hours, which allows collagen and rich porky flavour to be emulsified into the stock. They proudly make all their noodles daily, which feels very noble indeed.
4) KOI – Pop Brixton
Tucked away amongst a number of other hipster eateries in Pop Brixton is KOI, the tiny hatch that packs a lot of flavour into its small space. You only get three choices of ramen, making it easier to decide, and serve dumplings for people who like to share. By far this is the cheapest ramen in town, because you can find your own seating inside Pop Brixton. With only a few staff, it's easy to get to know them and become a 'regular'.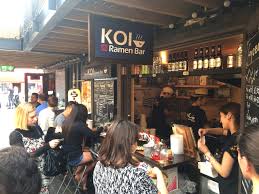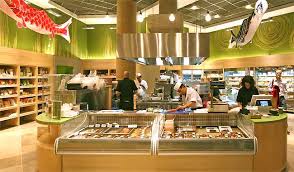 5) Japan Centre – Westfield Stratford
Westfield might not be the venue you expect to find all things cultural about Japan, but here you'll be able to pick up ingredients to make your very own ramen. Think it's easy? Think again. Most ramen takes several hours just for one bowl, so start your making your way through this list to find out which ones are your favourite. The Japan Centre is a supermarket, a bookstore, a deli, fishmonger, a bakery and a place to purchase Japanese homeware supplies. Get there.