Five Unusual Appetizers For A Brave Soul
If you've ever considered yourself a "safe" person, you'd better turn back now before it's too late. But for the adventurer who's up for anything and everything, these appetizers may be right up your alley.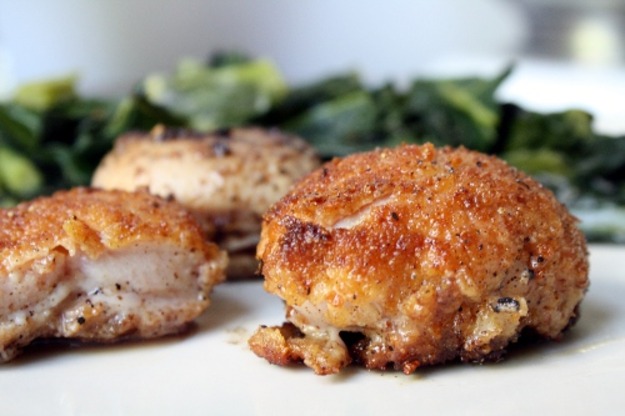 Savoury eclairs, crab doughnuts and—yes—even lamb testicles are on the menu (we got ballsy with that one…pun intended), so come hungry for something a little…different…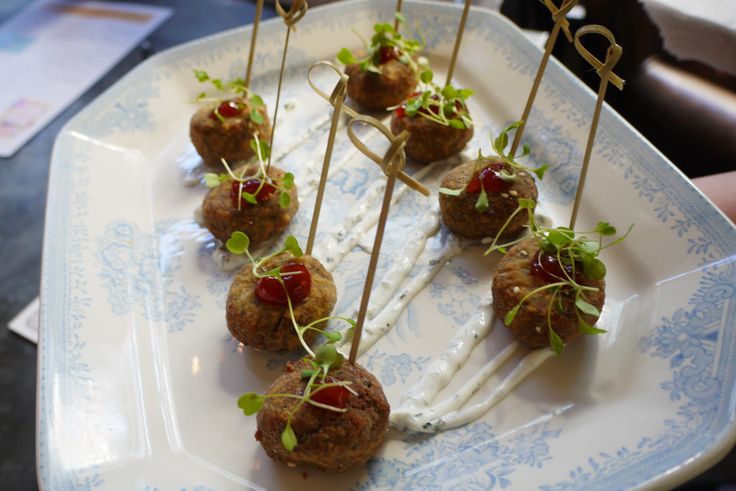 1) Crab and Falafel Sweet Chili Doughnuts at Bill's (£6.50)
You may have already heard somewhere about savoury doughnuts, but crab? Yes, you heard us right and Bill's does it very well. The venues all have a very authentic farm-to-table atmosphere with a whole variety of tempting menu items, like Mini Cumberland Sausages and Slow-Cooked BBQ Ribs. But then, sitting proudly atop the menu, come the doughnuts, which are rolled in sesame seeds and served with lemon and yogurt dip, and you think, interesting. A house favourite, these doughnuts are the perfect combination of surprising and absolutely delicious.
2) Cayman Islands (crocodile wrapped in vine leaves) at Archipelago (£12)
You're in for a complete visual and culinary experience when you enter this world-cuisine restaurant. Rich tones and mismatched, plush seats complement the exotic menu well. Here, it seems anything goes; wild boar, zebra and crickets are all perfectly acceptable dinner choices. But a particularly tasty favorite, the crocodile, served with honey poached plums and pickled samphire, will send your taste buds soaring. It may seem a little savage, but if that's wrong, we don't want to be right.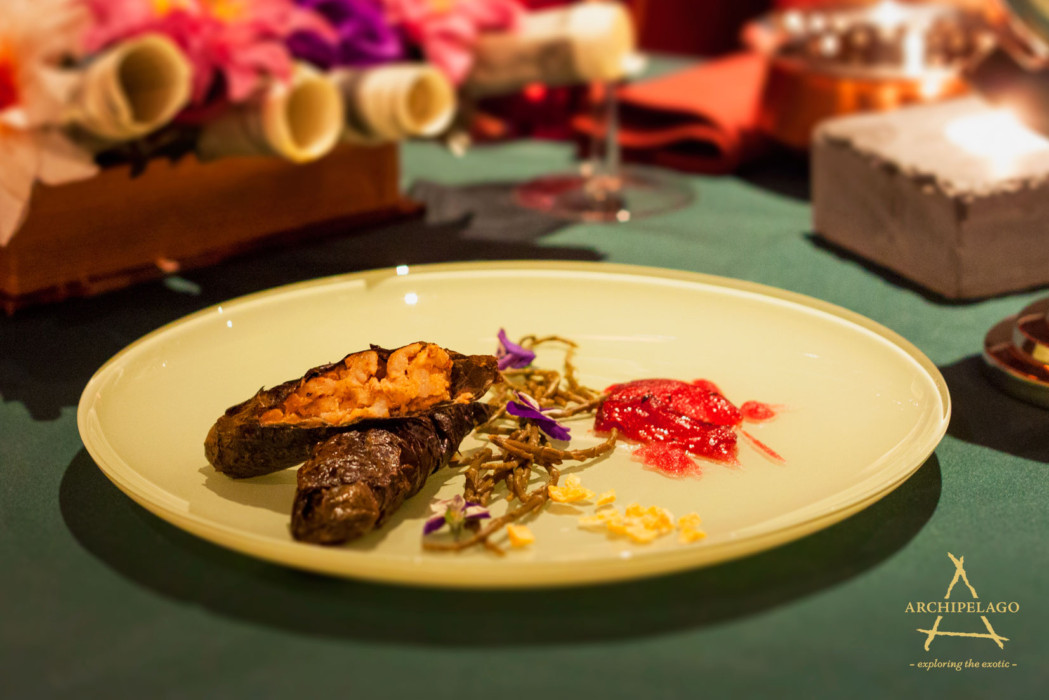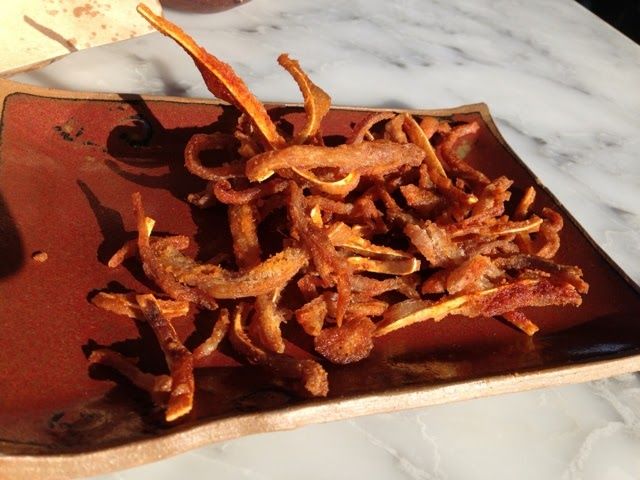 3) BBQ-Spiced Crispy Pig Ears at Duck and Waffle (£5)
A vibrant, elegant atmosphere, this restaurant is a go-to for traditional British cuisine and delivers breathtaking views of the city from 40 floors up. The menu is minimal and clean, but the eye easily catches the pig ears, served in a paper bag—not necessarily what you'd expect. What will surprise you the most though, is how delicately prepared and refined the dish is, and how soon you'll forget the words "crispy pig ears" and think instead, "heaven."
4) Goat's Cheese Eclairs at Harrod's (seasonal)
Harrod's has become a mecca for food, especially within the last few years—a place where you can find expensive specialty treats and dishes. These eclairs, which you can find in their winter savoury pastry collection every year, fit the luxe vibe of the massive store, and definitely do not disappoint. Don't get too hung up on the fact that they are eclairs—you'll be craving them again.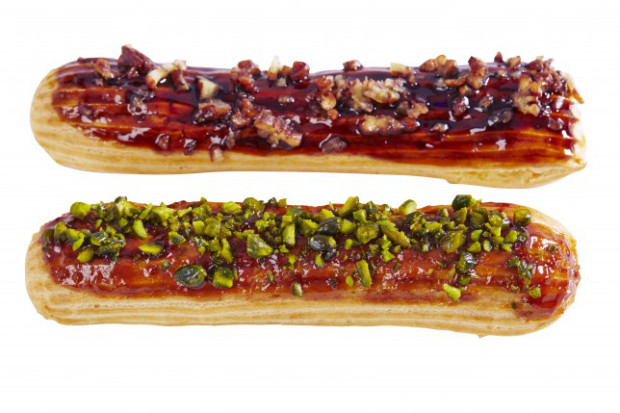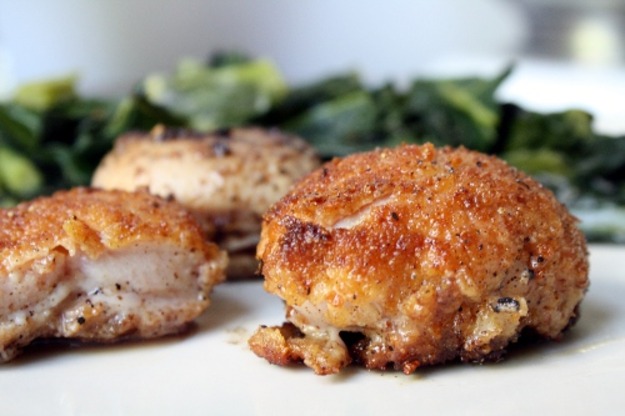 5) Lamb Testicles at Testi (£12)
Yes, you're reading this right, and no, you shouldn't be holding in your need to heave up whatever you ate last just thinking about this dish. It's time to be brave and to try this Turkish delicacy, and what better place than Testi, authentic in its moody orange walls and Mediterranean decor! The testicles are marinated and charcoal grilled and can be served with a variety of side dishes like tomato and onion salad.