Five reasons why Chapel Market is Islington's hippest hangout
Chapel Market, the lesser known of the three Islington markets. The Camden Passage's ugly step-sister, touting apples and pears and hair removal cream not Ming vases or antique candlesticks. Lacking the volume and variety of Exmouth Market's eateries, Chapel Market is not the most talked about street or market in Islington.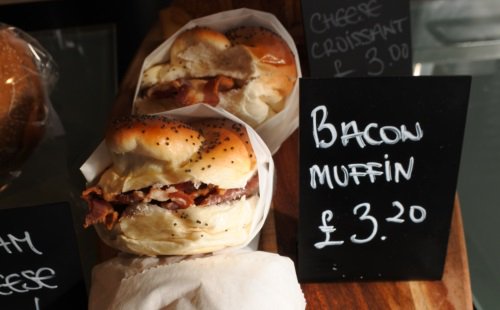 But, amongst locals and those who have always known and loved the area, Chapel Market is a North London gem with a buzz of its own. On a Thursday night, this street feels alive with people enjoying the pubs and bars. The vibe is relaxed and unpretentious, this is no Shoreditch High Street, but the people here are locals and this is the hub of their community.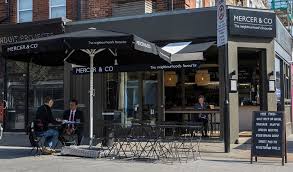 1) Mercer & Co
Inspired by Katz's Delicatessen and calling itself a bar and canteen, expect to find salt beef that is hand carved and juicy, mac n cheese with beef chilli and delicious sweet gherkins. If you like your cocktails strong, try The Liberator – whiskey, vermouth with a twist of grapefruit and don't be afraid of extortionate prices. You can eat (and drink) like a King, in Mercer & Co for less than a tenner.
2) The Alma
Across the street from Mercer & Co is The Alma, a Chapel Market institute, over a century old. Serving craft beers on tap and 'proper' Prosecco, what makes this boozer stand out from its gastro pub peers, is that it doesn't serve food. But what is rather a genius idea is buying food from the Market and eating it inside this warm, friendly and accommodating pub!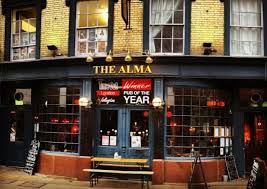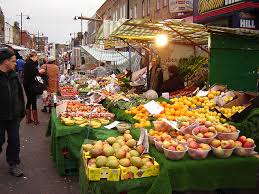 3) Sunday Farmers Market
The Islington Farmers Market has been coming to Chapel Market for 10 years. It's open every Sunday from 10am-2pm. Get your Chegworth Valley juice, your fromage, local honey and sustainable Channel fish. A lovely way to spend a Sunday morning in North London.
4) The Naked Sausage
Essentially a burger stall on the Farmers Market, the Naked Sausage sells 'Designer Burgers and Sausages'. Try the sweet chilli sausage bap with jalapeno bread or the famous New York Steak burger. Great for a hangover.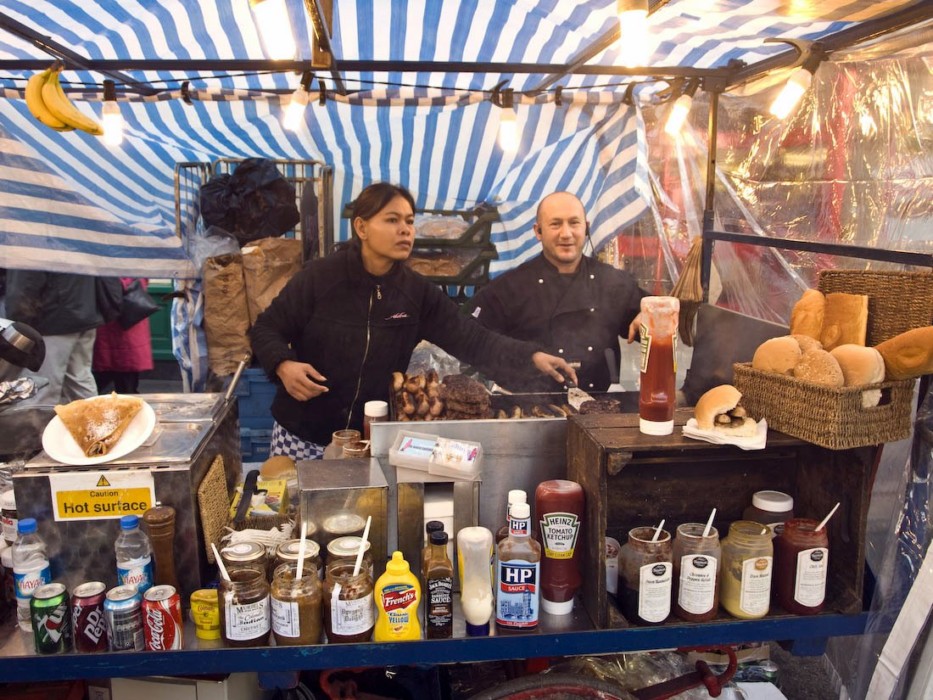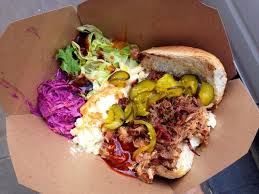 5) Smokin' Aces BBQ
Not to be confused with The Smokehouse, Smokin' Aces is Chapel Market's answer to authentic slow cooked, barbequed meat as street food. Go all out with the Lone Star Box. It comes with USDA brisket, pulled beef shin, mac n cheese, jalapeno grits, Sauerkraut slaw, avocado, lettuce and tomato. That is all.