Five reasons to visit the Duck & Waffle cocktail bar
In 2011, 110 Bishopsgate opened its doors as the Heron Tower with Japanese Brazilian fusion restaurant Sushisamba on the 38th and 39th floor. So, how to top that? By opening a British fusion restaurant on the 40th floor the year after, of course.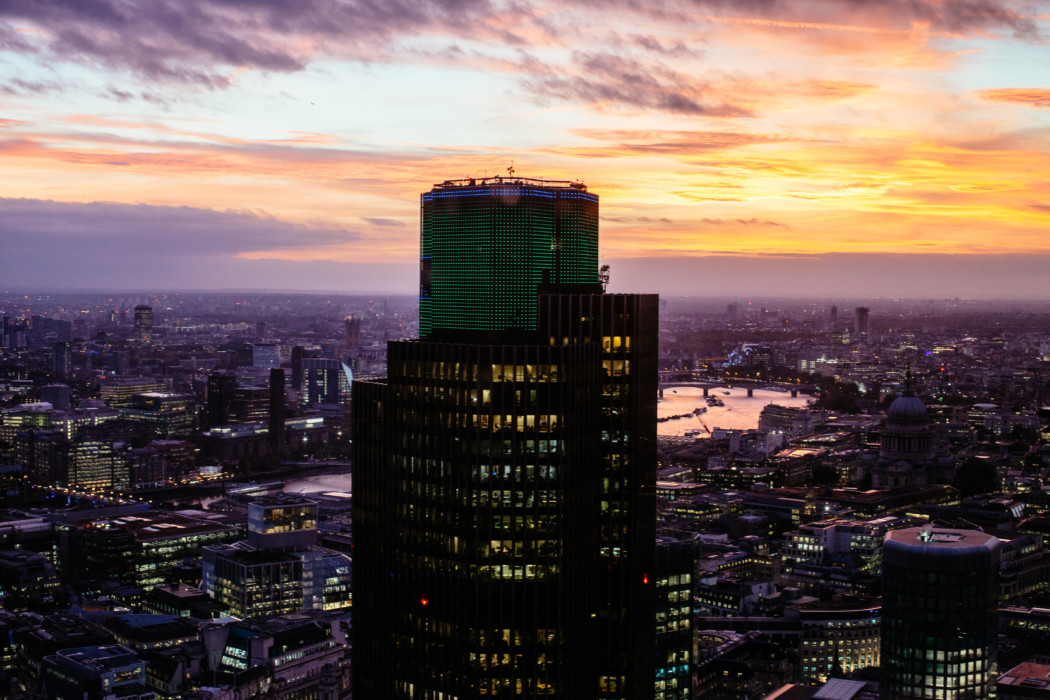 By now, most people are aware Dock & Waffle is the highest restaurant in London, but perhaps lesser known is the intimate, elegant cocktail bar one most pass through to reach it. Here are five reasons to forgo the bird and the batter in favour of this dizzyingly delightful watering hole…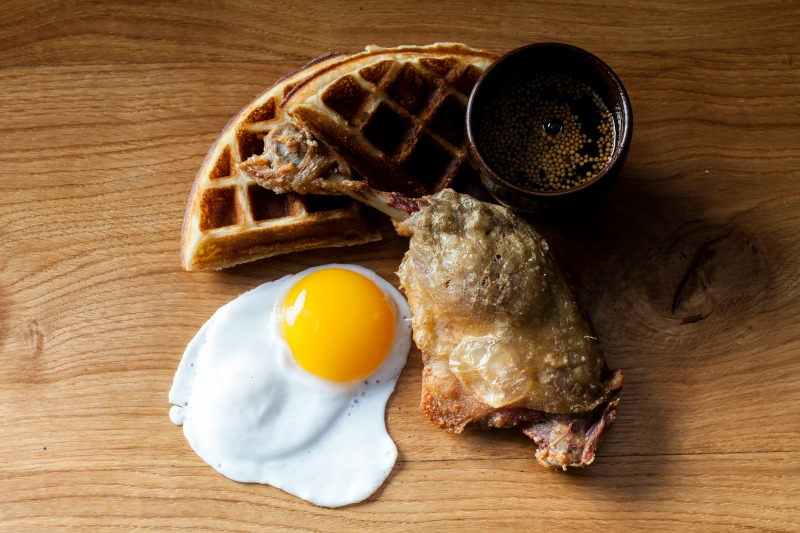 1) It's open 24 hours a day, 7 days a week
There are not many places in London that can state this claim. In fact, even the tube is closed on Christmas Day, so it comes with much admiration that Duck & Waffle keeps its doors open all hours of the day, all year round. Cheers to that!
2) The view – duh!
Getting whisked above the clouds in the floor to ceiling glass lifts really is something. Travelling at 5mph, it takes just 40 seconds to reach the summit, where you're treated to, arguably, the best view of London. And if you're visiting for cocktails, you get the benefit of the vista without breaking the bank. Win win.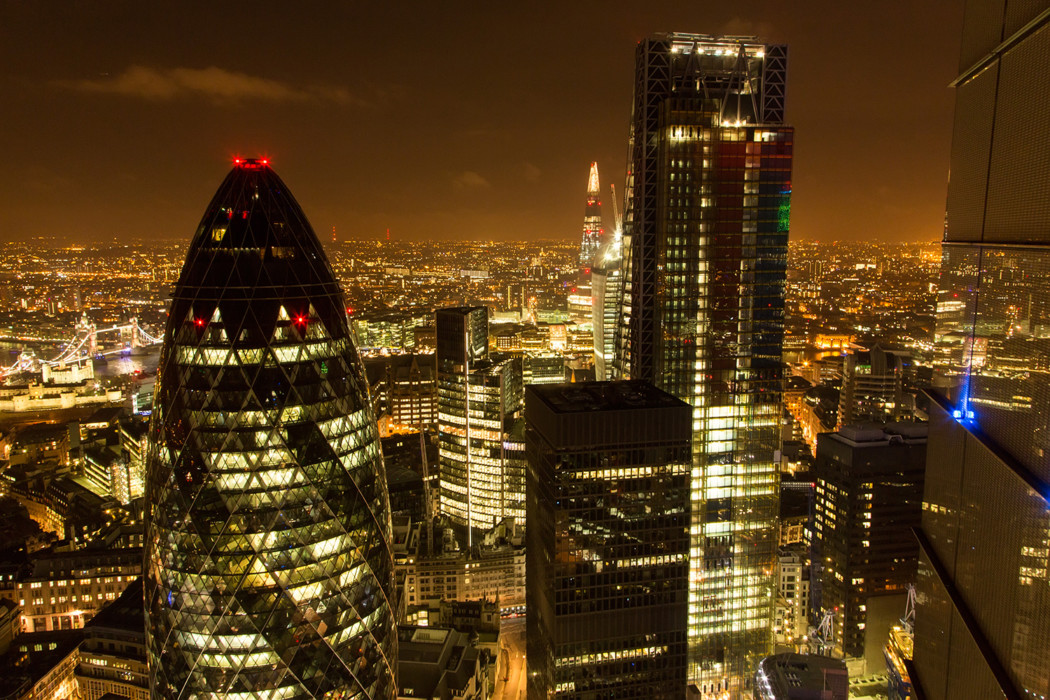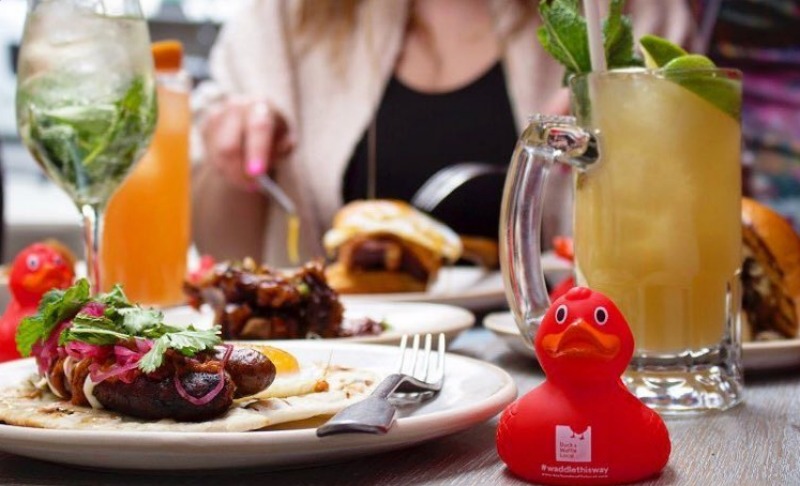 3) The expertise
The talent of the mixologists here cannot be understated. Truly perfect fusions and masterful combinations can turn even the most cynical folk into cocktail converts. Grab the most stubborn drinks purist you know and get ready to knock their socks off.
4) The glamour
The cocktail space was designed by CetraRuddy as part of an 'inside out' experience with the bar taking centre stage in the middle of the intimate 24 seat room. Dazzling jewelled drapes hang from the ceiling amongst a juxtaposition of ornate chandeliers, graffitied walls and some very modern light pieces crafted from discarded bottled and glasses. Fancy.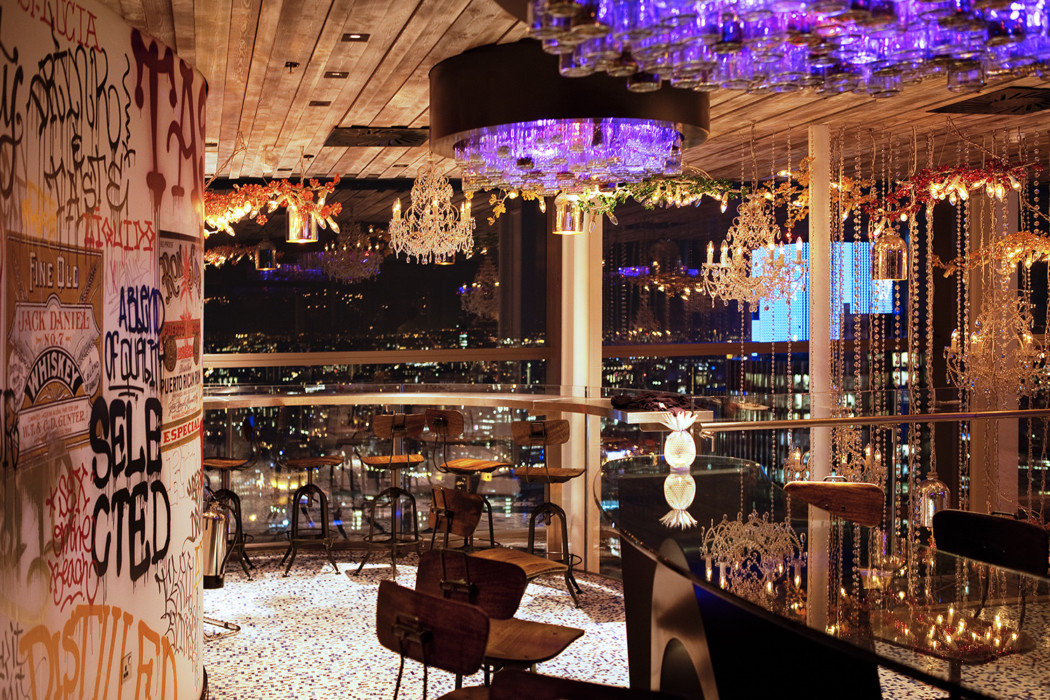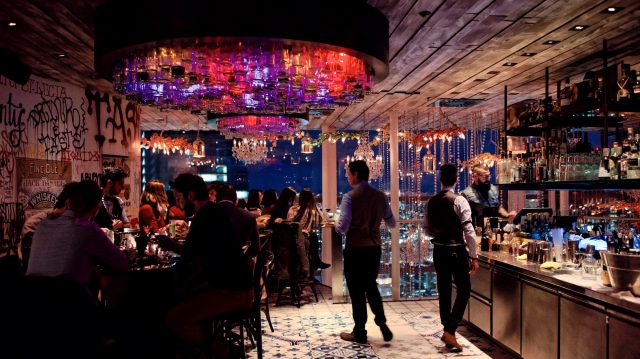 5) All-year-round cocktails
Over the Christmas period, Duck & Waffle created the #12drinksofchristmas menu of 12 festive inspired cocktails, masterminded by spirits specialist Richard Woods in partnership with William Grant & Sons and Bacardi. With the menu tucked away inside a branded Duck & Waffle Christmas cracker, pulling the cracker revealed the menu and a drink-related gift inside. Our favourite was the Winter Spiced Champagne Cocktail – smoky monkey, mince pie liqueur & champagne. But to be honest, we recommend popping in any time to try the Black Cherry Godfather or White Chocolate Milk Punch.