Five Reasons it has to be OSLO Hackney
Even though the sparkling metropolis we call London offers everything you could ever need, it usually means collecting our favourite spaces over time. Going South for an amazing pasta joint, North for a suave cocktail menu, and East for a banging night out. One size does not often fit all.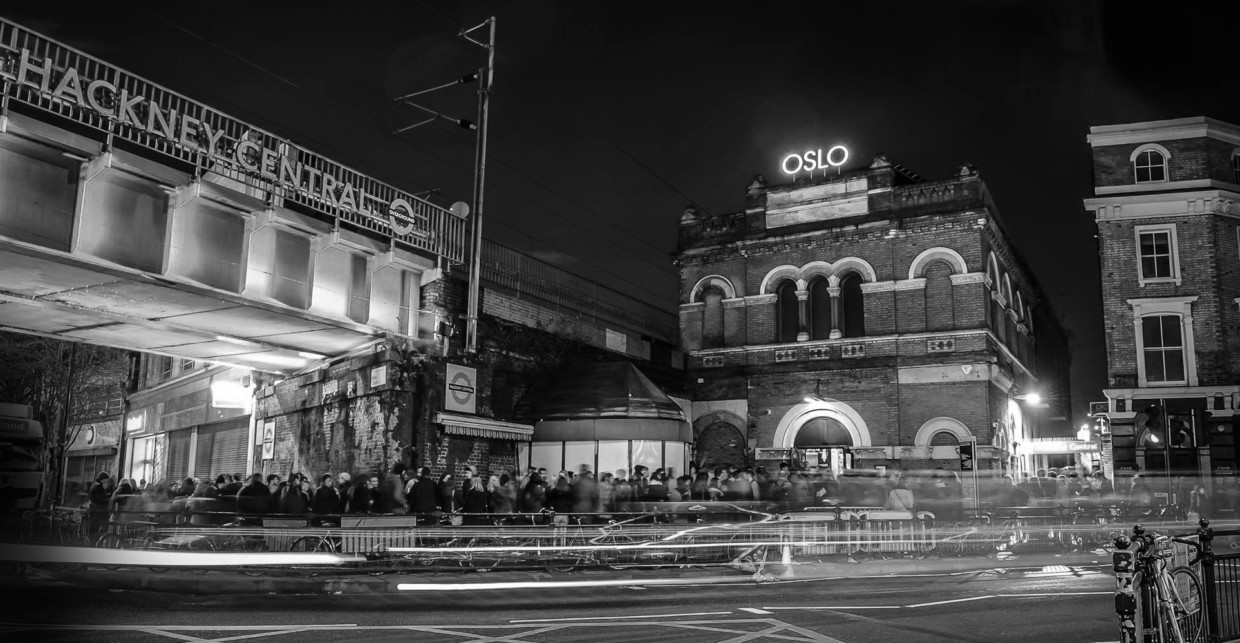 Enter OSLO Hackney, a music venue, restaurant and bar all in one. Here are five reasons to check it out…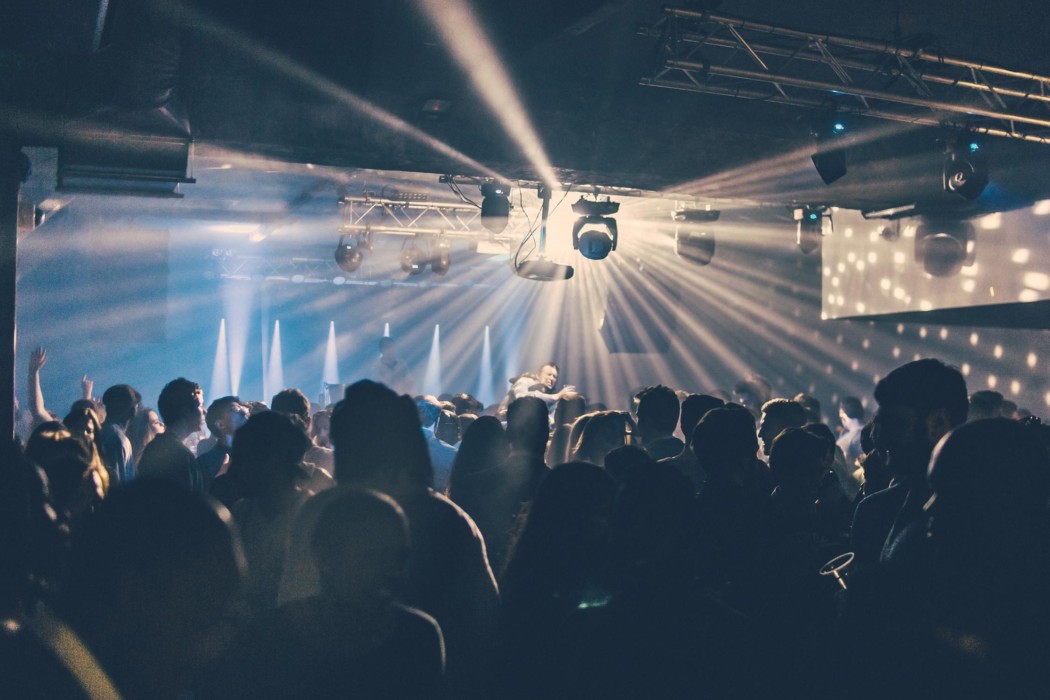 1) Live music venue
In an era in which we're rapidly losing music venues, OSLO was somewhat of a miracle when it first opened back in 2014 with its 375 capacity live-music room, and they've become known for putting on the most hip and up-and-coming acts, too. Bag tickets and you could be in with a chance of saying: "oh, you mean [insert name here]? Yeah I saw him/her/them like a year ago before they were mainstream in this intimate venue when they were still pretty unknown."  Not only that, it also has a 250 capacity club downstairs. OSLO, you are a gift.
2) The cocktail list is inventive, and winter-themed
To combat the cold, OSLO has a new cocktail menu brimming with seasonal spices and fruity twists. Blustery evenings are banished with a Winter Spritz, combining the comforts of gingerbread syrup with the fresh zing of grapefruit. Then there's the indulgent Alejandro, with subtle aromas of nutmeg a top creamy cacao concoction. The new menu also features bar classics such as the Whiskey Sour and a floral Daiquiri where attention to fundamental components is cardinal for making a top tipple. More unusual elements such as tai plum sake and lingonberry powder add a touch of flare to these winter warmers.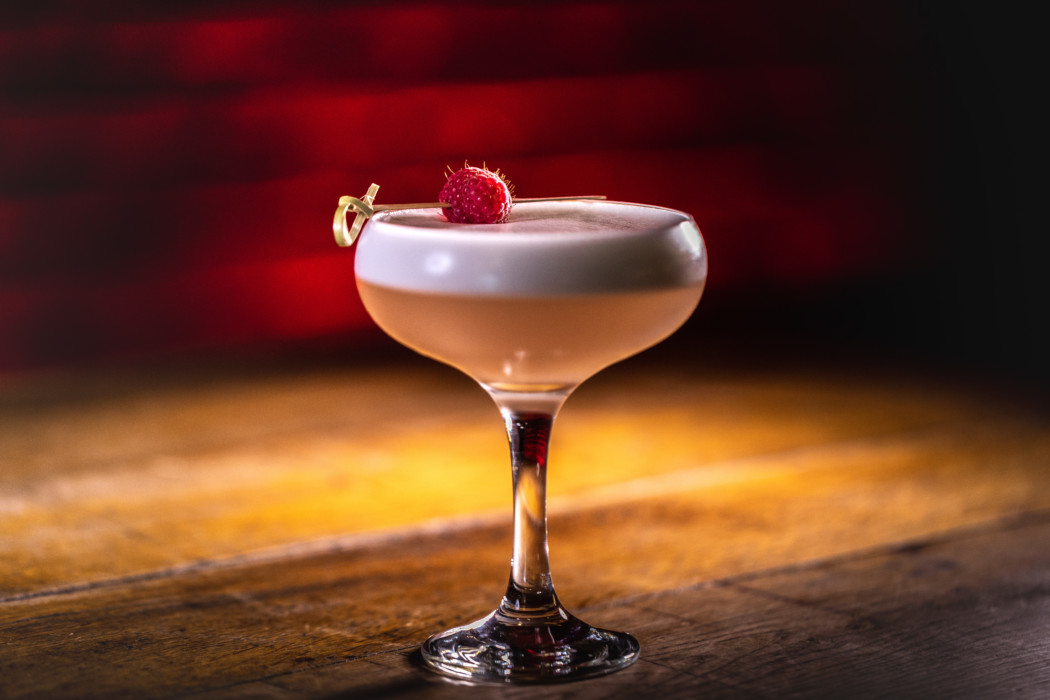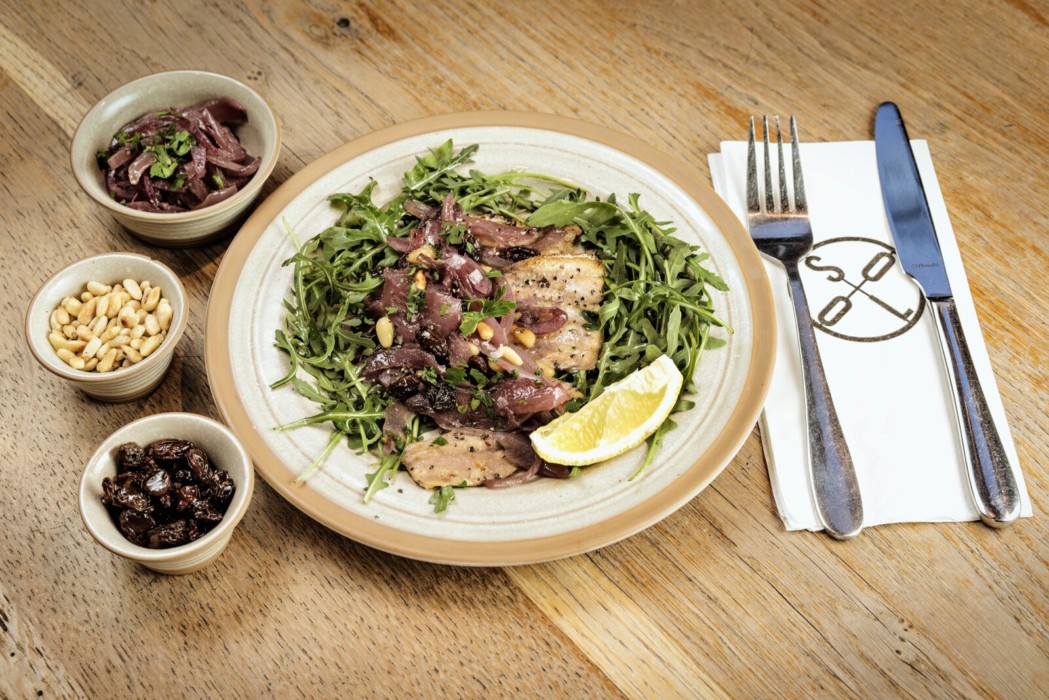 3) The portions are HUGE
Scandinavian enthusiasts eat your heart out; there are some nicely Norwegian inspired cues throughout the menu, should you wish to pretend you aren't in East London. There are also some delicious standard items, like burgers and subs. Oh and one other thing – the portion sizes are more than ample. Go hungry, leave totally satisfied.
4) The pub bit really is lovely – and spacious
How hard is it to find a space for mates in groups upwards of six? Nigh on impossible without a three month waitlist and a deposit that rivals a mortgage re-payment. OSLO saves the day once more with its vast, open and airy space, which still lends itself to a cosiness thanks to great lighting and a Nordic aesthetic.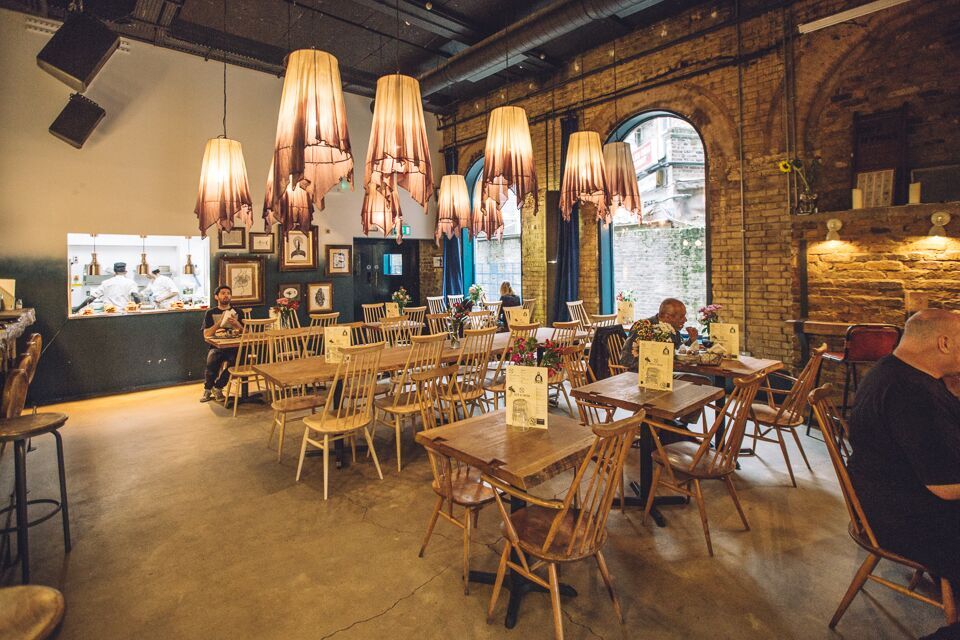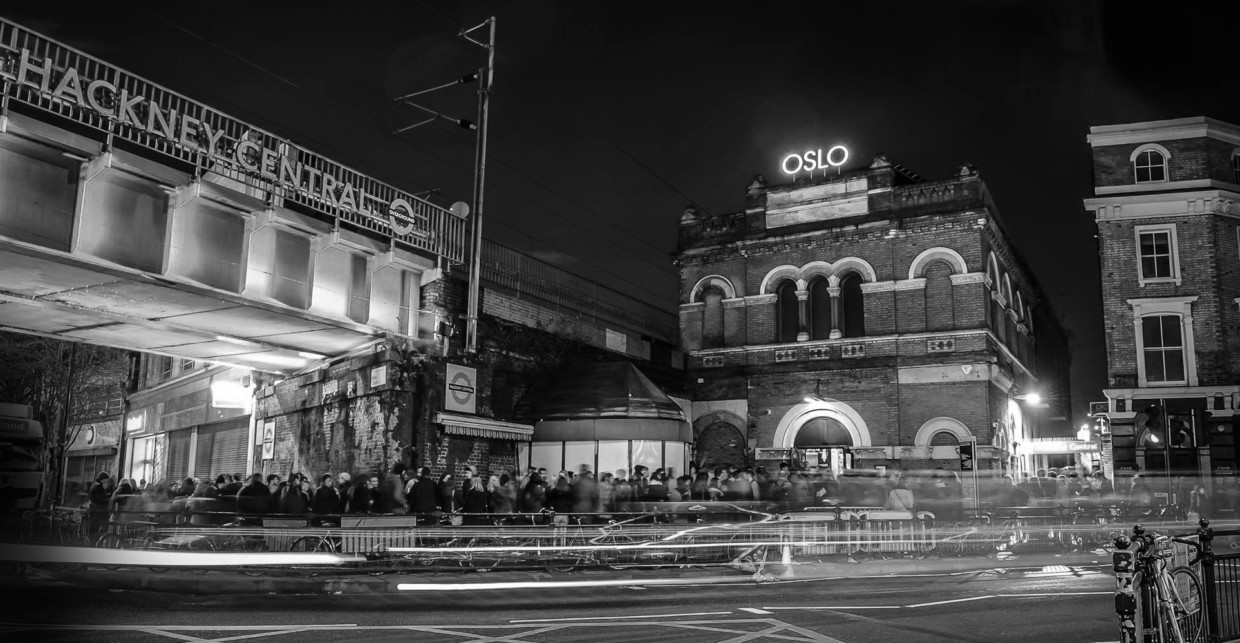 5) It's right by the station
When we say right by the station, we mean it basically is the station – it's underneath it in part of an old development. All you have to do is put one foot in front of the other for about ten paces, and you'll go from Hackney Central Station to Amhurst Road in under 30 seconds. No more excuses for staying in this winter…