Five Reasons You Should Head to Hencote
If you're looking for an English vineyard with a difference, stop searching now. Trust us, you've found it. Overlooking Shrewsbury, the county town of Shropshire, Hencote is an English wine estate on the banks of the Severn that serves up incredible local and national produce alongside some of the UK's finest award-winning wines.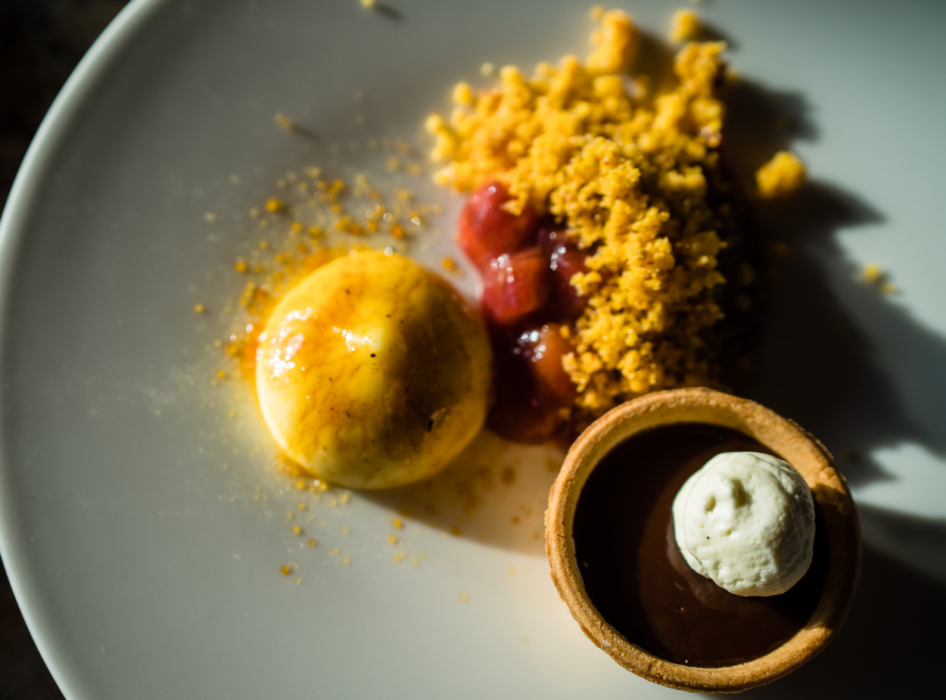 And here are five reasons why you need to be heading to Hencote this year…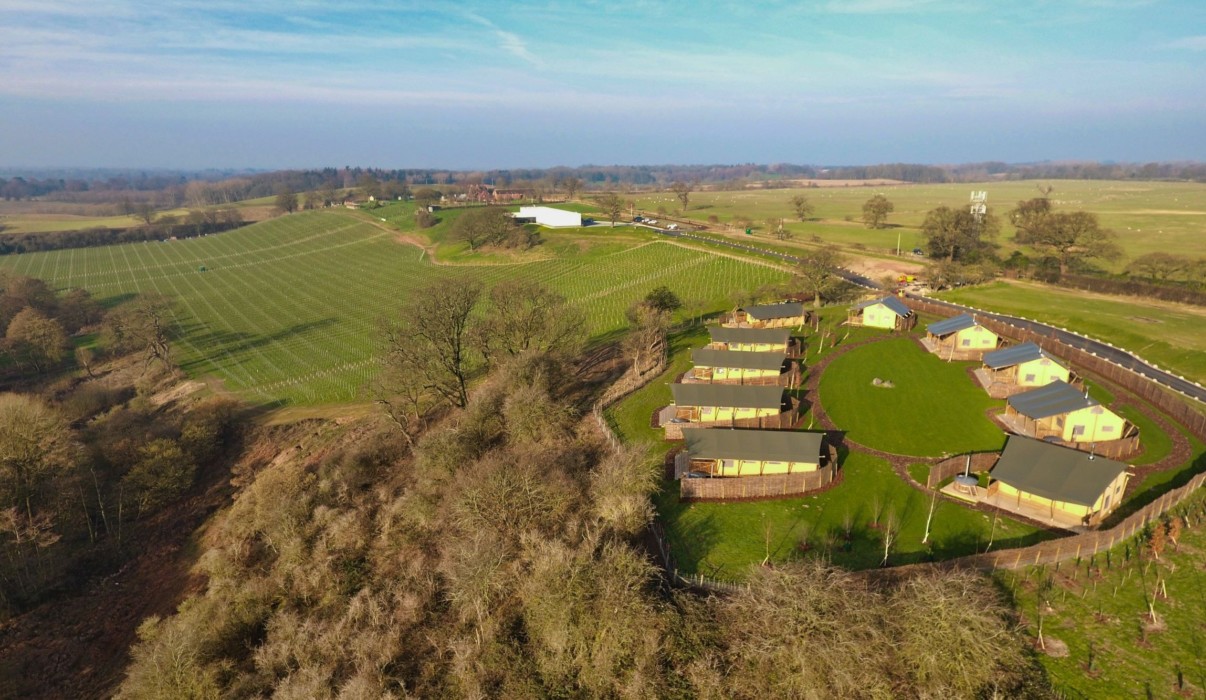 The Background
It was the Triassic Age glaciers we have to thank for getting the ball rolling, and then Andy and Dora Stevens for finishing it off. For it was the Stevens that planted a hobby vineyard comprising of 160 vines back in 2009. In 2016, close to 18,000 vines were planted and this has grown to 23,000 at the last count. The glacial till that constitutes the soil of the Hencote vineyard is rich in nutrients and is now responsible for exceptionally buoyant harvests of top-notch grapes. Andy and Dora were convinced the estate would be able to support a high level of oeno-tourism. And boy were they right. Oh and on top of everything else Hencote has to offer, Dora has a delightful fruit and vegetable garden too.
The Food
With a very intriguing locally-sourced menu crafted with a combination of international and authentic dishes to complement their equally awesome homegrown wines, The View Restaurant, Bar & Balcony is nothing short of spectacular. With an ever-changing seasonal menu, the vibe of the restaurant does a great job of capturing the true essence of the Shropshire countryside. Past menu dishes include The Hencote Waldorf featuring Shropshire Blue Cheese, a Wild Mushroom and Chestnut Risotto and then take your pick from the excellent Charcoa Grill. Taking into account the name of the venue, it would be remiss of us to not mention the view itself. A 180-degree panorama from the Welsh hills in the west to the Wrekin in the east. Not to mention over the vineyard itself.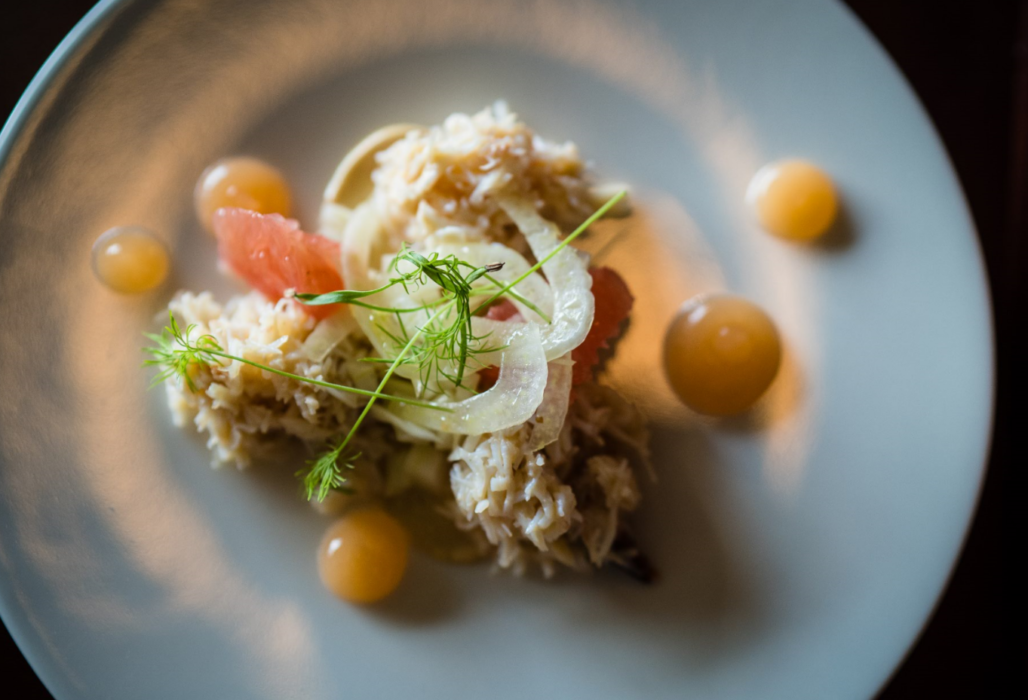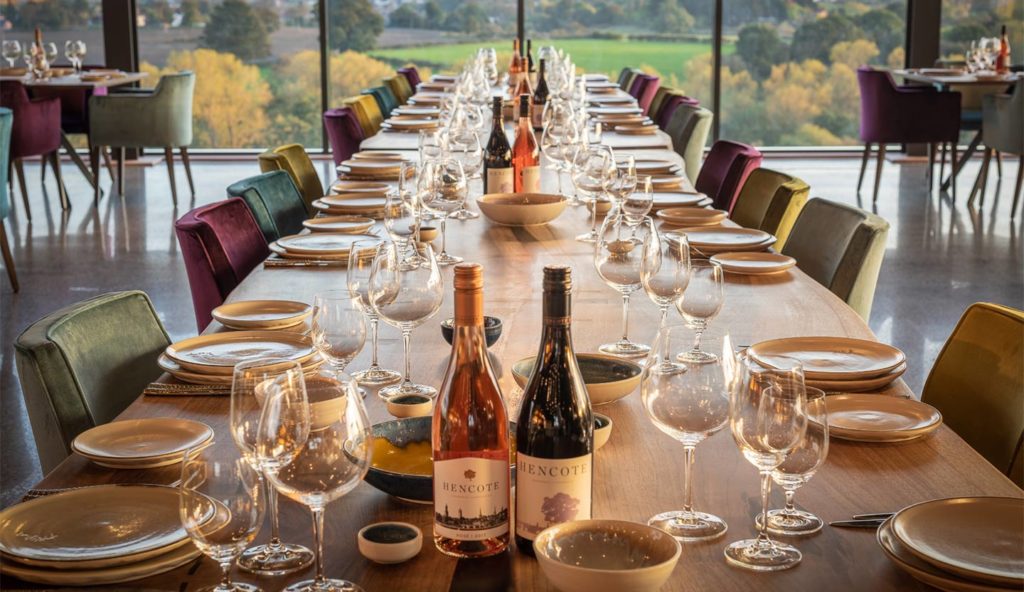 The Events
Whatever time of year, the Hencote Estate specialises in putting on a great shindig. Already in 2020, they put on a fantastic Antipodean wine experience for wine club members and this year will also see them celebrating poet Robert Burns via a Scottish inspired six-course menu including Cullen Skink and Haggis Wellington. And when better to spend some time with a loved one at Hencote than on 14th February. This Valentine's Day, the Hencote chefs have created a fabulous sharing (of course) menu including several dishes such as Grilled Garlic Chilli & Coriander King Prawns, Heritage Tomato Pressing with Basil Oil and Chateaubriand for two. Keep a look out on their events page to ensure you don't miss out.
The Accommodation
If one day just isn't enough (and trust us when you get there, it won't be), then why not treat yourself and your significant others and book into one of two luxury accommodation choices that sit on the private Hencote estate? If you fancy a bit of pampering, The Grange is a fabulous Georgian farmhouse on the banks of the River Severn that has been beautifully restored and sleeps twelve. Or get-down-and-not-so-dirty at the glamping village that is made up of a number of luxurious lodges. Each of which offers a woodburner, underfloor bathroom heating and even a veranda with a hot tub. Boasting amazing views of the vineyard and nearby Shrewsbury skyline, both choices are ideal for a romantic getaway, family vacation or party with friends.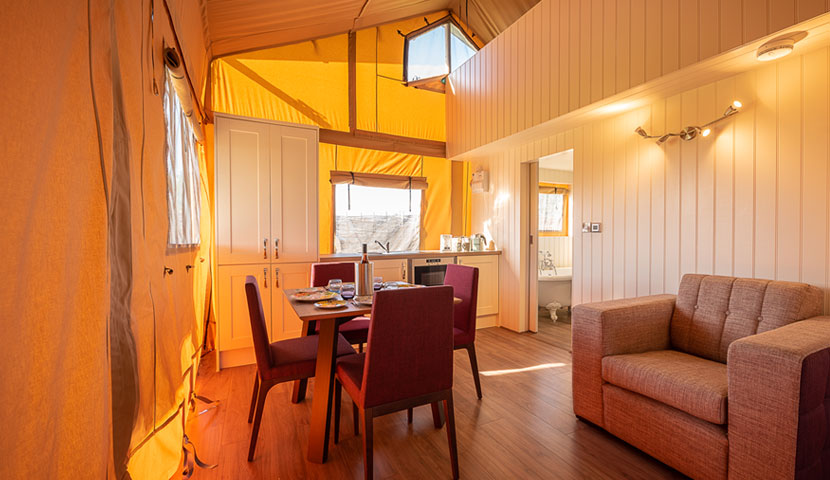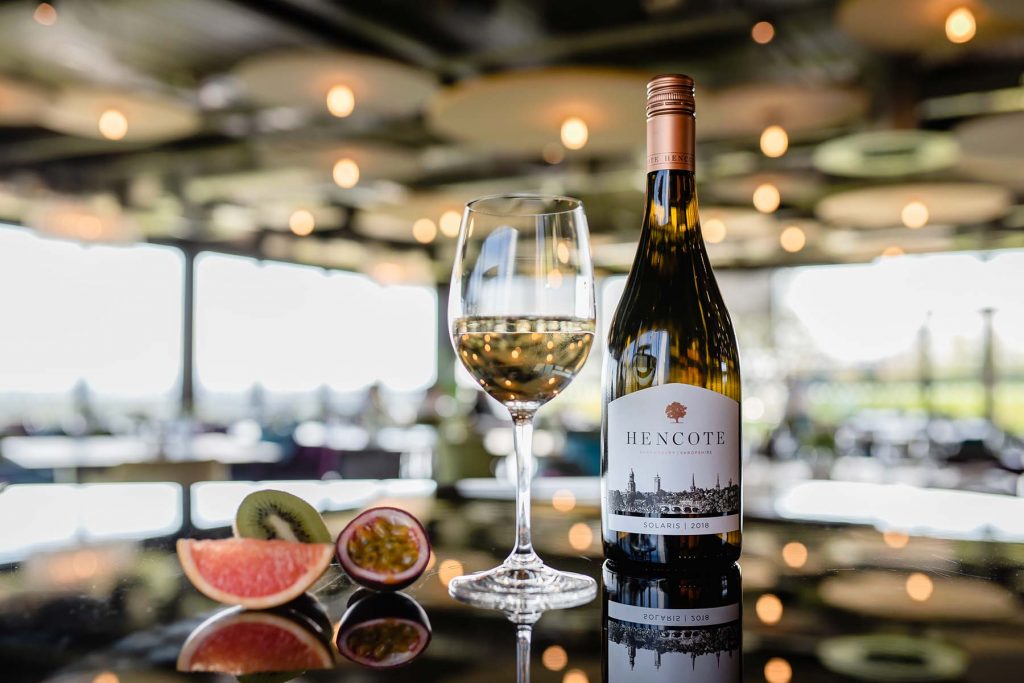 And of course…the Wine
In their own words, Hencote's philosophy begins right there in the vineyard. And by working each and every vine by hand, combined with a minimal pesticide/no herbicide programme, it's easy to understand why the Shropshire terroir that Hencote stands on produces some of England's finest wine. There are a number of ways to enjoy a glass or two rather than just in the restaurant. If you find yourself in the Shropshire region, why not soak up their passion for the good stuff by taking a tour? Or if you want to actually participate in the harvest of a vine you can call your own, then you can even adopt a vine. Failing that, you might want to shop a range of Hencote wines right here to see what all the fuss is about.
'The View Restaurant' is currently open from Wednesday to Saturday from 11am to midnight and Sundays from 11am to 4pm.