Five London Spots to get that Personal MOT Done
Like a musical mashup of Stevie Wonder and Justin Timberlake, business collaborations are music to our FoodNoise ears. Killing two birds with one stone is perfect for a busy London lifestyle and cutting down any time tube travelling is again, what we're all about.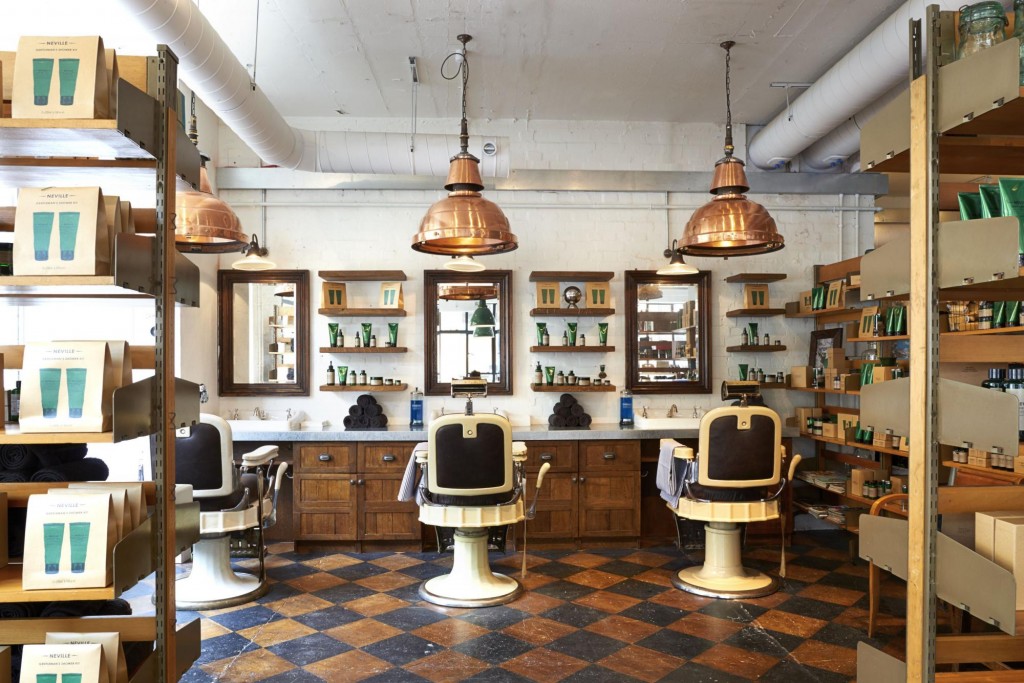 There are many hidden gems out there to get pampered, watered, even pick up a few groceries if needs be all under one roof.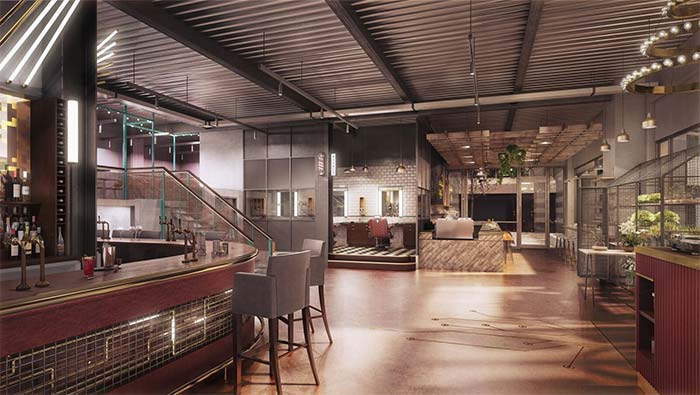 1) Trade Union, Wapping
Trade Union is one of the freshest additions to Wapping; this Grand Union offspring creates a comfortable neighbourhood vibe for adults (WITH A SLIDE) in an industrial setting. It's bloody huge; over 600 square feet giving them space to house Drakes of London barbershop, Vagabond coffee and an open pizza kitchen. It's not uncommon to see a pizza oven or six out and about anymore, but it's still standing our culinary senses to attention. Pizzas exceed any superlatives we can think of and guzzling beer while getting a short back and sides is a good way to do your 'homework' or hold a 'meeting'. Also available are the Maua London flowers, pick them up for the ones at home – then you'll really be in the good books.
2) Sharps, Fitzrovia
Looking good and feeling good is the best way to lift up anyone's day, so this combination of cuts and coffee at Sharps has got it nailed in its effortlessly stylish flagship that's leading the way in new school barbering. It skips over any central London snobbery with an open arms attitude colouring everything they do. Even if you aren't into having your locks chopped, taking a window seat and watching the celebrities pass by heading to Charlotte Street Hotel is a great way to spend an hour or two.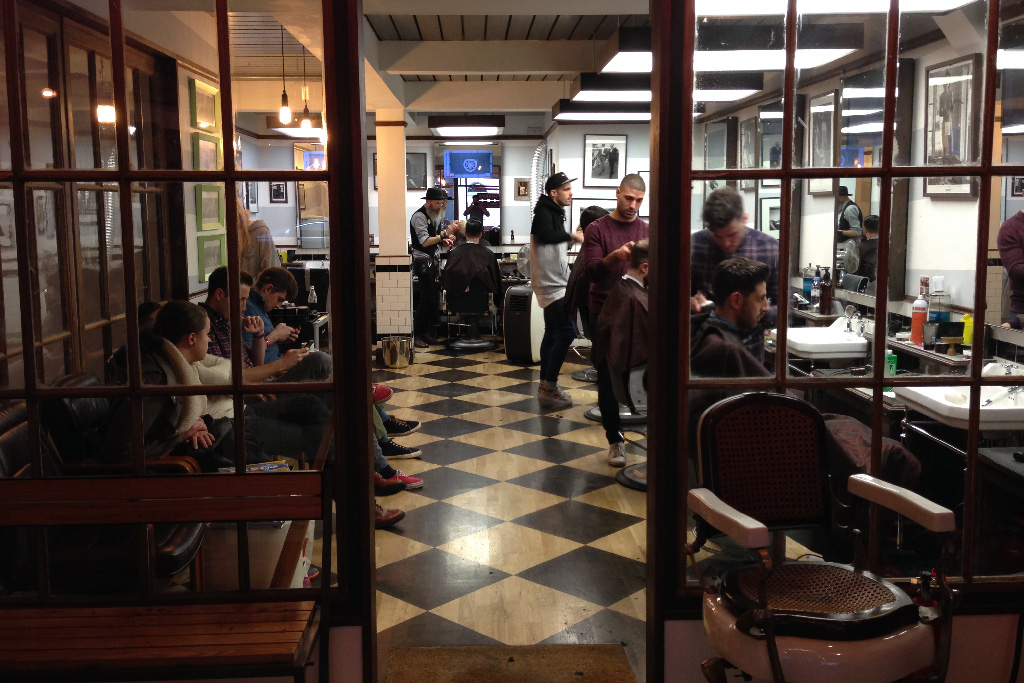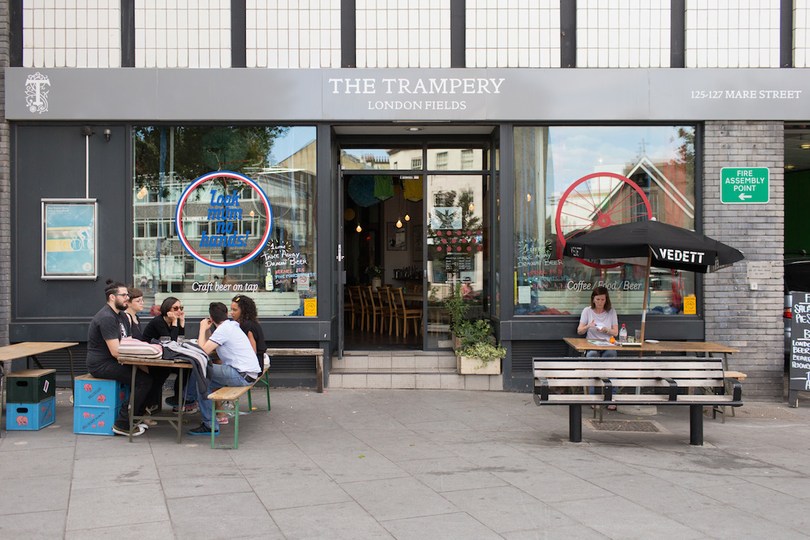 3) Look Mum, No Hands, Various Locations
With a number of spots across London, this bike workshop, coffee house and bar has way more to offer than any Halfords on an out of town retail park sat next to Toys R' Us. In the hands of this hangout, you and your bike will be well looked after, building you both back up to good working health. The coffee is marvellous and the merchandise is pretty nifty too. Although from a painful personal experience, no hands – it's not big and it's not clever.
4) The Artworks, Elephant and Castle
This shipping container graveyard is one of the latest creative hubs for South London. The primary coloured pop-ups add a huge splash of vibrant colour to the area and a refreshing sight for sore eyes. There is a string of exciting events on the Artworks calendar, a yoga hub, library and a soon-to-launch local radio station. Amidst the vast array of cafe's, bars and restaurants, Cristian's Barbers: Unit 32 is a hit among the men and the ladies with male and female cutting service and expertise.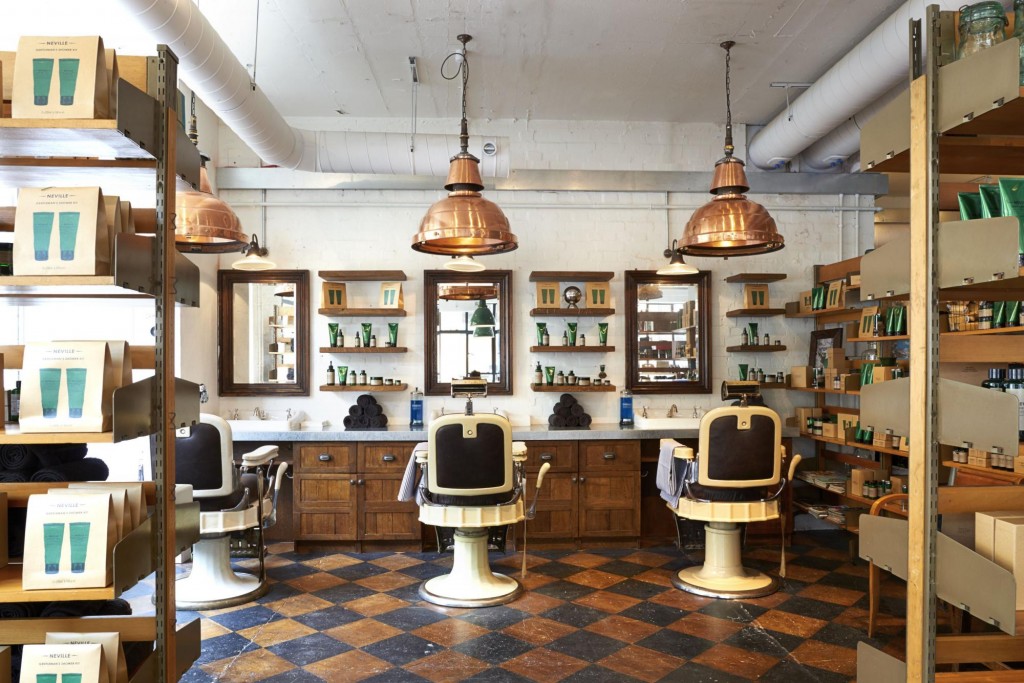 5) Barber and Parlour, Shoreditch
This could possibly be London's coolest combination with a fully loaded sandwich of barbers, beauty parlour, kitchen, hairdressers and the most intimate and comfortable 45 seat cinema around. This easy to digest East London collaboration is where you and your partner/friend/companion could spend the day grooming, watching and eating. Although, you could swerve the lot of them and have a cheeky afternoon to yourself, we won't tell anyone!