Five Foodie Hotspots in Osaka, Japan
Traditionally a merchant city, Osaka became known as 'the Nation's Kitchen' during the Edo period (1603-1867) and it's still known for its diverse and delicious food offerings.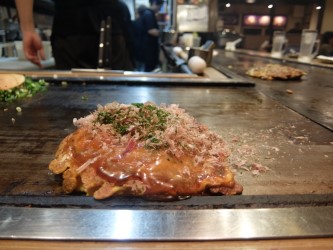 From street food to munch on the go, to restaurants with queues out the door (don't worry, they move pretty quickly), here are Melissa Hobson's five favourite foodie hotspots in this food-lover's paradise: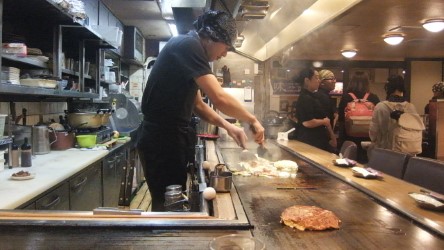 1) Hot plate heaven – Ajinoya Okonomiyaki
If you see a queue outside a restaurant in Japan, you can be sure of a great meal. Arrive at Ajinoya Okonomiyaki bang on opening time (11.30am) and the queue will already be snaking downstairs and along the street. A good sign. Okonomiyaki is a Japanese savoury pancake made from fried batter, shredded cabbage and whatever fillings you like. While we haven't tried all the okonomiyaki restaurants in the city, we're ready to believe rumours that this is the best. Get a seat at the counter to watch the chef prepare your meal, then eat it directly from the hotplate.
2) Sensational street food – Kuromon Ichiba Market
Street food lovers will be in heaven at the Kuromon Ichiba market. Popular with both locals and tourists, it boasts some of the freshest food in the city, including Osakan delicacies okonomiyaki (see above), takoyaki (octopus balls) and kushikatsu (deep fried skewers) plus incredible tuna sashimi and delicious grilled scallops. If you're feeling more adventurous, try the 'uni' (raw sea urchin) or 'fugu' (poisonous pufferfish sashimi).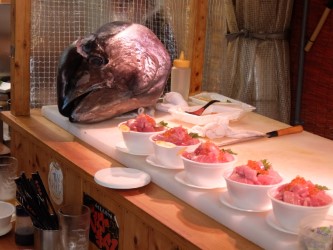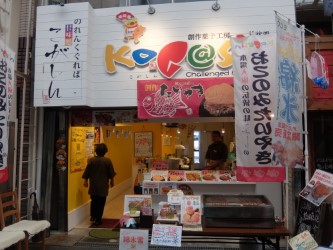 3) Bacon and Eggs – Kogashin
Annoyed Osaka's popular okonomiyaki couldn't be eaten on the go, Kogashin's owner filled taikyaki (a fish-shaped cake usually filled with red bean paste) with bacon and egg, creating the 'okonomitaiyaki.' Eat on the go (that's why they were invented, after all) or sit in the sunshine yellow back room while you enjoying this one-of-a-kind snack.
1 Chome-18-13 Tenjinbashi, Kita Ward, Osaka City
Cats and coffee – Niko no Jikan
We're slightly cheating by including Japan's oldest cat cafe (apparently) in our roundup because it's more 'cat' than 'cafe'. While it doesn't serve food, you can still order drinks (as long as you stay seated while drinking so the cats can't steal your matcha!) and it's the best place in the city for a cuddle with some fluffy felines.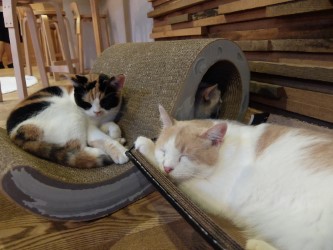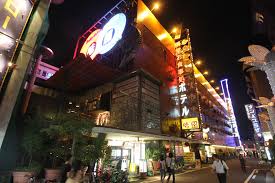 5) Secret Bars – The Misono Building
If you're looking for a great place to drink into the night, this one's for you. On the first floor of the Misono Building, you'll find a corridor filled with various different underground pop-up bars. Peer into the doorway of each bar as you wander through to see what strikes your fancy: whether it's cosplay, goth or live music. The bars are open late but it's still very safe to visit.
2 542 0074, 2 Chome-3-9 Sennichimae, Chuo Ward, Osaka, Osaka Prefecture 542-0074, Japan 
Finnair fly daily to Osaka via their award-winning hub in Helsinki with economy fares starting from £695 return.
finnair.com