Cut! And that's a wrap at GŌNG
We're on top of the world! By 'world' we actually mean London, and by 'on top' we mean GŌNG, the highest hotel bar in Western Europe that purveys this glorious city. If the excitement of your ears popping in the elevator isn't enough – the bar sits at level 52 – then the mesmerising views and accompanying cocktails may as well just be the icing on the shard-like cake.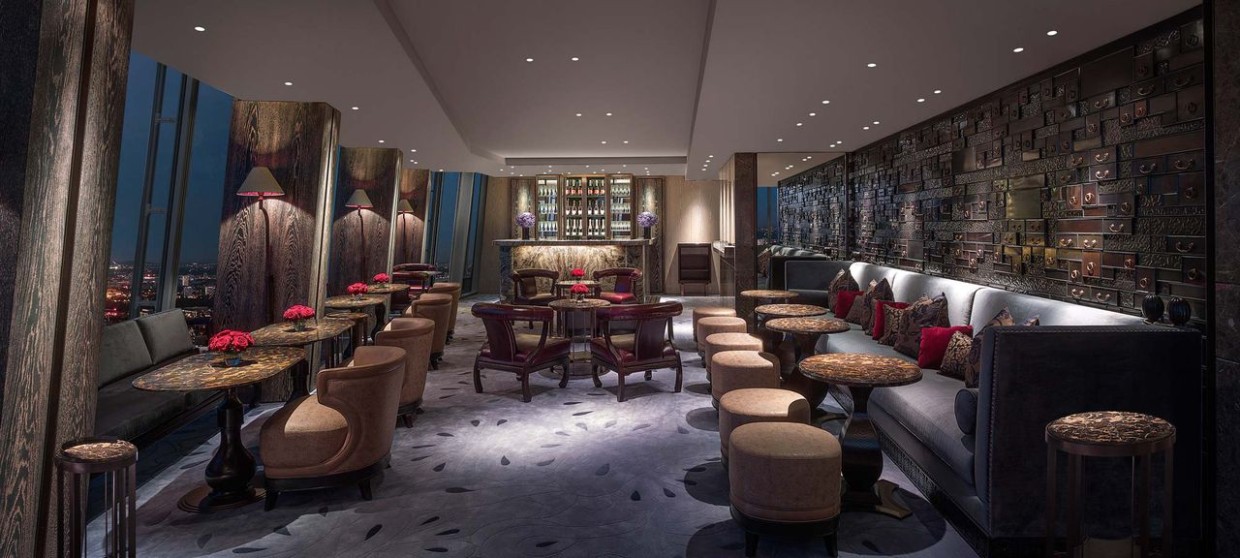 Inspired by some of the greatest film directors known to mankind, the new cocktail menu at GŌNG, 'Director's Cut', aims to tell stories and invite curiosity, with the intention of luring visitors into an intrepid, sensory adventure, of which the outcome is unknown. Spanning five themed categories, here's our guide to this intricate new menu…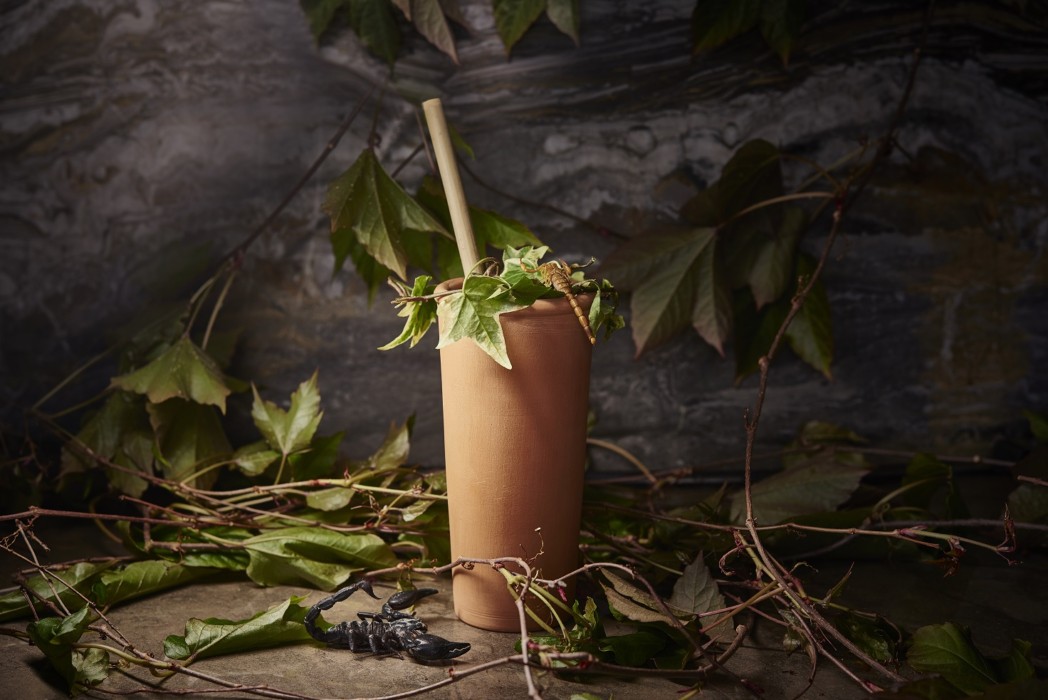 1) Fear The Jungle (Adventure & Fantasy)
Who needs Universal Studios when you can teleport direct to the Isla Nublar with the help of a sip through a bamboo straw?! As your eyes gaze down at the pickled scorpion and tangled vine leaves that so masterfully obstruct your view into the dark abyss, what enters your mouth is a sweet and sour, fruity liquor. Comprised of Barsol Quebranta Pisco, pineapple skin sherbert, lime xocolatl mole, banana and tropical juice, you quickly forget about the T-Rex looming overhead, dribbling at the thought of biting your head off.
2) A Cat With No Name (Romantic & Sci-Fi)
Poor slob the cat may not have had a name in Blake Edwards' classic, Breakfast at Tiffany's, but this drink certainly does: bloody delicious. The drink is mixed with Beefeater 24 gin – in which tea and various botanicals are famously steeped for a full 24 hours – yuzu & umeshu cordial, lavender and china lung tea, which leaves your palate feeling floral, fruity and with a satisfyingly dry mouth-feel.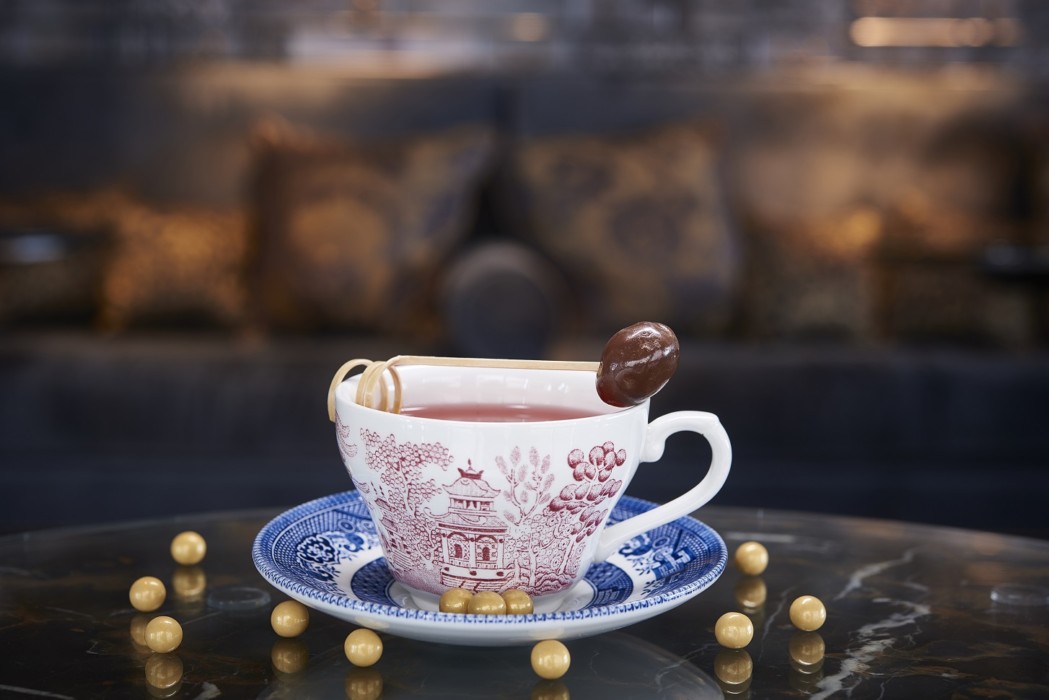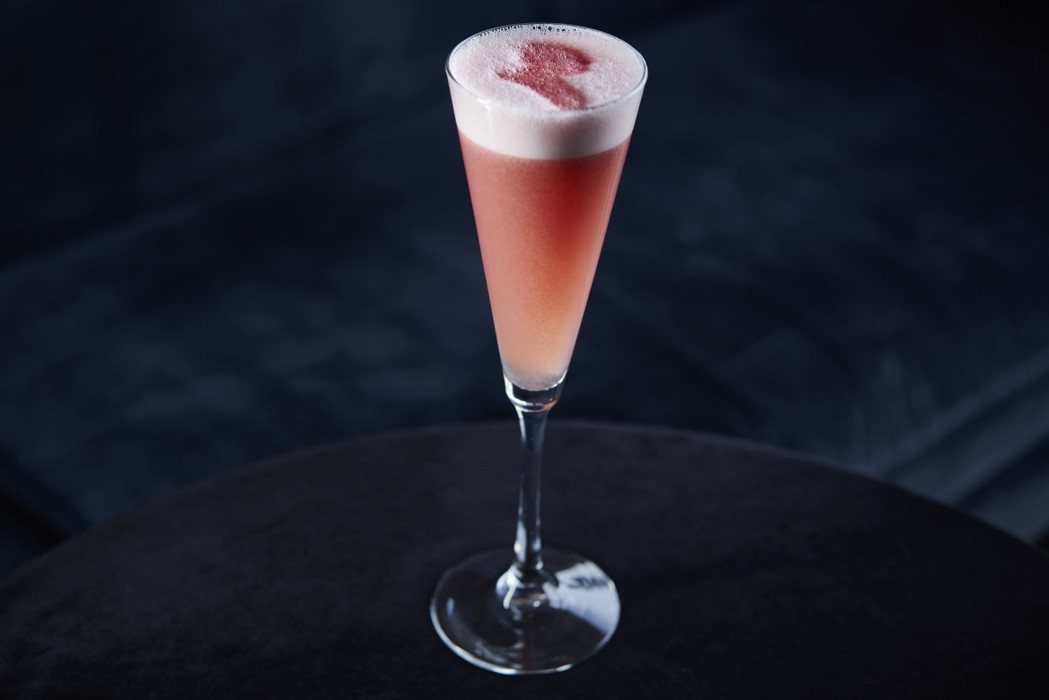 3) Frhed H.C. Cocktail (Thriller & Drama)
We can't quite get over how good and venomously sinister this cocktail is. The silhouette of the proclaimed 'Master of Suspense', Sir Alfred Hitchcock, lays ominously sprinkled on top of a murky, blood-like liquid, which is a combination of Sipsmith gin, barley malt, lemon, cardamom bitters, egg white and finally, the dagger in the shower scene, a spot of absinthe. But unlike Marion Crane, you'll live to tell the tale…
4) Dirty Business (Crime & Action) – Martin Scorsese
Goodfellas proves a point that the mob ethic of ratting out your friends is nonsense; everyone would rightfully stab their friend in the back to save their own bacon. The same applies for this drink. We at FoodNoise would happily, no, gleefully, grass on anyone to get our hands on this mischievous, dark beverage again: a culmination of Woodfood reserve, Mr. Black Coffee, fernet and an intense stout reduction. Bitter coffee dances with liquorice.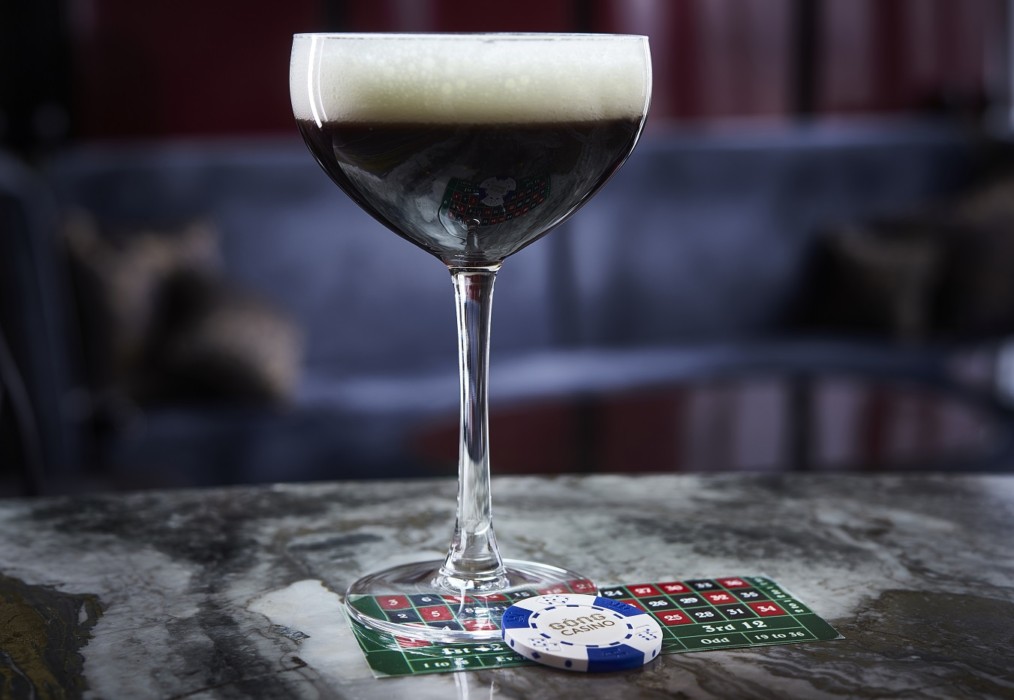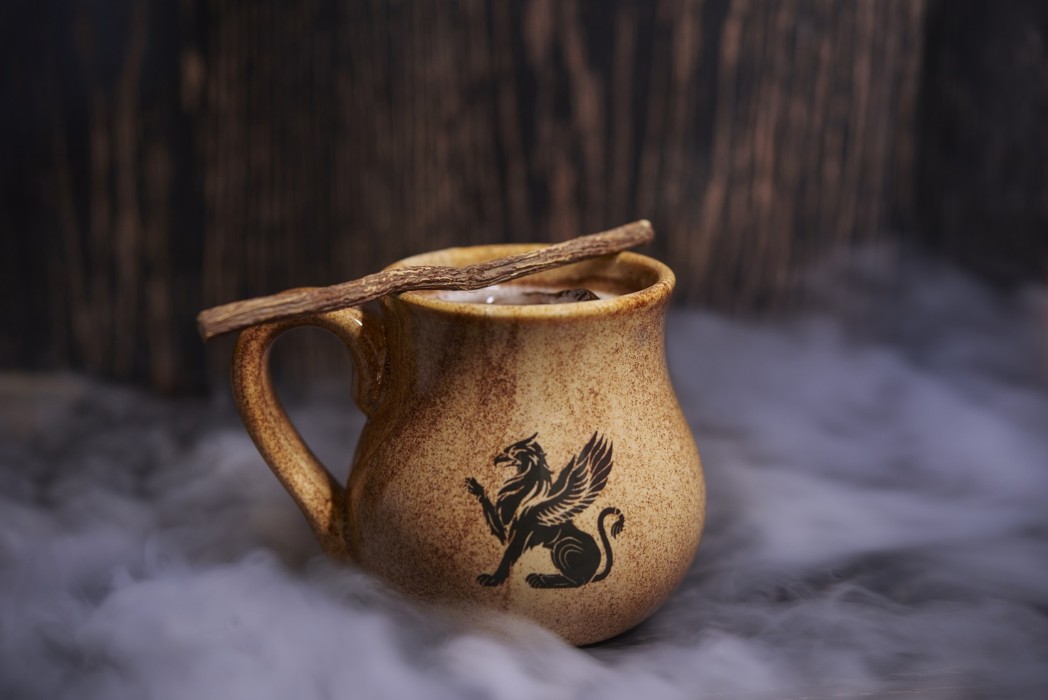 5) Wingardium Leviosa (Adventure & Fantasy)
You're sitting alone in your local boozer, the Three Broomsticks; you're frantic and nervous because your name has mysteriously been entered into the Tri-Wizard cup and you just don't know why?! The thought of Cedric Diggory alone makes your knees wobble, let alone navigating a maze full of obstacles, riddles and monsters. But it's not a pint of Butterbeer you have clenched in your sweaty hand but instead a 'Wingardium Leviosa': a potent tonic of Plymouth Navy Strength Gin, butter pale ale and tamarind tea. This David Yates inspired cocktail will leave you feeling 'mischief managed' in no time.
It's not every day that you come across a cocktail menu so intricately considered. Fabio Dal Bosco and his team, we think, have devised a masterpiece, well and truly worthy of an Oscar, that pairs too well, like Ben and Jerry or Morecambe and Wise, with the gob-smackingly gorgeous views over our city. And there it is, readers – that's a wrap.