Celebrate Wine 'O' Clock At 5 of the best in NYC
If you're in New York and dying for a glass, you're in no better place—restaurateurs, importers and sommeliers from all over the world flock to the Big Apple to make their mark, and so they have.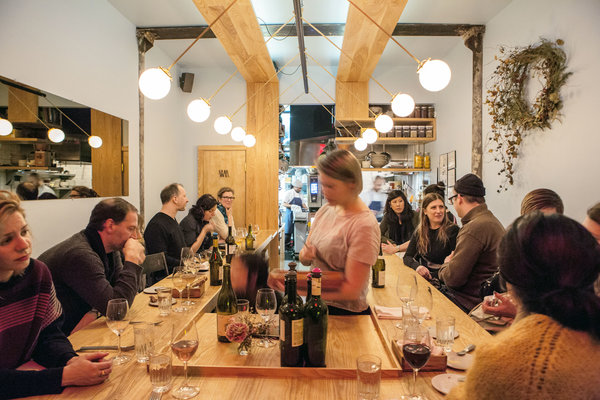 You just have to go and discover it for yourselves. Plan to visit each of these 5 places throughout the day, or stretch your visits out through the weekend, whatever you like. Just be sure not to leave one drop behind.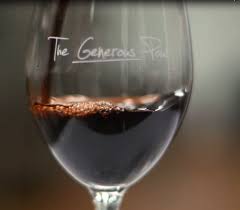 1) THE DEAL: The Capital Grille's Generous Pour Wine Event (through September)—multiple locations
Imagine a world in which you could enjoy SEVEN incredible wines for just $28 with dinner. Now, instead of imagining, head to the Capital Grille, where this amazing deal can be a reality. This year's event gives way to more unconventionally-made game changers you may end up making your new go-to. At the 42nd street Capital Grille on July 12th, master sommelier George Miliotes held a Generous Pour tasting event, in which he guided his guests through courses and paired them with the perfect drops. Stella Di Notte with a lobster and crab cake and The Leap's Stags' Leap with a bone-in kona crusted dry aged NY strip were just a few pairings that whetted the palates of attendees. Take advantage of The Capital Grille's vast selection of wines when you go, ask for recommendations if you'd like the full experience, and enjoy every bit of those magnificent 7.
2) THE CASUAL HANGOUT: The Four Horsemen
If you're more into ambient lighting and fewer seats, then this is the place for you. Enjoy a "personal" selection each time you come around—your server and the entire staff take pride in helping you find something you'll truly like, and introducing you to new wines each time. The wine bar boasts all-natural wines accompanied by a veggie-heavy menu, including small, cheap bites. Grab a few friends and pop a bottle or two in the Instagram-worthy atmosphere.
295 Grand Street, Williamsburg, 718-599-4900; fourhorsemenbk.com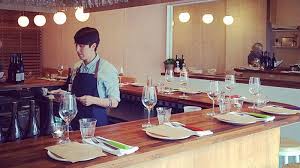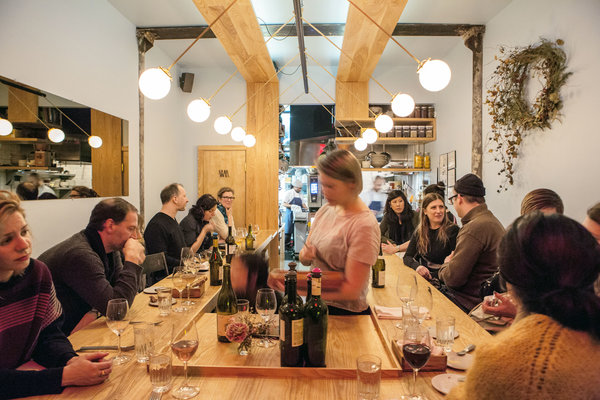 3) THE PLACE WITH A LIGHT-HEARTED VIBE: Semilla
In many reviews, the food is the main attraction, but here at Semilla, the 10-course mainly vegetarian tasting menu truly shines when paired with their small selection of old-world wines, curated specifically for the experience. The light and airy atmosphere and delicate, fresh wines set the scene for a truly uplifting vibe. You can count on frequent menu changes, but there will always be someone to point you in the right direction.
160 Havemeyer Street, Williamsburg, 718-782-3474; semillabk.com
4) THE ITALIAN VOYAGE: Maialino
Traditionalists will revel the Italian way when visiting this place for a good meal. The wines, however, are the stars of the show, which boasts only mature and well-made Italian selections. Enjoy a true carbonara or a stracciatella, accompanied by a glass of the finest Italian wine the city has to offer. Be prepared to shell out more dough than the average dinner, but the experience is well worth the price.
2 Lexington Ave., 212-777-2410; maialinonyc.com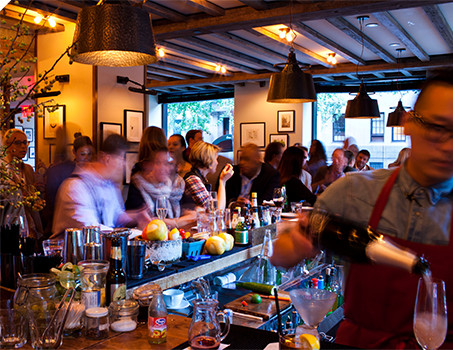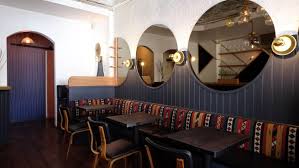 5) THE NO-BRAINER—Lois
There is nothing worse than not knowing what to order and potentially looking ill-suited for a wine bar. Thankfully, Lois, the first wine bar to have all wines on tap, takes the anxiety of decision-making out of your hands and jumps to make recommendations for you. On top of the quality service, the wines are extremely affordable, and you can choose from a variety of sizes, including a carafe. The cherry on top? You don't even have to tip.
98 Avenue C, 212-475-1400; loisbarnyc.com