Canary Wharf is Tasty (And the DLR is Fun)
We won't beat around the bush; when we think of Canary Wharf, we think: 90% wide-eyed, white-nosed, very important men, carrying around empty briefcases and clocking off around 11.58am to take a "client" out for an 18oz steak to make a 7 figured deal. Oh, and 10% high-heeled women with impeccably toned calves, trying their darnedest to fight against painfully evident inequality. Areweright?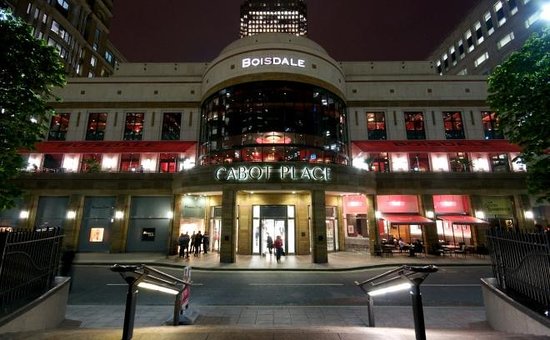 We say let's leave them to it, we've no need to go to Canary Wharf, no need to venture away from our cosy hub of beards and pop-ups back in Shoreditch, but actually, we do. Turns out, these city boys (and gals) have a plethora of exceptionally good eateries on their doorstep. In fact, whichever corner you turn, 90th floor window you look out of, or doorman you ask, you'll find a restaurant or bar which not only offers an excitingly rich atmosphere, but incredibly good food and drink too. So, here are just five reasons why you ought to dig out that dusty old funeral suit and go explore this little skyscrapered island…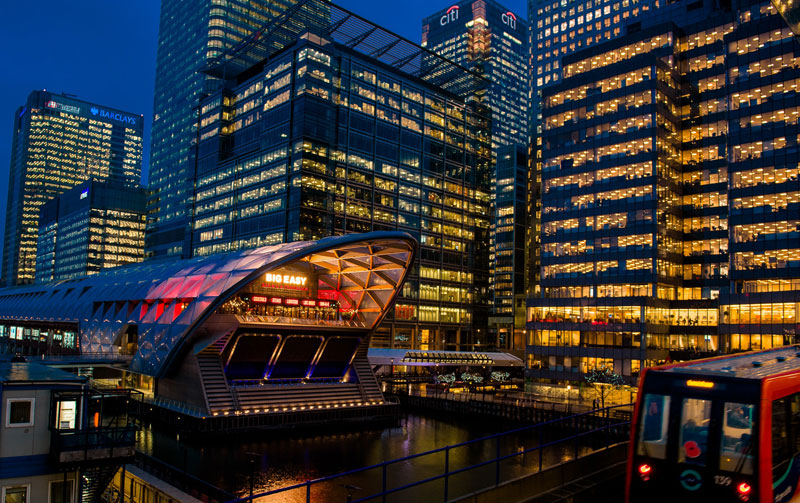 1) Time has no meaning
You can arrive at the airport at 7am and order eggs benedict with a side of beer because once through those security barriers time no longer exists, and it's exactly the same in Canary Wharf! Everybody drinks whenever they bloody well like. It's wonderful. No, you won't be refused a Prosecco at 9am, in fact, go to Big Easy for a boozy brunch and they'll keep topping you up for free. Fancy sacking off work for some all-day drinking? Your boss won't mind, in fact he's probably two Bloody Mary's ahead of you.
2) Alfresco (not aldesko)
A word coined about five years ago, around about the time when it became cool to take tupperware to work, dining 'aldesko' is not as common as you might think in the world of "buybuybuy sellsellsell" that is CW. We understand this to be because nearly every restaurant and bar offers a beautiful outside seating area, on perfect decking, overlooking the water, in sunshine that feels warm all year round thanks to artificial heating. Restaurant Plateau provides a stunning suntrap of a terrace on the fourth floor, most definitely worth a visit for a cocktail.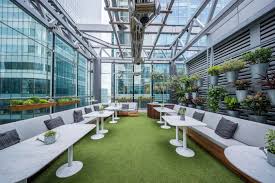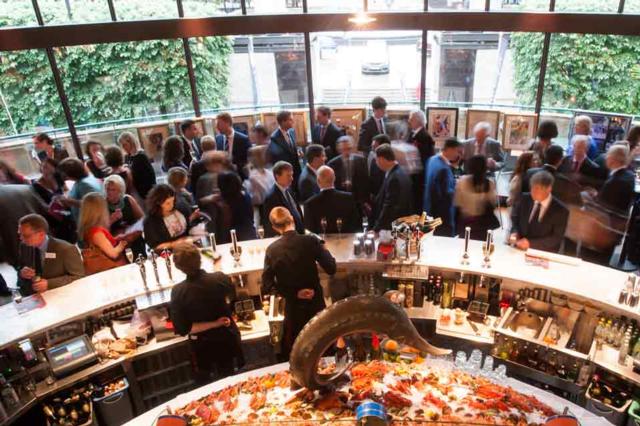 3) Join the club
OK, so a lot of the members clubs around Canary Wharf are quite impossible to join, but they will let you hang out in their restaurant – after a short initiation (kidding). Take Boisdale, for example, it's big and intimidating and is known for its cigars, whisky and raucous events. Pluck up the courage to actually go inside and you'll see it's simply a cosy, superbly decorated, friendly restaurant, offering Instagram-worthy seafood platters of rock and native oysters, fresh langoustine, lobster, Hebridean crab, Dunkeld smoked salmon and razor clams – plus they boast regular live entertainment and their own brand Champagne. Sign us up.
4) Saturday reservations
Ever tried to book a restaurant in central for a Saturday? "Yes, you can have a table for two at 7.30pm but we'll need it back by 7.45pm." Excellent. It's actually a completely different experience in Canary Wharf. You see, after a week of hard "work" the majority (around…90%?) are too dead to the world to head out on a Saturday, they're most likely at home watching football/golf/tennis/sport, which means tables are rather easy to come by! Whilst during the week you might find it almost impossible to make a reservation for the finest steak in the Wharf at Gaucho, try your luck on the weekend and you might be pleasantly surprised.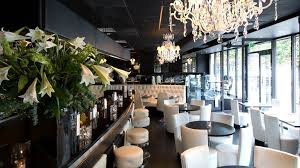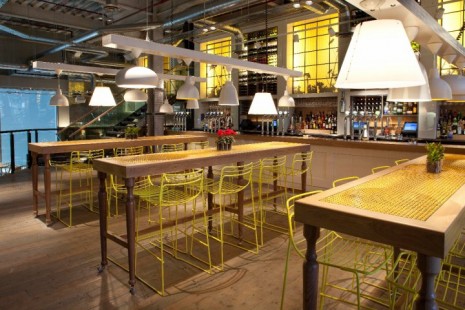 5) The suit isn't necessary
We know we joked that you ought to dig out that funeral suit, but you really needn't do that in order to fit in. Yes, most of those around you might look fresh off the set of The Good Wife, but Canary Wharf is keen to entice those from further afield (further than Essex) and isn't interested in discriminating against double denim wearers. There are several great pubs such as The Parlour that require no more than Apple Pay and a mate, so heave on those skinnies and enjoy the ride on the DLR, it's much nicer than the tube.