Oh Go On Then…Burgercraft!
If there is an art to creating beautiful burgers, then Pub Love have mastered it and hung it on the wall. Not only have they created a unique menu but they have also done their research to find out which beer style will match, enhancing the flavours, making the meat and fish taste like meat and fish have never tasted before.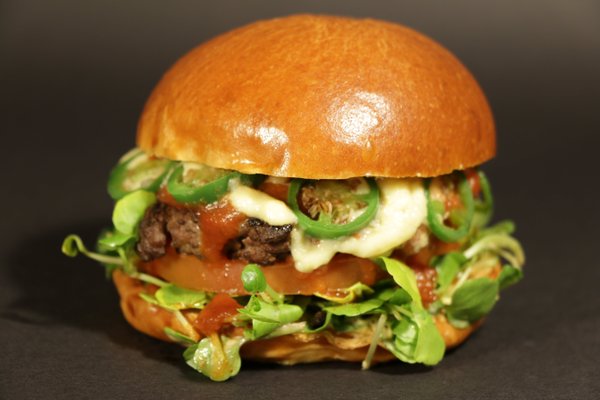 They have five different venues across London and we've picked the best burger, in the best pub, with the best beer. Now all you have to do is see if you agree. You better be hungry!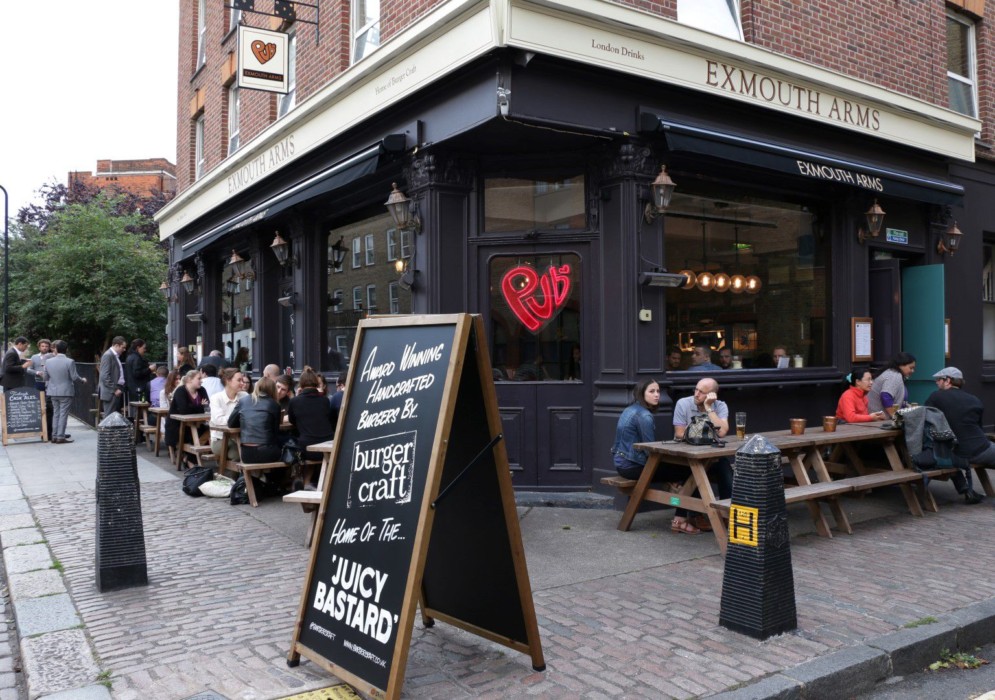 1) Exmouth Arms, Euston
This place's claim to fame has to be the Juicy Bastard, a burger so tasty that the pub should provide therapy and prescription drugs in order to cope with it coming to an end. For now, the only consolation we can provide is a superbly matched IPA beer, these light beers with floral characteristics make the burger taste even more incredible. It's as good as being given too much change when buying bread from your local shop. Book ahead for one of their slider parties. They provide the mini-burgers, all you have to do is provide some friends (yeah we thought that might be a problem).
2) Green Man, Paddington
We're being very apt with this burger, beer and bar pairing by going green with the Vegitari-Yum, it's filled with the finest breaded goats cheese, roasted pepper and courgette then topped with olive mayo, mint yoghurt and sticky balsamic glaze. Wash this down with a light and zesty fruit beer to create a meal worthy of a recommendation from the NHS – you know we've never been ones to exaggerate.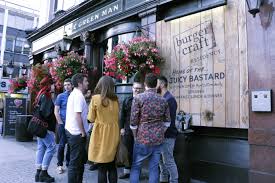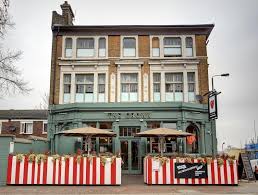 3) Crown, Battersea
The Crown's outside pen and their selection of red ales call for one burger and one burger only: the Farmyard. The dry-aged beef and slow braised ham hock is served in a brioche bun with a fried duck egg, crunchy pickled gherkins, fresh lamb's lettuce and homemade wholegrain mustard mayo. There's never been a burger so satisfying, so park up on a picnic bench, sip the red ale and relax until the cows come home.
4) White Ferry, Victoria
Not only will you feel the tradition in the walls of the White Ferry, you will taste it too. A dark and creamy Porter beer with the Chef's Burger is the next best thing to a good ol' British roast dinner. Sat between the sweet burger bun is Wiltshire dry-aged beef, Guinness-braised lamb shank and breaded lambs' liver, smeared with a light mint yoghurt, redcurrant mayo and a few leaves of lettuce.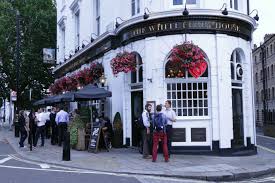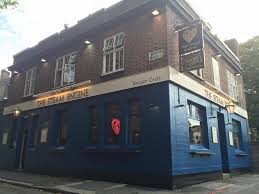 5) Steam Engine, Waterloo
Since the Steam Engine is the Pub Love spot closest to any kind of water, even if that is just the Thames, we thought the only burger to try here is the Fish and Chips burger. This tower of oven baked cod, beer battered chips and a garden pea puree is everything you could ever wish for. Every bite complemented by the sip of strong real ale will bring back memories of breezy summer nights on a beach wall, guarding your chippy tea from pesky seagulls.