Bread and putter: Five reasons to head to Swingers Crazy Golf
From ping pong to darts, you may think you've done it all when it comes to planning creative birthday parties or date nights with a difference.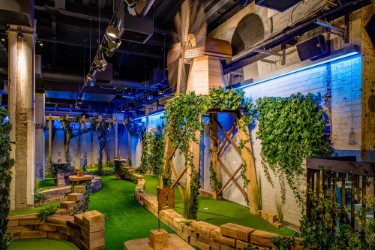 Enter Swingers, the former WWII bunker beneath the city's Gherkin that has quickly transformed into the chicest crazy golf venue around. If its two nine-hole courses, five cocktail bars and selection of street food haven't got you convinced, read on to find out why Swingers is our new hole-in-one venue of choice…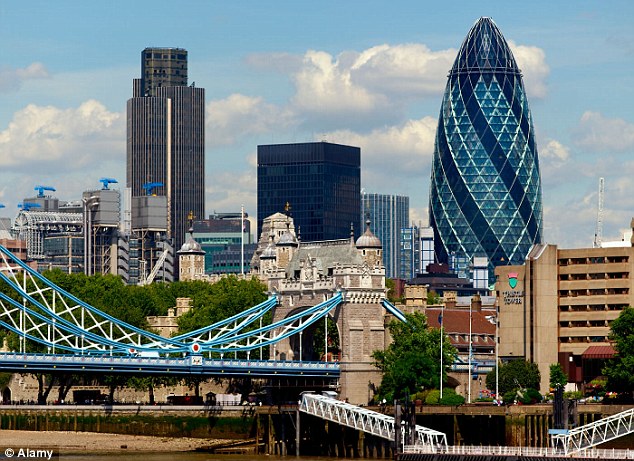 1) The Location
Exciting post-work activities in the city can be few and far between, and picking a meeting spot can drive a wedge between you and your mates (or your date). While its Shoreditch pop-up was certainly successful, we love The Gherkin for Swingers' permanent residence – a very different type of club indeed.
2) The Vibe
Based on a 1920s golf club set in the English countryside, the beautifully designed 16,000 square foot space is kitted out with an old school two storey clubhouse with a gin terrace and incredibly detailed foliage through to really keep things green. With nightly DJs, loos marked as 'Changing Rooms' and a door to the Club President's Office, the venue provides for both a relaxed and fun evening or a higher-end experience.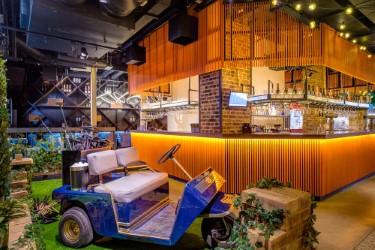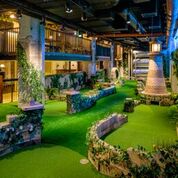 3) The Golf
The two bespoke courses, The Lighthouse and the Windmill, mean you won't have to queue for long to play each hole, and with advance tickets available online at £13 per person per round (and some walk-up tickets also up for grabs), don't stress about a bad score – just putt it behind you at one of Swingers' bars or restaurants.
4) The Drinks
With five bars and an extensive cocktail menu to pick from, teed off with the Fernet Mojito (£9), a refreshing and edgy option made with Havana Club Especial, dry Vermouth, Fernet Branca, elderflower and soda. The bartenders are on the ball and will even bring you drinks as you make your way around the course, ensuring no birdie needs to pass without a beer in hand.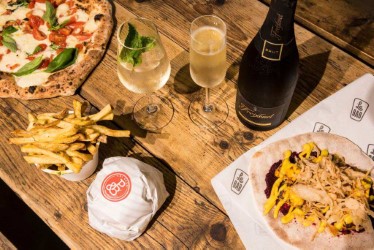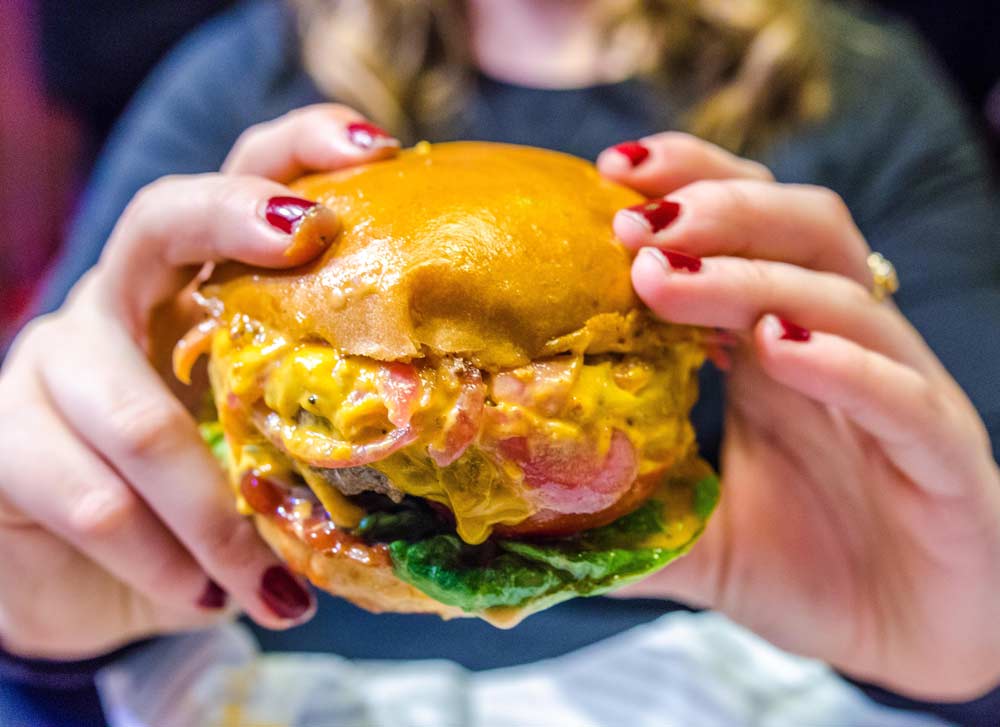 5) The Food
You won't end up in the hole (even once your ball has) at any of the three restaurants which showcase some of London's most loved street food at excellent prices. FoodNoise loves the Nduja Pizza from Pizza Pilgrims (£9), a margherita option made to perfection with Calabrian Pork Sausage, the smokey Ari Gold Burger from Patty & Bun (£7.50) and the roasted broccoli-stuffed Chicken Shish from Le Bab (£8.50), all of which are on par with some of the city's finest food. What's more, everything is prepared quickly in a relaxed and low-key picnic table-style seating area, so you don't have to worry about sating the appetite you're sure to work up on the green. All you'll need is a caddie to carry you home…