The Best Things Come In A Box
Boxes are as great as they are useful, even the plainest of plain boxes can make the contents and mystery of what's inside all the more enticing.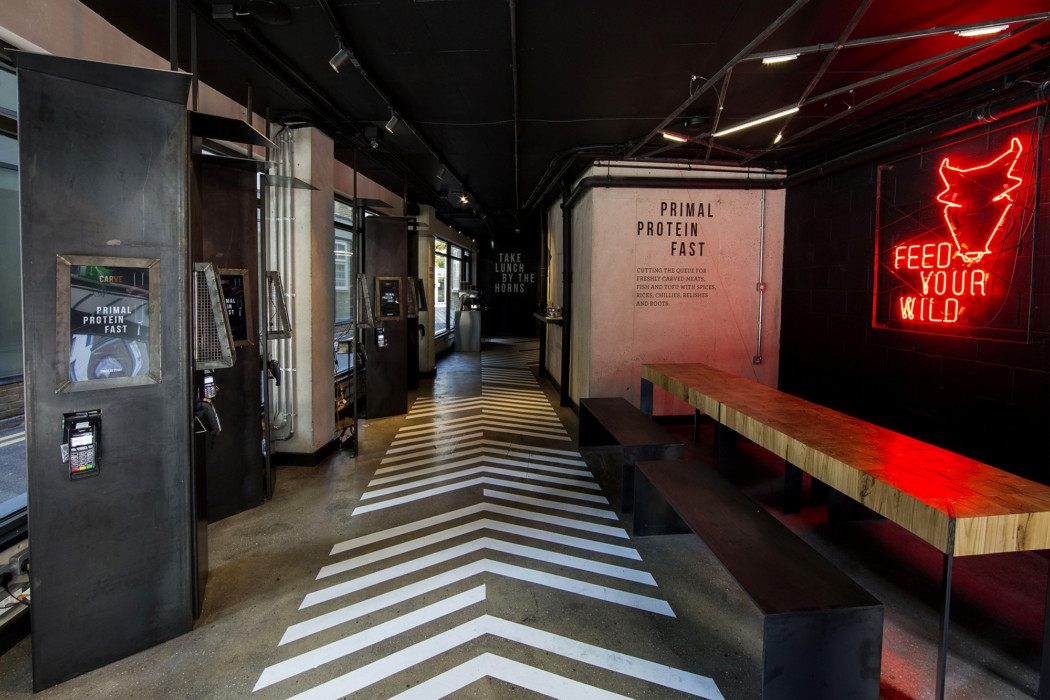 They've been a staple part of our lives, from using them as forts and dens as a kid to bringing home your first pet from the pet shop to helping you move into your first home and concealing birthday gifts and important parcels. So to celebrate all things cardboard we've created our own list of the best food and drink that comes in a box.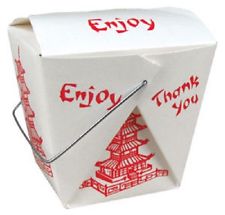 1) Chinese
Nothing looks quite as cool or laid-back as these American Style takeaway boxes. The white packaging with a silver handle is the only way we want to eat rice and noodles. Delving into one of these and drinking from a red cup will transport you right into a scene from your favourite teen movie, where Brock, Brendan and Chaz are your best friends and driving from the age of sixteen is totally legal.
2) Cupcakes
Cupcakes have taken the world by storm. These sugary goodies have escaped their bakery nests and are now in our train stations, in our supermarkets, even in our flagship clothes stores. We just can't get away, but why would we want to? They are the haute couture of baking with the most beautifully structured iced hats on soft sponge. They come in almost every flavour imaginable and the bite-size ones are cuter than a puppy begging for food.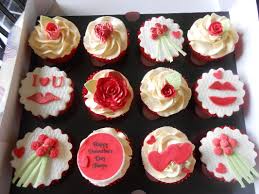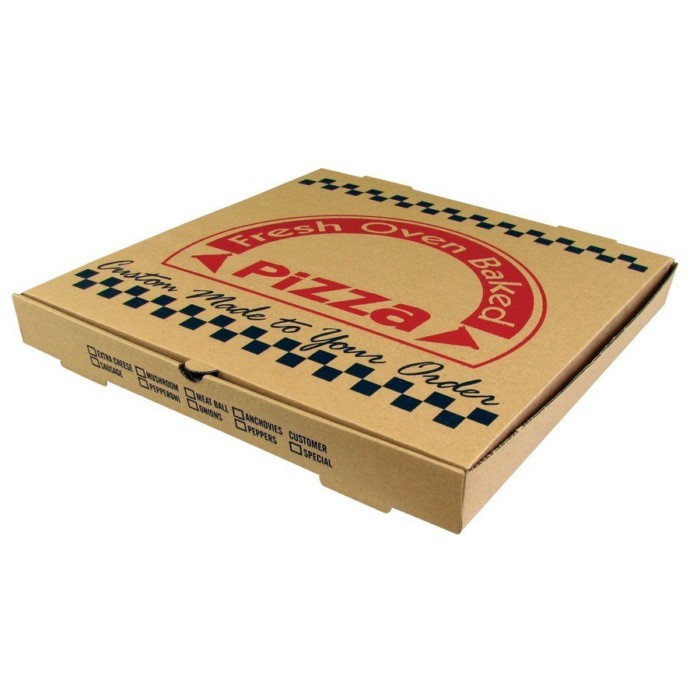 3) Pizza
With this one, the bigger the box, the better. If having a pizza delivered to your humble abode means you have to pivot on the stairwell like Ross from friends to get it in, then you know you've got a good one. It's the go-to hangover cure and not having to leave the house is another bonus, as much as we love eating out, there is no comparison to the thrilling feeling of excitement as the pizza delivery guy rings your bell.
4) Wine
When you're after quantity over quality, then a box of wine is the way to go. Sitting it neatly over the side of the kitchen counter and mastering the 'easy pour' nozzle will have you feeling like a fancy bar man in your own home. Once it's down to the dregs there is no better way of enjoying the last sip than ripping it from its box, exposing the shiny silver foil and squirting it directly into your mouth.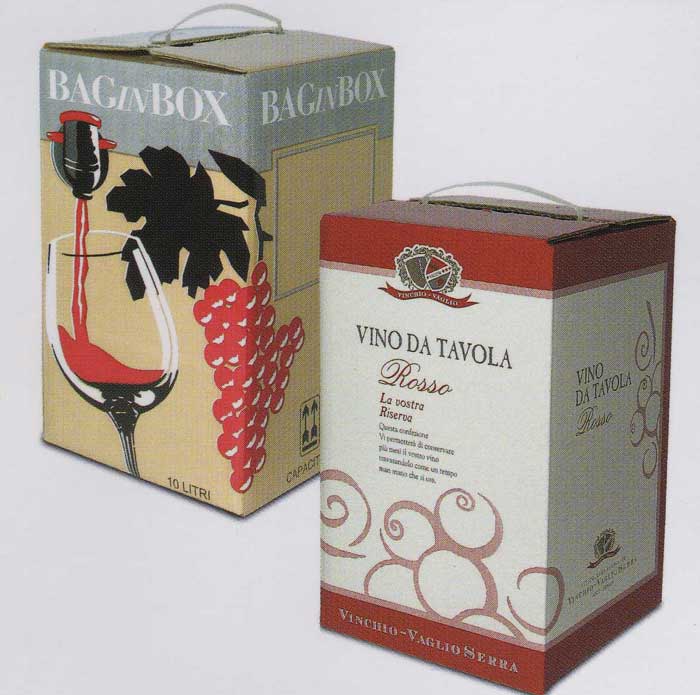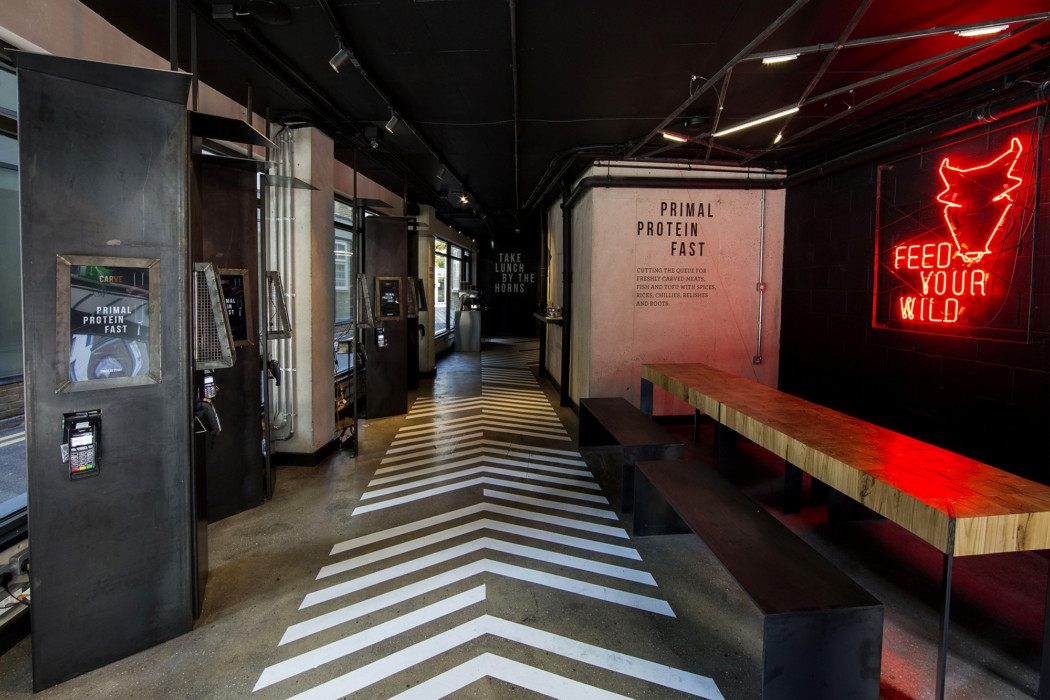 5) Carve
The new kid, Carve is a super-speedy (but not fast) restaurant where meat, fish and tofu are served in a plastic box alongside fresh veggies and delicious sauces. It's changing the face of food as we know it, making the lunch time slog to a coffee chain, for half a baguette and a borrower size drink, a thing of the past. In Carve, there's cashless serve yourself terminals and the prices are so reasonable you can forget waving goodbye to the best part of your pay packet. They are open all day, so whether it's breakfast, lunch or dinner you're after, they will sort you out. Whoever said quick had to be careless has never been to Carve.