The tastiest places to work OOO around town
You land a job that offers "flexible office hours" and permits you to release yourself from your desk whenever you feel the need to take your Mac and your smartphone and (for God's sake don't forget them) your earphones to any other location you choose – what a result! London is made for people like you.
You're one of those people who simply just cannot work surrounded by the tappy-tap of others on their computers, the constant stench of strong coffee wafting in from the kitchen and noisy colleagues always on the phone. Instead you choose to take yourself away from your desk, out of office and head to a… coffee shop.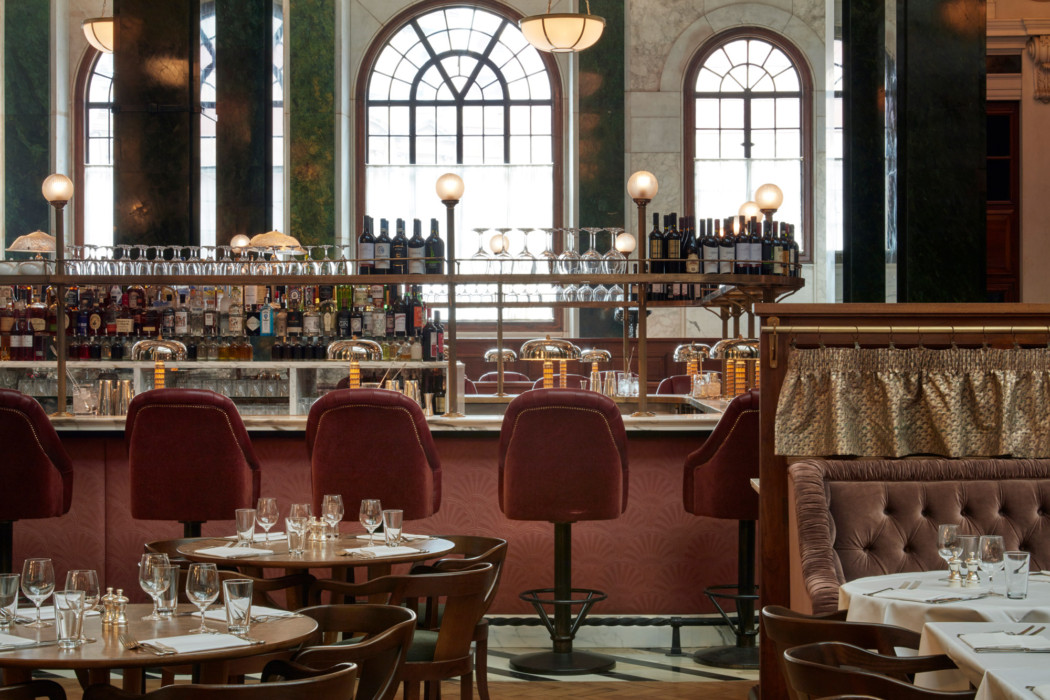 We know, we know, it's not the same. The environment just feels different, you don't get distracted by Linda from HR asking you for the fifteenth time to sign up for the Charity Pub Quiz and lunchtime can come with table service. In fact, that's the best bit. Working your way through some delicious menu, eating something new everyday or finding a firm favourite that isn't the Pret Chicken Caesar Baguette.
Of course, you will be judged on where you decide to work out of office. When colleagues ask, you're going to have to be able to say somewhere that's cool, somewhere that will have them Googling its whereabouts whilst you're still babbling on about the truffled eggs. Not to worry, we've put together a list of the tastiest places to work out of office around town – and they all include a power point.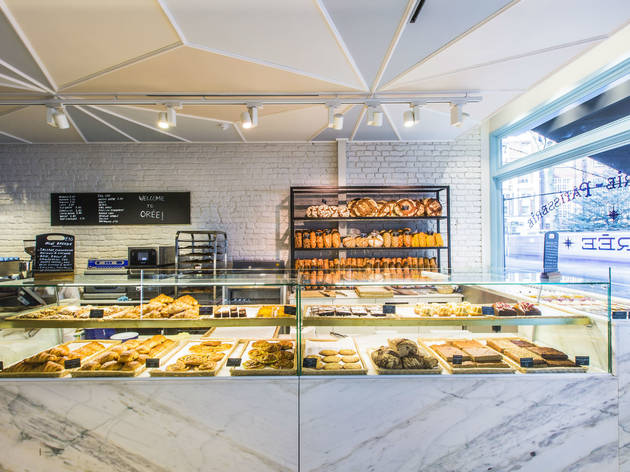 1) Orée
Located on Fulham Road, Orée is a beautiful taste of rural France in London. Pleasantly bright, if you love the smell of baking bread and sweet pastries, and want to feel fancy sitting in a plush leather booth and being served fine patisserie by good looking waiters, then this is the place for you. You won't be the only one, the people in Orée will either be working solo OOO just like you, or they'll be enjoying breakfast meetings with potential clients. It's not just cakes either, they offer the full eggsperience too.
2) Hoi Polloi
Yeah, sure, you've stopped by Ace Hotel on your way to a meeting, whipped out your laptop along with everyone else around you and sent a couple of emails over a green juice – who hasn't? The real OOO action takes place in Hoi Polloi, just down the stairs from Ace. Open from 7am 'til midnight, you could enjoy breakfast, lunch and dinner there if you wanted, the staff certainly wouldn't complain. Bacon and cheese toastie with a fried egg for breakfast? Yeah, sure, let me just finish this spreadsheet and I'll be right with you.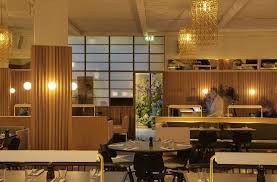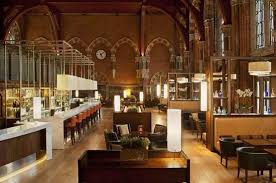 3) The Booking Office
OK, woah, yes, we just went super fancy. The Booking Office, practically in St Pancras station at the bottom of the Renaissance Hotel, isn't a cheap place to hang for the day, but it's ideal if you've got a rather important meeting or, you know, if you've just 'closed a deal' and want to celebrate with a fancy cocktail. Menu-wise, it's a restaurant so you're gonna be faced with starters, main and desserts, but there are bar snacks which include everything from truffle chips to pork scratchings. It's a very cool and conveniently located place to work – try it with a friend who works in banking, maybe?
4) Burdock
Want to play Shuffleboard during a work-break? No problem, Burdock can help you there. Want a latte with a pug on it? Burdock can help you there too. Whether you fancy a 12-on-the-dot ice cold beer, a cheese and pickle sandwich, a double cheeseburger or potentially one of the most naughtiest sharing platters of your life (includes black pudding and mac n cheese) Burdock can sort you right out. Plug points everywhere, a range of different chairs and tables to choose from and open from early morning to late, this is your place. It's on Finsbury Square.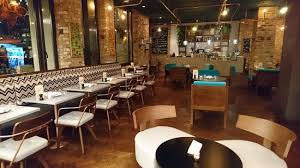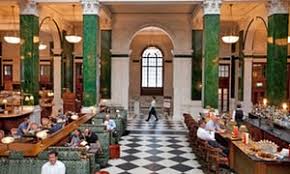 5) The Ned
You must think we're reaaally fancy. We're not, honestly. Sometimes we eat Smash and we only ever clothes shop in the sale, swear. The reason we like working out of office in this swanky "members club"? THE WIFI. The best WiFi in town, hands down. We guess they can afford it. Plus you have approximately 47 restaurants, 100+ bars, the comfiest sofas and poshest stools to choose from (just a slight exaggeration), and it's got to be the best people-watching spot in town – although you'll be too busy working to notice of course.