London's Finest Pubs For Craft Beer
Boutique breweries are popping up all over the land, but finding the good ones can be a laborious task for even the most committed beer drinker.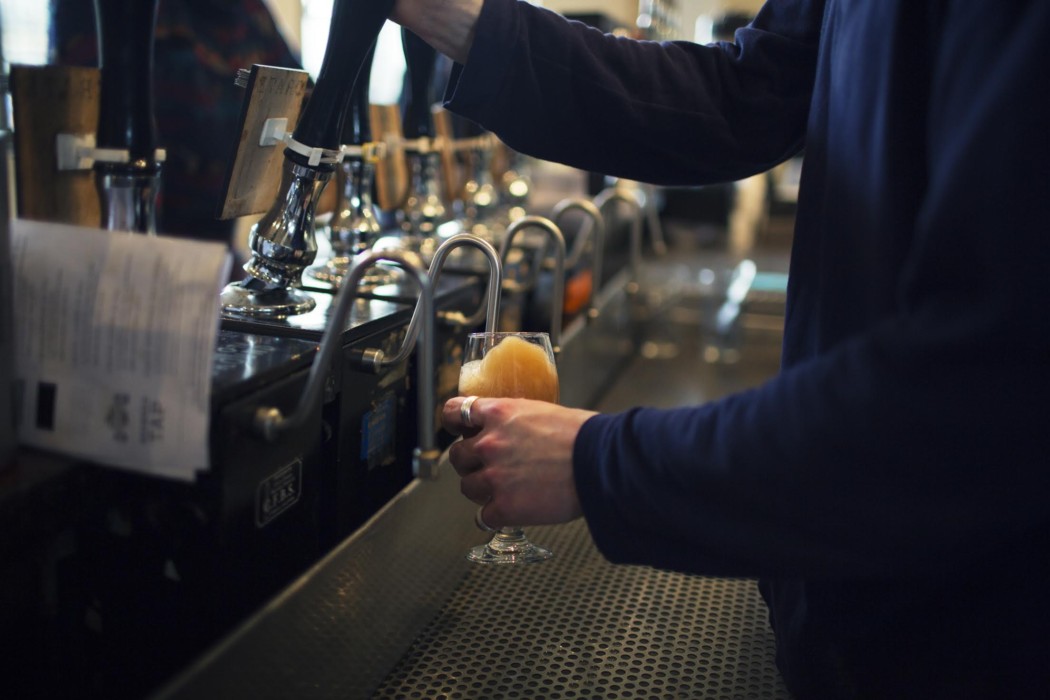 So, FoodNoise has done the legwork for you lovely people and compiled them all into a nice top five list for you to enjoy at your leisure. Aren't we good hey?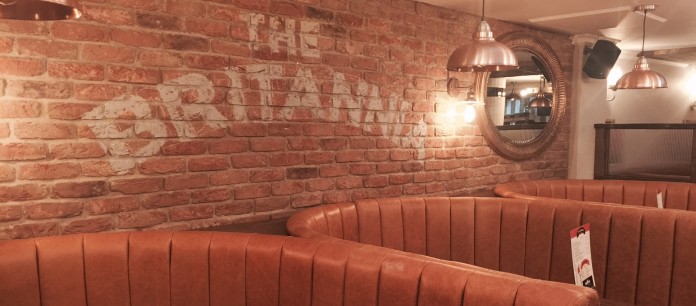 1) The Britannia, Monument
The winds of change have swept through the Britannia pub in Monument, a revamp that has seen the public house sail into the twenty first century. Like a breath of fresh air, the basement bar  is awash with stylish tables, exposed brick and devilishly tasty craft beer. Inviting booths are a welcomed rest for the wicked and the prime location bar offers cocktails and on trend stonebaked pizza. The Britannia is also accomplished in entertainment with live music and Karaoke nights. After trying all six on tap craft beers even the most modest man will turn into Ziggy Star-Must. Yes, we can be heroes, just for one day.
2) Mother Kelly's, Bethnal Green
This bottle shop and tap room has definitely got urban life well and truly nailed. Corrugated metal walls, graffiti, wooden benches and a train running overhead at regular intervals. There is an impressive 19 varieties of craft beer on tap and a wall lined with more fridges than your local Iceland filled with bottles of the stuff, from all across the world. The little boys/girls room is also pretty impressive.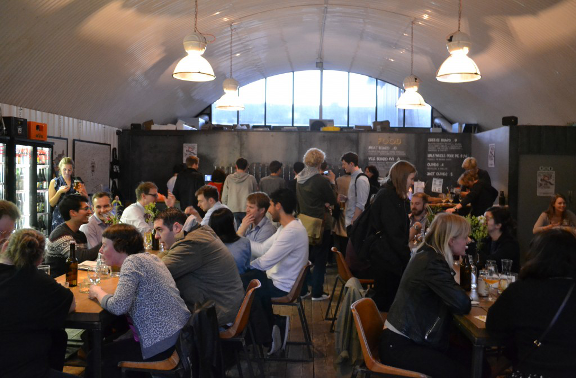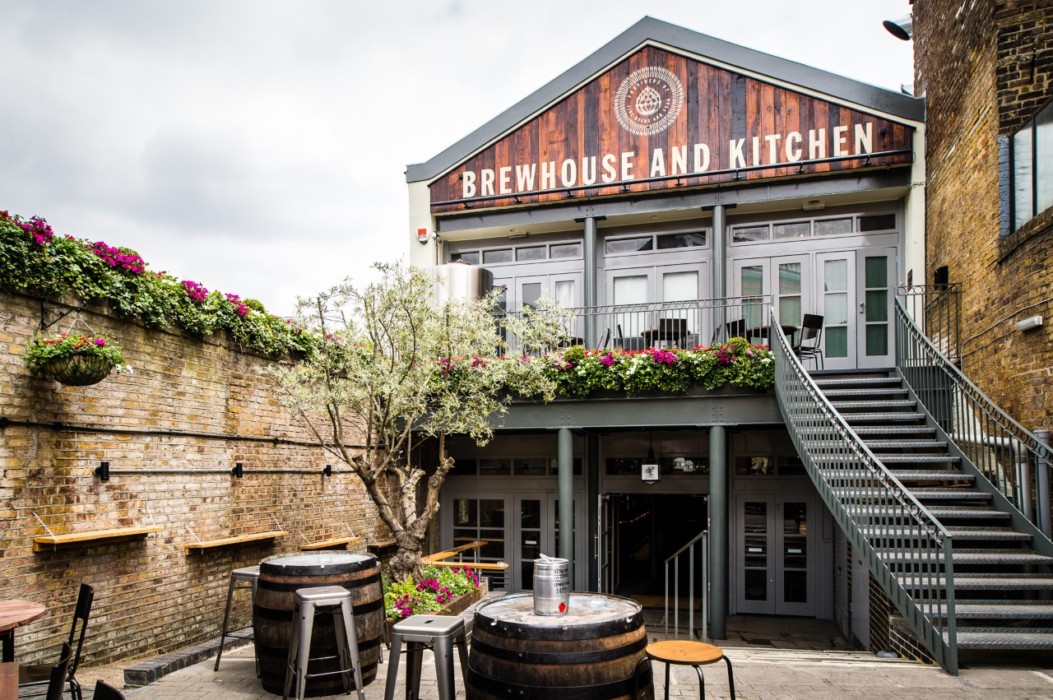 3) Highbury Brewhouse and Kitchen, Highbury Corner
This beautiful microbrewery looks as though it's been lifted straight from the garden of England and found a new spot on Highbury Corner. It's traditional pub atmosphere is a hotspot for locals and a stunning gated terrace out the front is perfect for those long sunny afternoons. Inside the industrial copper tanks are part of the furniture, holding some of the most thirst quenching craft beer London has to offer.  A brewery experience day is also on the cards for you beer fanatics out there.
4) Crate Brewery, Hackney Wick
Possibly one of the most ideal settings for a craft beer house and taking full advantage of its spot against the Thames. This Hackney Wick based brewery really is come one, come all with sailors mooring and stopping for a pint. A fine place to meet friends, stroke strangers' dogs and nibble on pizza. In true East London style the furniture is up-cycled and designed by local artists.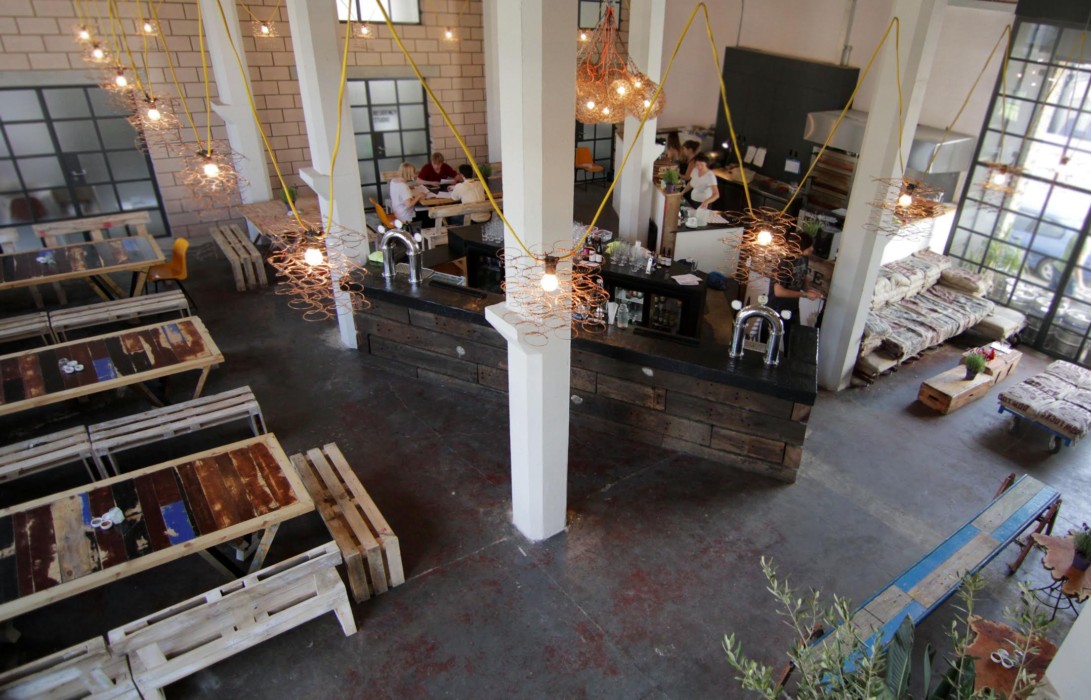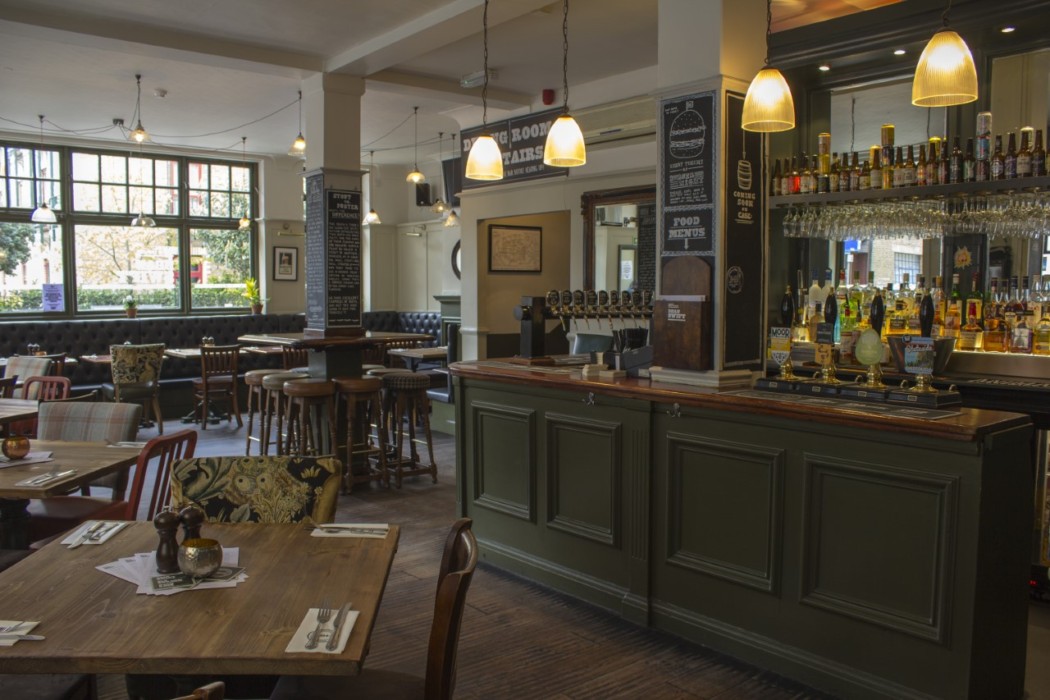 5) Dean Swift, Shad Thames
There's a menu to respect here with a gathering of all the classic pub grub: Scotch eggs, fish and chips and roast dinners are complemented by the innovative craft beers available on tap and from the bottle. Traditional sits well in the city setting, it's a great stop for the modern drinker, and someone who really is looking for that prime pint.
Be the first to know and first to go – Sign up to our weekly newsletter HERE!