An Introduction to the Aperitivo
This summer, it feels like everyone wants a bit of Italy, thanks to the sublime Instagram feed of super babe @EmRata and the seemingly never ending passion for the Aperol Spritz.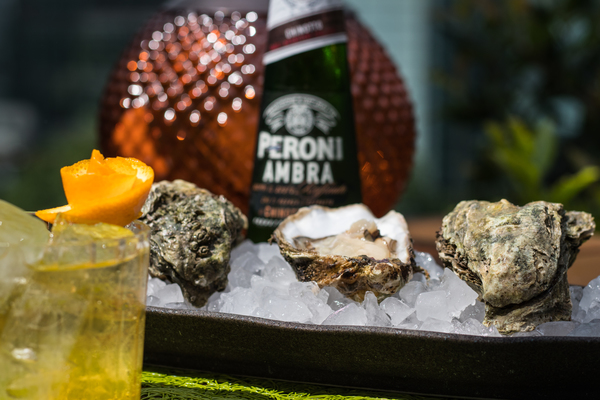 The timing could not have been better then, for Plateau at Canary Wharf to announce the launch of its Italian inspired Ambra Terrace, in partnership with Peroni's 'Discover Aperitivo' campaign.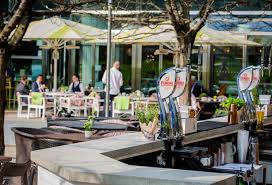 1) The venue
Set high above Canary Wharf, surrounded by glass facades, you could pretend you were in the business district of Milan, or any other city for that matter. The bar is partly outdoors so you do get people smoking which is controversial but fits with the Milano vibe. The décor is alfresco with real hanging vines and there is a big, branded Peroni Ambra bar with very attentive waiters and bar staff.
2) The food
Don't expect a diverse menu here. Exactly like the Aperitivo tradition, the focus is on the drink, the friends and the ambience. Choose from fresh oysters, smoked salmon or sweet sorbet. If you are looking for more, we recommend asking for the Plateau Bar menu and checking out the snack selection. The deep fried codfish with saffron mayonnaise and mushroom and truffle arrancini tastes great with the Peroni Ambra. If in doubt, the green nocellara olives are big, buttery and bellissima.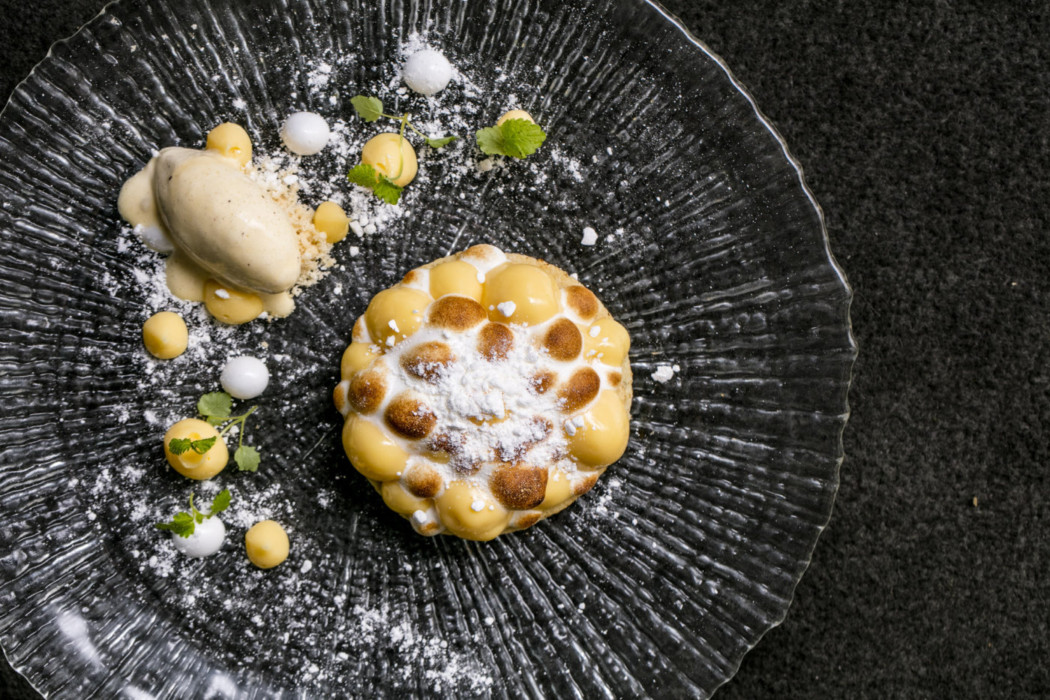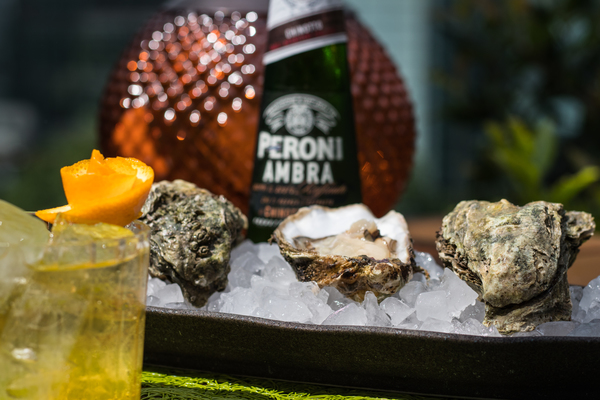 3) The Peroni Ambra
The Peroni Ambra looks and smells like a sophisticated drink. The citrus flavour comes from Chinotto, an authentic Italian fruit from Liguria, North West Italy. The Ambra is poured straight from the bottle into a chilled tumbler glass, over ice, and with a twist of orange. Don't be fooled though, while it may taste like a new San Pelligrino, the alcohol content is 6 percent and three bottles will leave you feeling more than ready for dinner.
4) Know your aperitif
Make sure you know your aperitifs before choosing. The word Aperitivo originates from the Latin verb aperire which means 'to open'; the idea being that the drink opens (or stimulates) your appetite. If the Peroni Ambra isn't doing it for you, take your pick of the aperitifs from the Negroni, the Spritz or a Prosecco. It's all about choosing the right drink with the right snack and not overdoing it before dinner.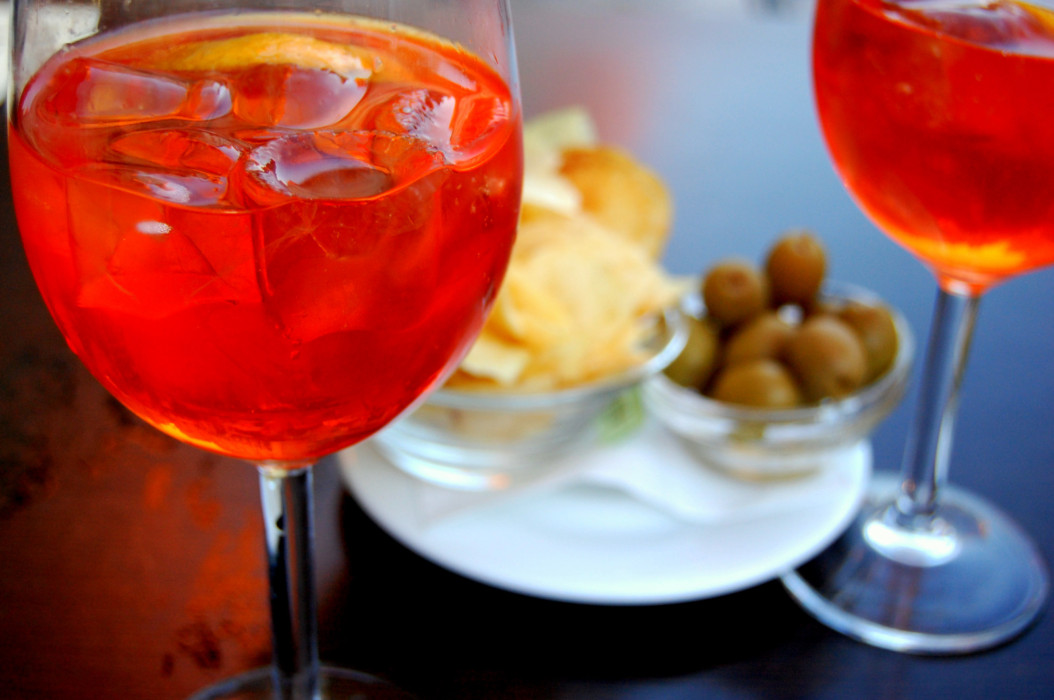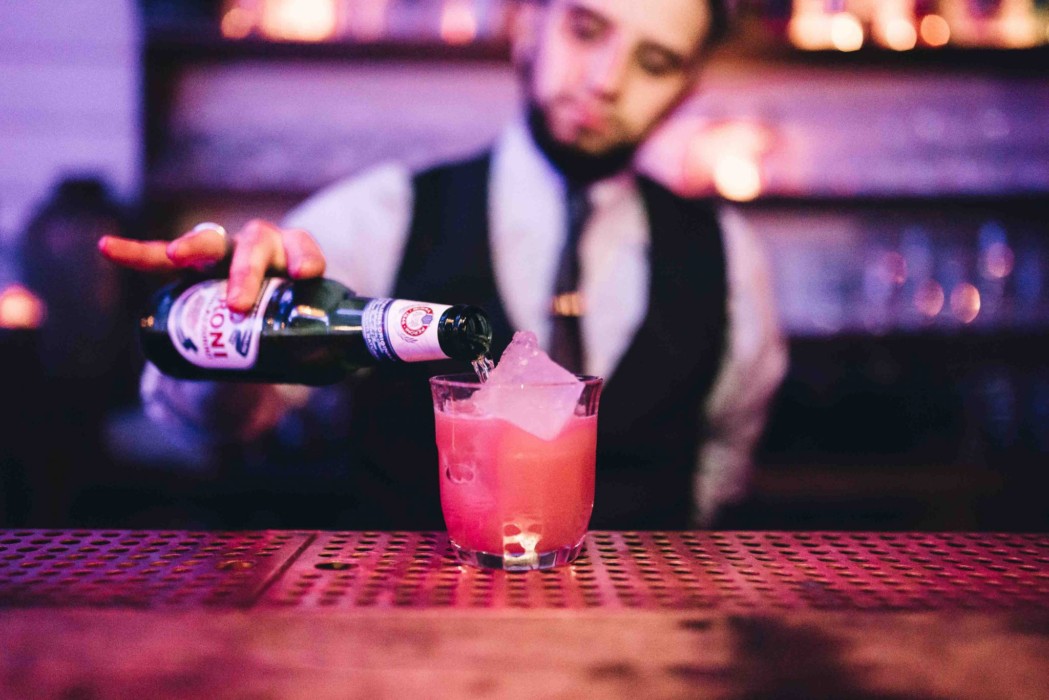 5) House of Peroni
If you are looking for more inspiring ways to integrate Italian culture into your London life, head to Somerset House to experience House of Peroni. True, it's a PR stunt but it's a very nice looking one. The iconic space has been transformed into a rural Chinotto grove and Chef Francesco Mazzei is appointed Master of Taste. Here you can experiment with a more rustic aperitif, alongside a bespoke cicchetti menu, including pizzas and sharing boards.