5 Reasons to Visit Serata Hall, Old Street
Brand spanking new to the bustling circle around Old Street station and its endless entrances and exits is Serata Hall, an all-day drinking, dining and hot-desking concept.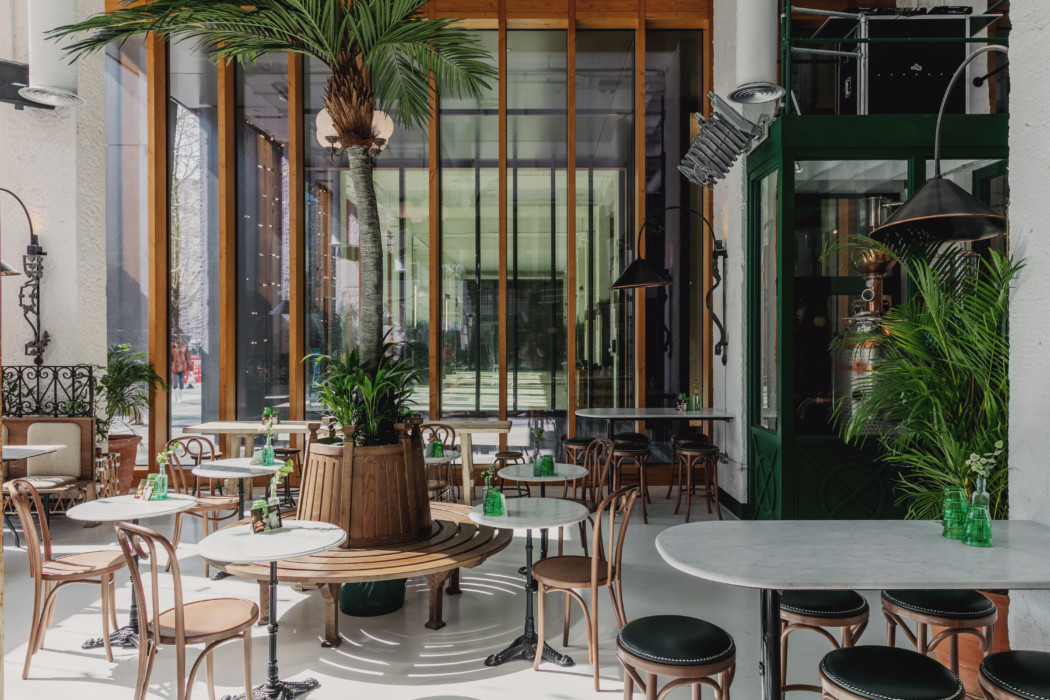 Open from 6.30am to 11.30pm on weekdays, and till 12.30am on weekends, it is quite simply a place you can spend all day and all night getting your work done and then rewarding yourself with some top-notch gin…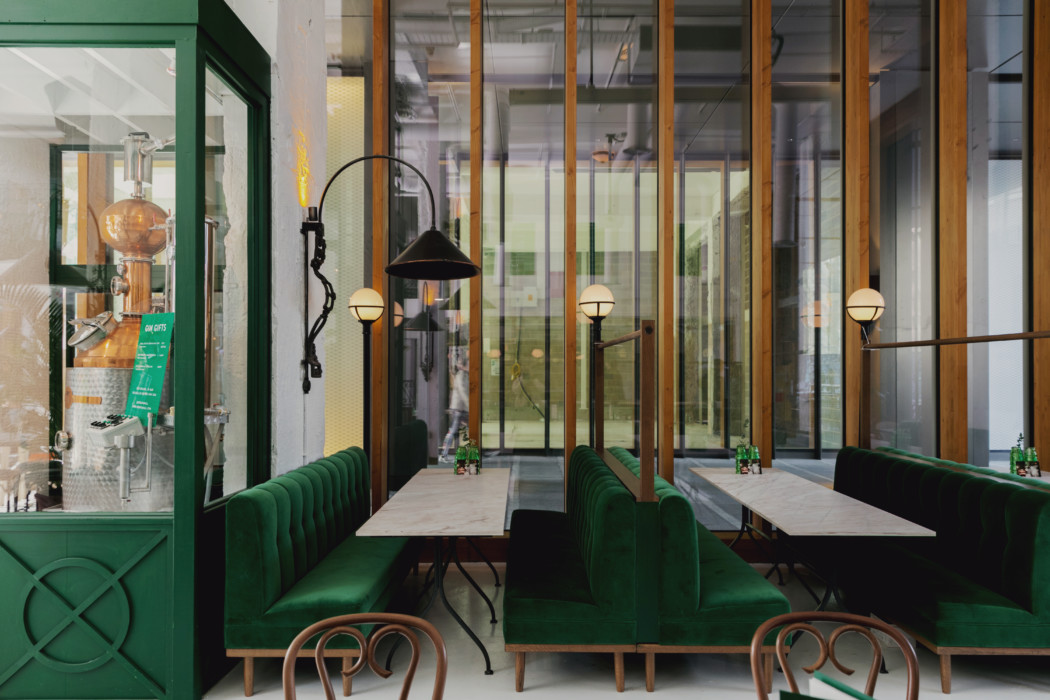 1) The Space
Already buzzing amongst bloggers, the space at Serata Hall is simply stunning. A vision from the outside, it is all floor-to-ceiling glass windows, green velvet seating, and verdant foliage dotted around (including one big palm tree!). Designed by Red Deer, Serata Hall is a fusion of Edwardian touches, Art Deco inspiration and East London creativity. It's pretty much like being in a modern day version of the Wizard of Oz's Emerald City Castle. To top it all off, a spacious outdoor area allows for alfresco cocktails in the sunshine.
2) The Food
With a menu that mirrors its sister venues, Serata Hall serves up pizzas, pastas and House plates. The pizza is made using 48-hour fermented dough and cooked in an authentic coal oven to order. Catering to pizza-loving vegans, the 'Vegan Viking' replaces cheese with cashew cheese, and is further flavoured with pesto, red chillies, rocket and mint. Highly recommended are the sides. Copious in number and delivering on flavour, we recommend ordering a selection of these alongside cocktails. The padron peppers were crisp and perfectly bitter, the vegan cauliflower cheese arancinis were so delicious that you forget it's not real cheese, and the stracciatella that comes with the fried aubergine was wonderfully creamy. Vegans will be spoilt for choice at Serata, with a vegan version of their house fried chicken on offer alongside a number of other options.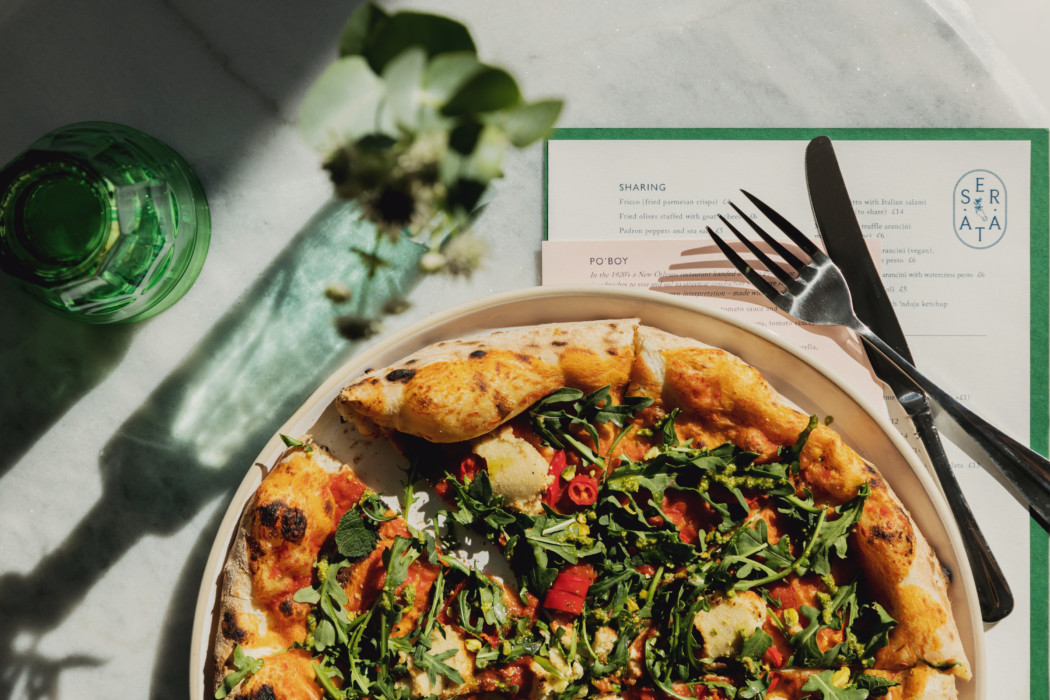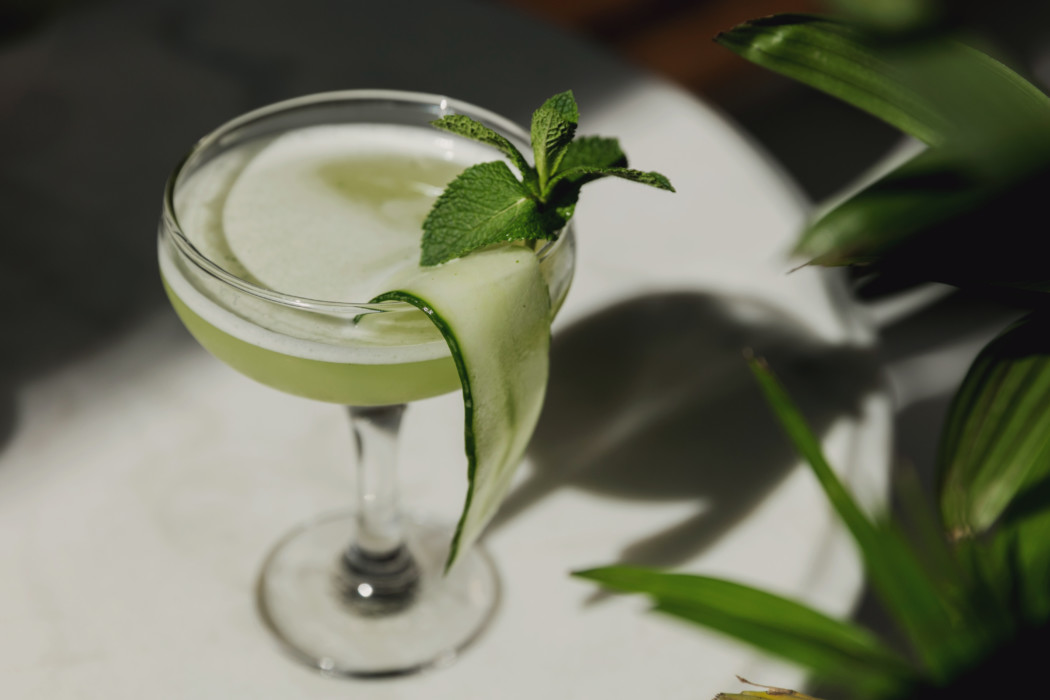 3) The Drinks
Tell you what, readers, this place is a haven for gin lovers. With an on-site distillery, Small Batch Serata Hall gin is made in-house and can be experienced in the 'Serata' gin cocktail of hop tonic, basil, cucumber and lime juice – letting the gin itself take centre stage. We also recommend trying out the 'Elderflower & Pear' Martini, a rather chic tipple which offers a sweet hit of pear alongside aromatic elderflower. Twelve different wines are offered on tap (a rather unusual concept to the UK and a treat to carbon footprints) along with draught beers from local brewers.
4) The Bakery
Not only is there an in-house distillery, but also an in-house bakery (yes, it's now beginning to make sense why the space is so immense…)! The bakery crafts freshly baked goods each morning, including pastries, cakes, bread and pizza dough, for Serata Hall and its sister restaurants in Brixton and Hackney. Whether you're after a grab-and-go pistachio croissant for breakfast or a midday cake treat after lunch, the bakery has your fix until 5pm everyday. We recommend the Violet & Lemon cake.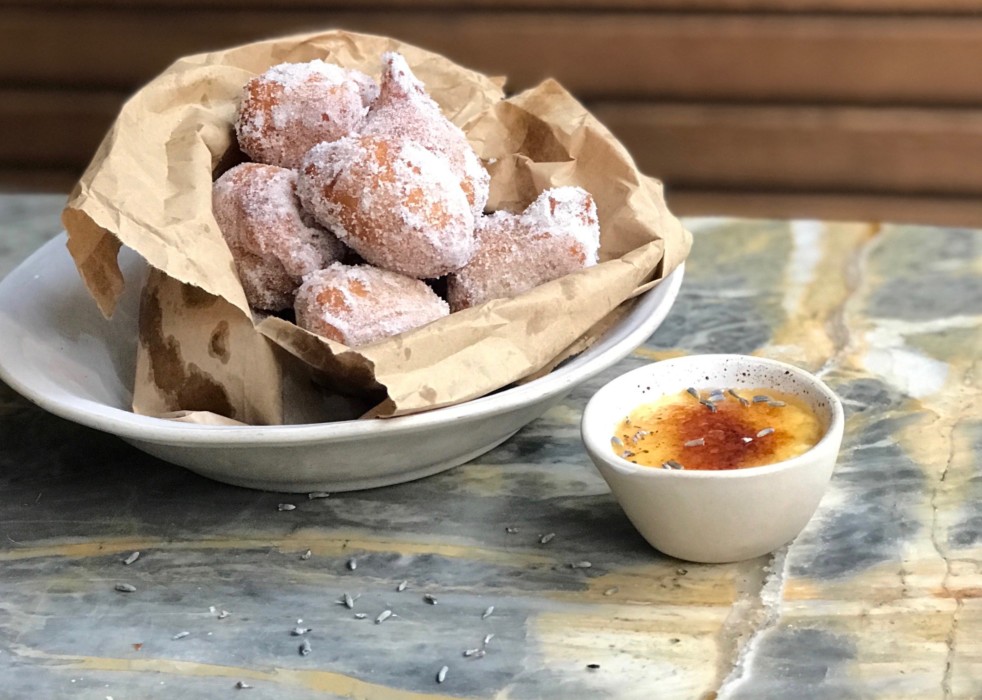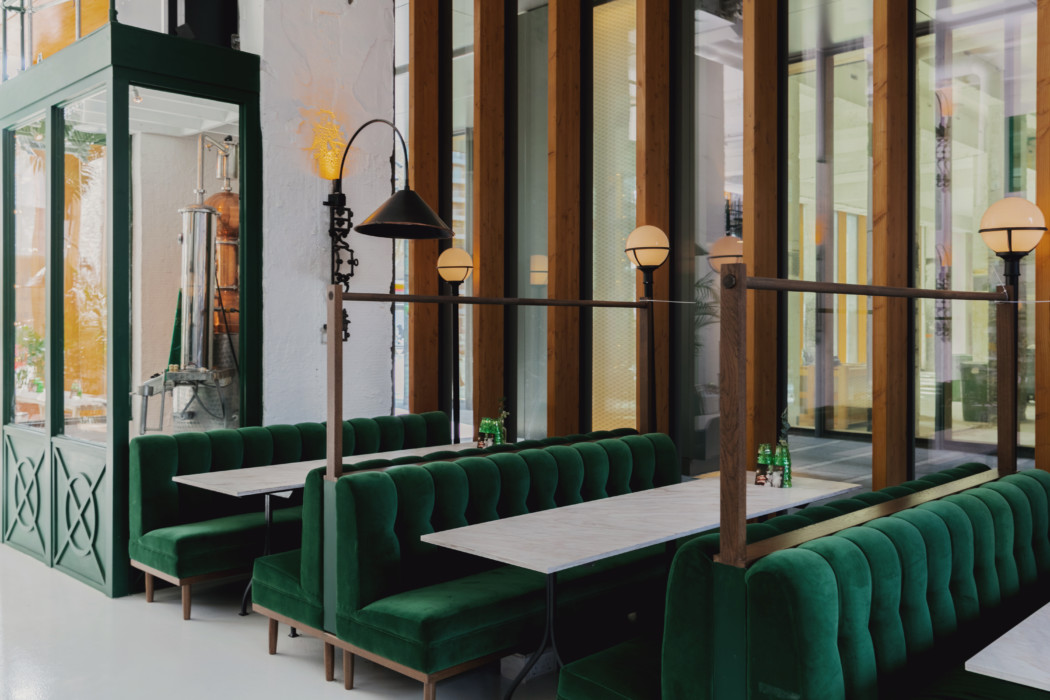 5) The Hot Desking
If you're a freelancer or work from home, you understand the importance of finding a good working environment. The search is off. Serata Hall offers super-fast Wi-Fi, comfortable hot-desking spaces with inspiring surrounds and an unbeatable location. For £10 a day, £25 a week or £50 a month, you can enjoy bottomless coffee from the Bakery, while soaking up the creatively catalytic space. And what's more, there's no need to move once the work is done, as the poor unfortunate souls of office life will soon trickle in for post-work cocktails and nibbles.
Ashiana Pradhan
Be the first to know and first to go – Sign up to our weekly newsletter HERE!
@FoodNoiseLondon