5 Mountaintop Experiences at Skylight in East London
We've been on rooftops, but usually only in the summer. This time, we found ourselves on a mountaintop, right in the middle of London.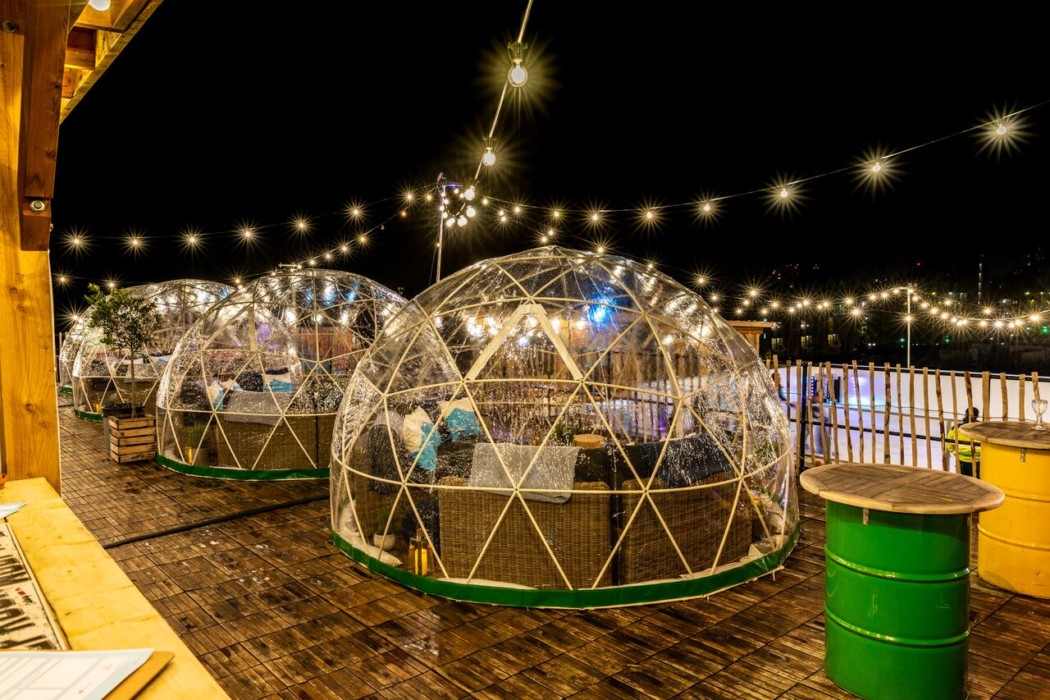 We were taken to another land where cheese is easy to come by, the views are a stunning 360 degrees and you can have your own personal igloo to share with friends. Check out five reasons to head to Skylight…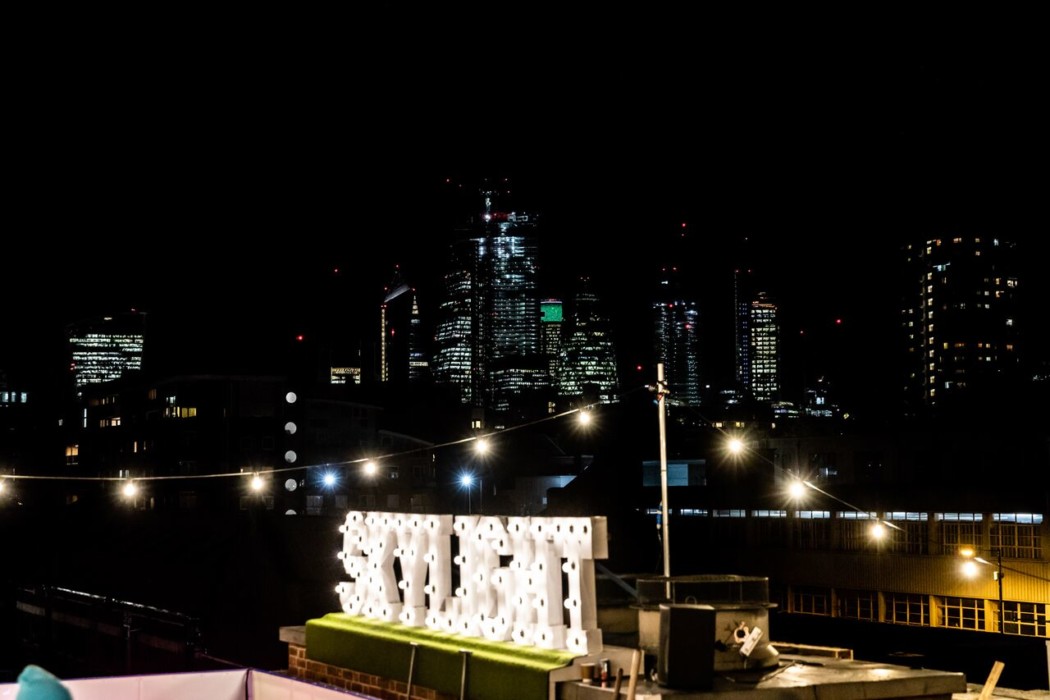 1) You'll be transported to the Swiss mountains
This is East London's response to Peckham Levels. Navigate your way through a car park, climb up stairs to the highest level, and then emerge suddenly into the Swiss Alps. (Almost). Everything you'd expect from being in the mountains is there: stunning views, ice to skate on, that feeling of being cut off from the rest of the world and most importantly to us, a whole load of cheese to drown yourself in.
2) You can check out that skyline
This rooftop pop-up (i.e. urban mountain range) is conveniently located next to Tower Bridge and Shoreditch, in full view of Canary Wharf and The City, where you'll catch unobstructed views of some of London's most iconic buildings, including The Shard, The Gherkin and The Walkie Talkie. The list really does keep going.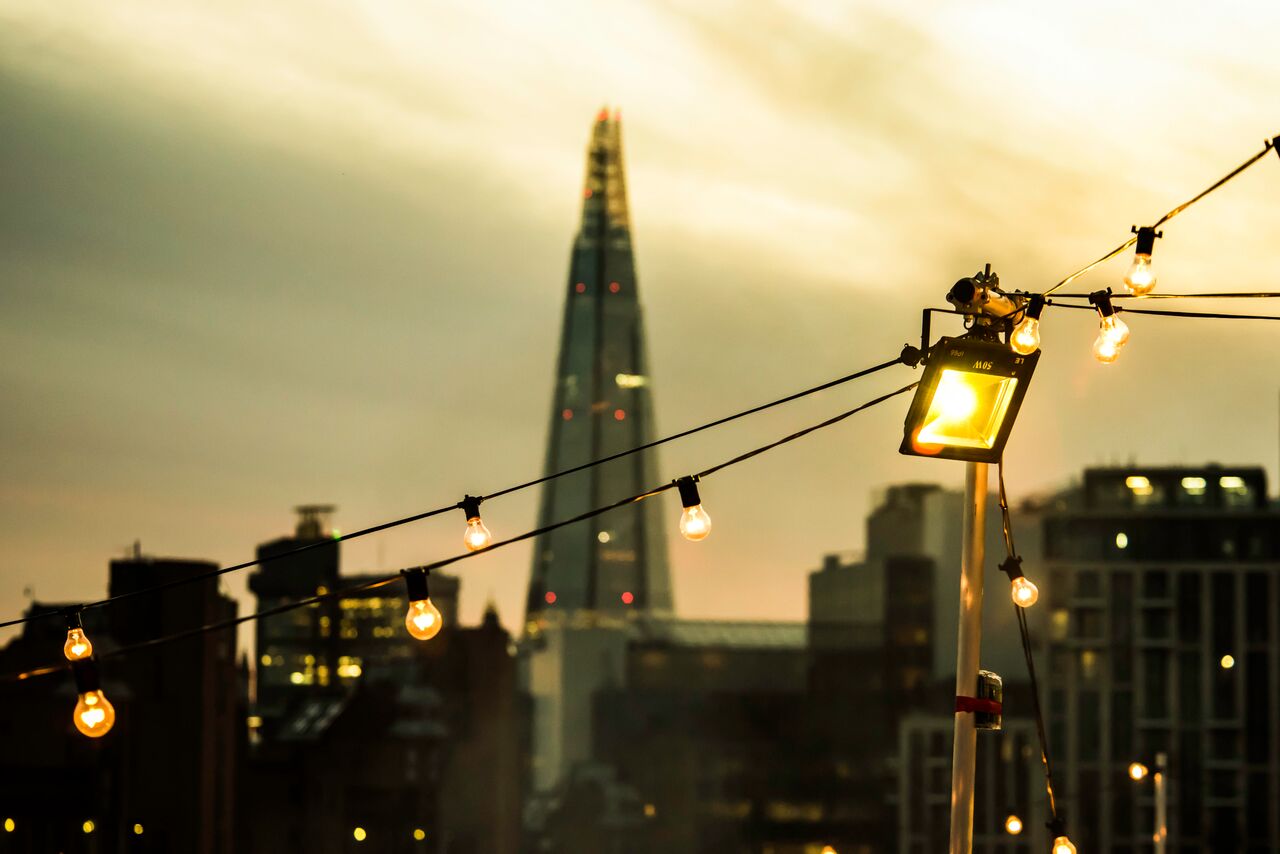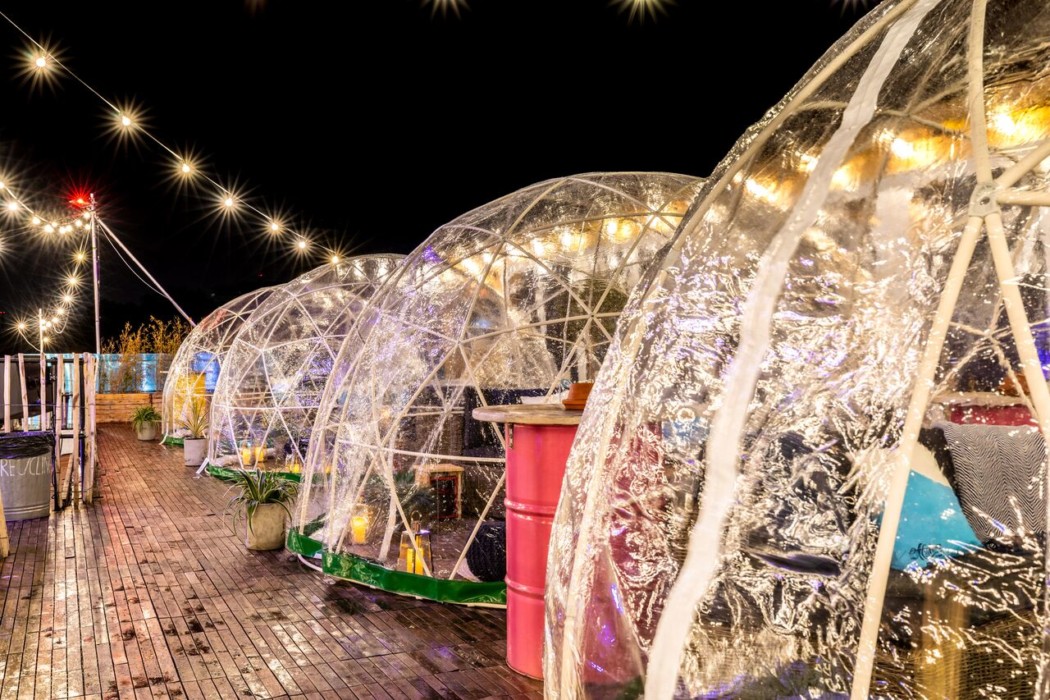 3) You can find your solitude
If you want a true escape, just head to the very top level where you'll find a rather awesome see-through igloo or mountain hut in which you can cosy up with your date or your friends and sip on mulled wine and admire London's twinkling skyline. Carve our your own space for real by booking a table (£10), hire a hut (£60) or an igloo (£150), for three hours of fun with ten people.
4) You can head down for some grub
After you've had your fill of star-gazing, why not descend into the lower levels for food heaven. One food stall, YIRO, serves up authentic Greek street food–think halloumi fries and fried chicken burgers with tzatziki. The other stall, Raclette Brothers, are hitting the Alps theme hard with indulgent Alpine street food and copious amounts of melted…you guessed it…cheese.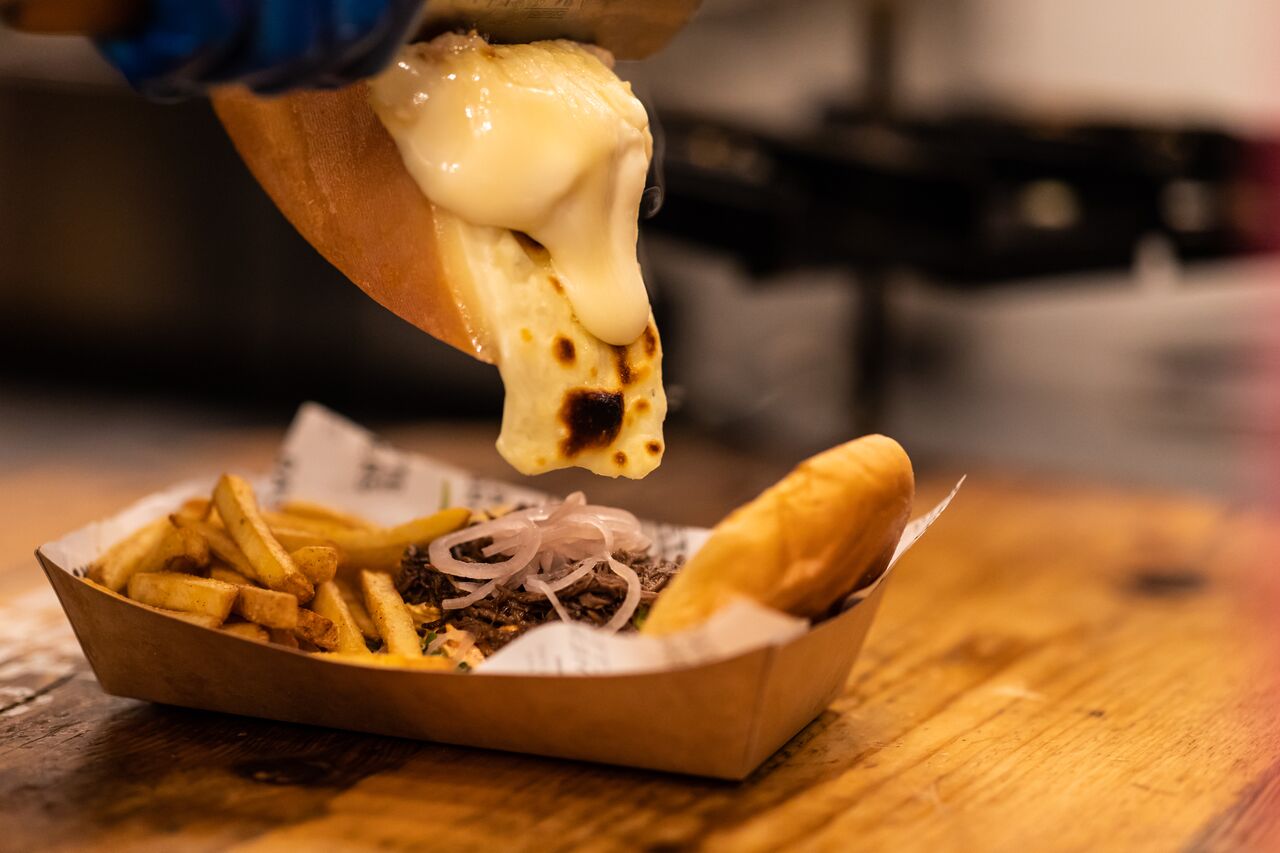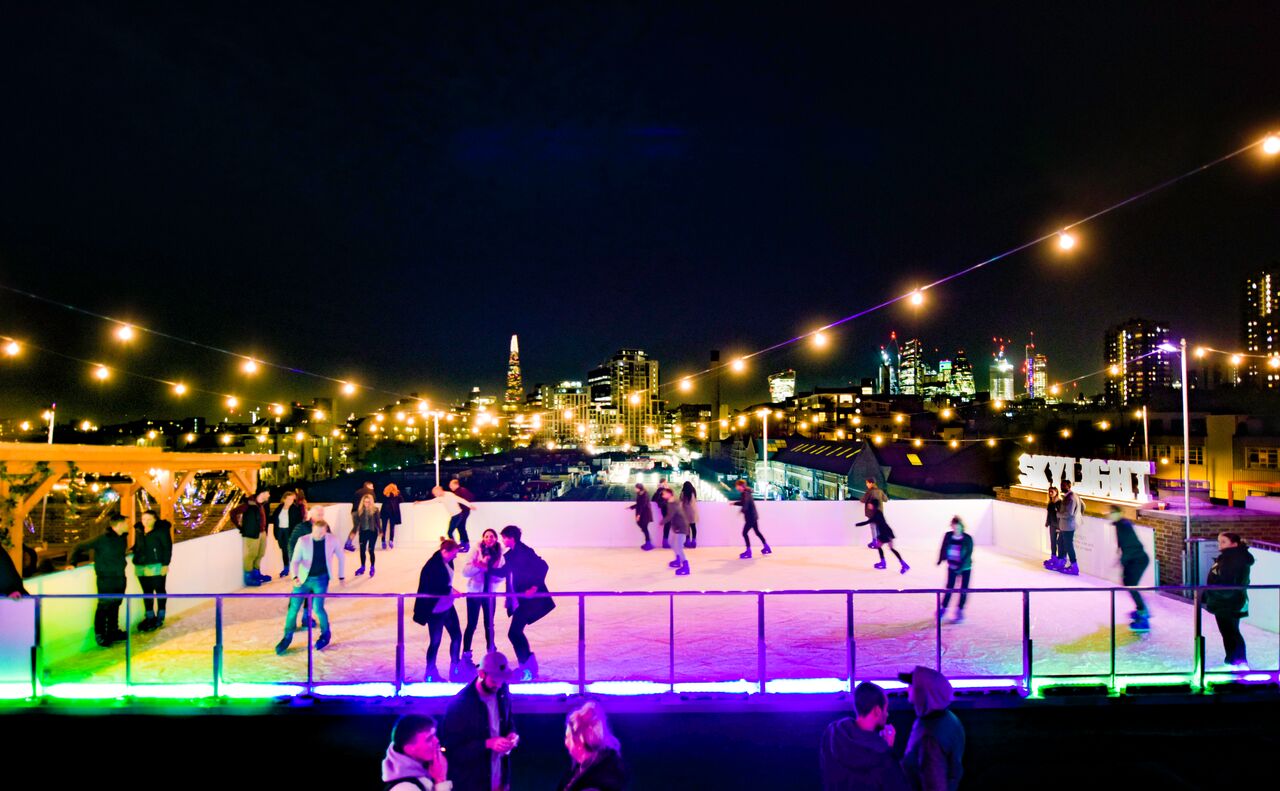 5) You can cross off a bucket list item
When was the first time you realised you've never ice skated on a rooftop? (Just now, probably). Skylight has Europe's only real ice rooftop ice rink, so tick that one off your newest bucket list items. It's not a huge (so no double axles), but it works and it's definitely one of the cutest ice-rinks we've ever seen.