5 Bucket List-Worthy Restaurants You'll Make A Trip Around The World For
A good meal is all about the food, the company and the atmosphere, right? But, for a select few destination restaurants, the magnificent view provides an out-of-this-world experience.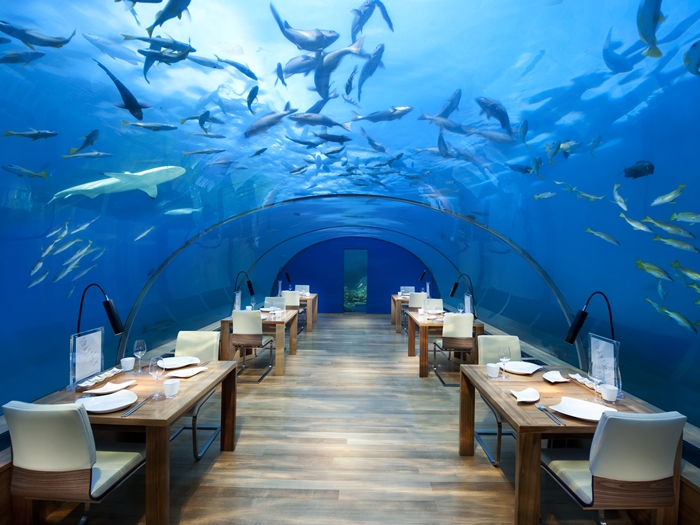 Whether you'd prefer to nestle aside a Chinese cliff or hunker down below a school of fish, you won't regret making the trip. Be sure to take plenty of pictures, and savor every, single bite.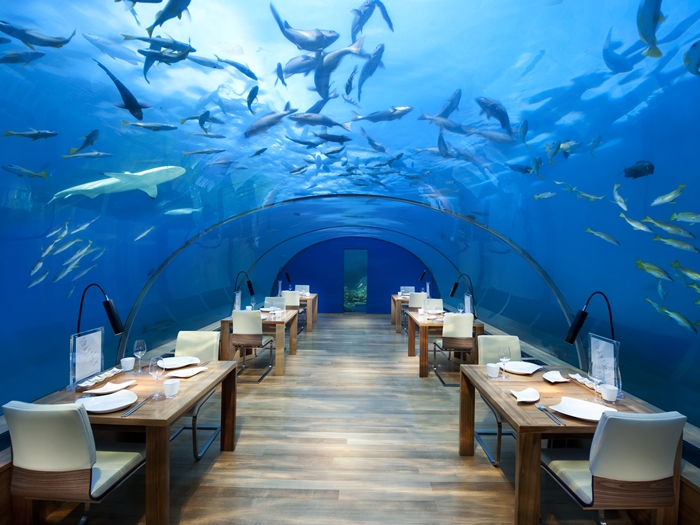 1) Ithaa Undersea Restaurant on Rangali Island, the Maldives
Expect so much more than just the incredible cuisine on this tropical getaway. Plunged five metres below sea level and surrounded by coral reef, this restaurant offers panoramic views of all thriving sea life while serving up contemporary European cuisine in refined courses. Be sure to book your seat in advance and prepare to experience a meal only crystal blue waters and a five-star menu can dish out.  
2) Äscher in Wasserauen, Switzerland
If a secluded mountainside above the clouds and a view over snow caps speak directly to your heart, this is the place for you, but be prepared to make the hike—literally. After a cable-car ride, a 15-minute walk takes you through caves and up steep hills, but once you reach your destination, the landscape may just take what's left of your breath away. After your scenic meal, head back to the lodge to rest.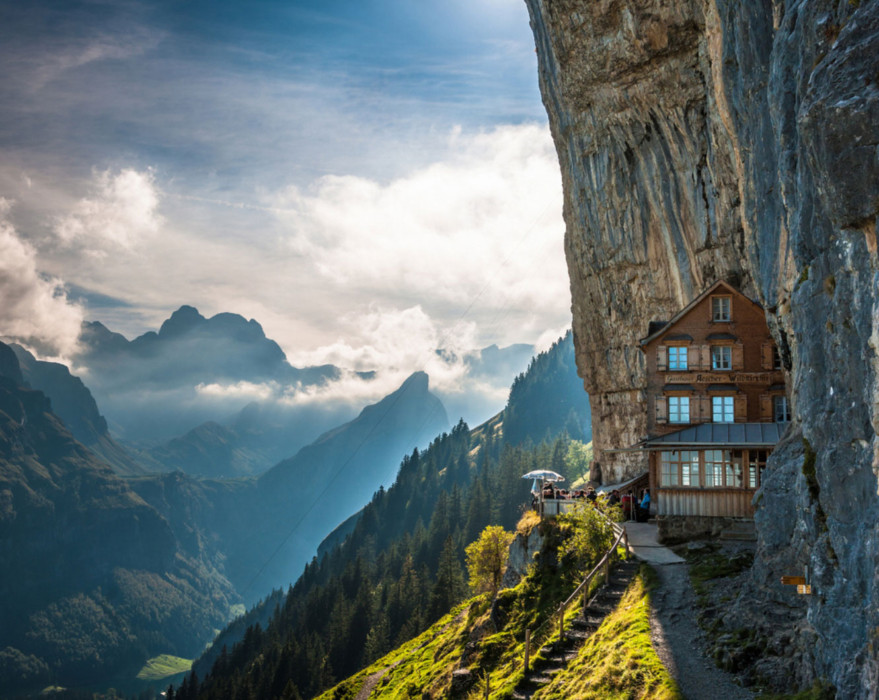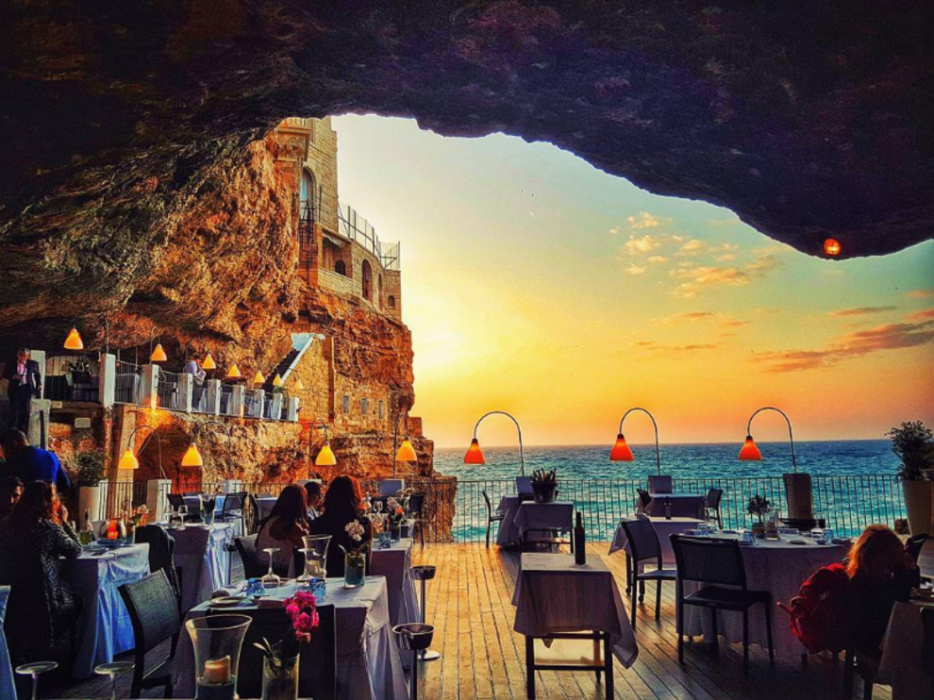 3) Grotta Palazzese in Puglia, Italy
Authentic Italian fare—check. Intimate seating situated in a cave—check. Sweeping views of the Adriatic sea—check check and check again. And this may very well be the only place you and your companion can tuck into a tasting menu or a classic seafood dish whilst completely taken with the blissful sounds and sights of the Italian coast.
4) Fangweng in Yichang, China
Though it looks impossible, the trek to this restaurant, which overlooks the Yangtze river, is worth every step. After ascending the cliff, walk down a narrow pathway and into the restaurant. There, enjoy locally sourced and expertly prepared regional dishes—and if you're feeling bold, look down. (Gulp!)
tripadvisor.co.uk/Restaurant_Review-g297438-d3495101-Reviews-Weng_Restaurant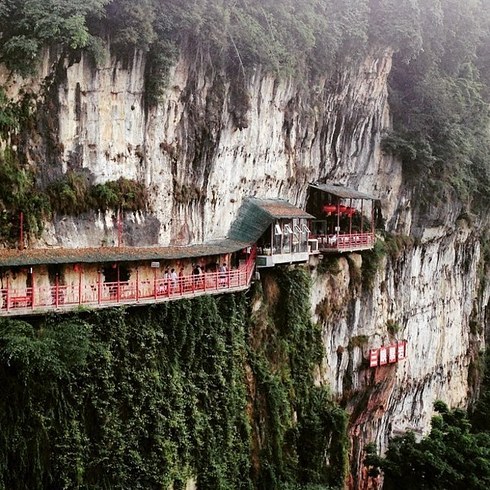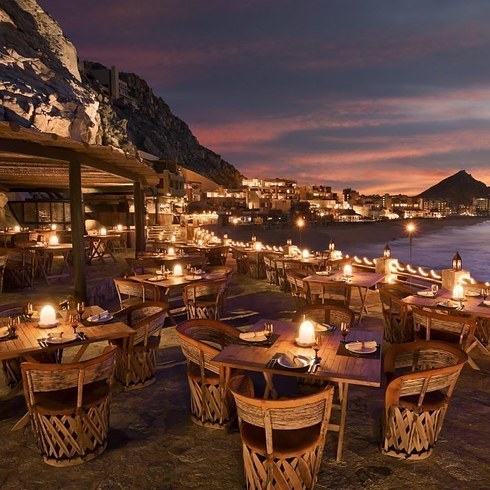 5) El Farallon in Cabo San Lucas, Mexico
If you've been itching for a holiday to Mexico, look no further than Cabo San Lucas, where you can indulge in views of the Pacific Ocean from the Baja California Peninsula. Make your way out to the restaurant at the edge of the peninsula, and enjoy the experimental fare while staring into a never-ending stretch of sunset.